European Parliament votes to require visa from American travellers

European Parliament has voted to end visa-free travel for Americans for a year due to lack of reciprocity.
Right now travellers from the United States can go anywhere in EU without the need for a visa, while EU citizens from countries such as Poland, Romania, Cyprus, Bulgaria and Croatia are required to have a visa for entering the US.
Because of that the view from Brussels is that
"The EU Commission is legally obliged to take measures temporarily reintroducing visa requirements for US citizens, given that Washington still does not grant visa-free access to nationals of five EU countries."
Taking away the visa-free travel option from Americans starting from two months from now is meant to force the US government to come to negotiation table and ideally get visa requirement removed fom aforementioned European countries.
However, most likely the plan to start requiring visa from Americans will be cancelled if the US just says that they
intend to
harmonise the rules soon.
---
more in Breaking News
As Business Advisory Councils members quit, Trump says it was his decision to dissolve the councils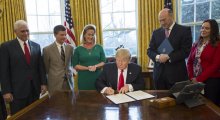 Another day, still the same Trump. As members of Trump's Business Councils quit, both from Manufacturing Council and Strategic and Policy Forum, Trump tweeted: Rather than putting pressure on the businesspeople of the Manufacturing Council & Strategy & Policy Forum, I am ending both. Thank you all!
Manafort's home raided by FBI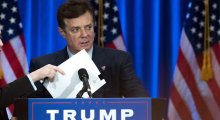 Washington Post reports that on the night of July 26 FBI agents raided the home of Paul Manafort, the former campaign chairman of President Trump.
US to cut nicotine level in cigarettes?
A proposal by the U.S. Food and Drug Administration was unveiled on Friday. The government proposes cutting nicotine level in cigarettes to non-addictive.
California growing eight times as much marijuana than actually consumed?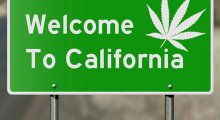 According to a recent revelation by the Los Angeles Times, the marijuana growers in California might be growing eight times more marijuana than people are (legally) consuming.
A group of Republicans ask for a new special counsel to investigate Clinton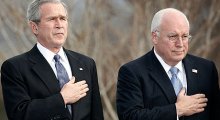 As a group of Republicans wants a separate special counsel to investigate Hillary Clinton and James Comey, maybe Democrats should get back to investigating former president George W. Bush and consider handing him over to ICC.