135,000 EU nationals apply to live in Britain permanently

Within the last 6 months more than 135,000 EU nationals have applied to live in Britain permanently. Theresa May is pressured by the EU to allow EU citizens to remain in the UK even after Brexit, but as May's government is not too fond of the idea, EU nationals from different countries are taking steps to make sure they can stay, whatever the UK government will decide.
In order to get the permission to live in Britain permanently, they need to fill an 85-page form, costing £65, and the process can be considered sort of a nightmare. But as the numbers show, more than hundred thousand people have started the process.
In order to be eligible for applying for permanent stay, the applicants need to be able to prove that they have been living and working in the country for at least five years, and provide documents for each instance when they have left UK during the lat five years. Considering travelling around EU from one country to another doesn't require a stamp in a passport any more, sharing, and also confirming that data is close to impossible.
If the person who has been living in the UK for five years but has not been working, must show they at least have comprehensive health insurance.
---
more in Breaking News
Abortions blamed for school shootings? Only in America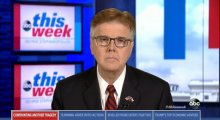 But abortions aren't the only culprits. There's also removal of religion from schools, too many entrances to schools, unarmed teachers, irresponsible gun owners, and violent video games.
Casino stocks rally after the U.S. Supreme Court struck down a federal law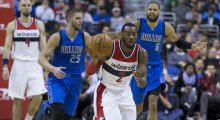 Casino stocks in the US soar after the U.S Supreme Court struck down a law that forbid gambling on individual sporting events. Stocks of a number of different gambling corporations jumped after the ne...
When University loses weapons-grade plutonium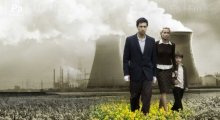 It's one of those one of a kind stories. According to news agencies, Idaho State University was fined $8,500 for losing track of a small amount of plutonium 239.
Mueller says no to Trump's request to answer questions in writing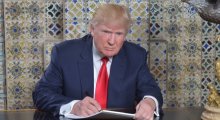 Trump's legal team, together with the new addition to it, former New York Mayor Rudy Giuliani, requested that special counsel Robert Mueller would allow Trump to answer questions from investigators in writing, a request that Mueller's office has rejected (for a good reason).
Pence afraid of Trump's guns?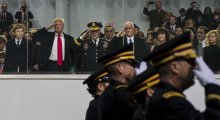 According to a news report, guns will be banned from NRA event during Mike Pence address. And it's not just guns, also knives will be banned during Vice President Mike Pence's address Friday at the Kay Bailey Hutchison Convention Center Arena.