135,000 EU nationals apply to live in Britain permanently

Within the last 6 months more than 135,000 EU nationals have applied to live in Britain permanently. Theresa May is pressured by the EU to allow EU citizens to remain in the UK even after Brexit, but as May's government is not too fond of the idea, EU nationals from different countries are taking steps to make sure they can stay, whatever the UK government will decide.
In order to get the permission to live in Britain permanently, they need to fill an 85-page form, costing £65, and the process can be considered sort of a nightmare. But as the numbers show, more than hundred thousand people have started the process.
In order to be eligible for applying for permanent stay, the applicants need to be able to prove that they have been living and working in the country for at least five years, and provide documents for each instance when they have left UK during the lat five years. Considering travelling around EU from one country to another doesn't require a stamp in a passport any more, sharing, and also confirming that data is close to impossible.
If the person who has been living in the UK for five years but has not been working, must show they at least have comprehensive health insurance.
---
more in Breaking News
As Business Advisory Councils members quit, Trump says it was his decision to dissolve the councils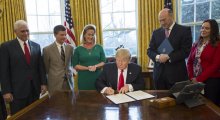 Another day, still the same Trump. As members of Trump's Business Councils quit, both from Manufacturing Council and Strategic and Policy Forum, Trump tweeted: Rather than putting pressure on the businesspeople of the Manufacturing Council & Strategy & Policy Forum, I am ending both. Thank you all!
Manafort's home raided by FBI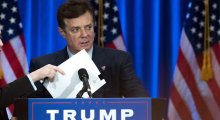 Washington Post reports that on the night of July 26 FBI agents raided the home of Paul Manafort, the former campaign chairman of President Trump.
US to cut nicotine level in cigarettes?
A proposal by the U.S. Food and Drug Administration was unveiled on Friday. The government proposes cutting nicotine level in cigarettes to non-addictive.
California growing eight times as much marijuana than actually consumed?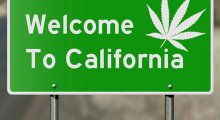 According to a recent revelation by the Los Angeles Times, the marijuana growers in California might be growing eight times more marijuana than people are (legally) consuming.
A group of Republicans ask for a new special counsel to investigate Clinton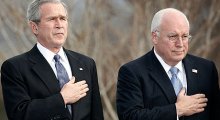 As a group of Republicans wants a separate special counsel to investigate Hillary Clinton and James Comey, maybe Democrats should get back to investigating former president George W. Bush and consider handing him over to ICC.