Arnold Schwarzenegger leaves The New Celebrity Apprentice

Arnold Schwarzenegger has announced that he will be giving up his spot as a host of The New Celebrity Apprentice, the role that he took on to replace Donald Trump.
When Trump left the show as the host, however, he remained on as the executive producer of the show. Independent of being a president, and the executive producer of the show, he has been mocking Schwarzenegger for whatever, including poor performance, and wherever, including during an address at the National Prayer Breakfast.
Schwarzenegger said that
"With Trump being involved in the show, people have a bad taste and don't want to participate as a spectator or as a sponsor or in any other way support the show. It's a very divisive period now, and I think this show got caught up in all that division."
The 15th season of the show averaged 5 million viewers per episode, which according to Nielsen company, was lower than any Celebrity Apprentice before. Schwarzenegger says the poor performance has roots in Trump's continued presence in the show.
When the season ended, Trump tweeted in a presidential voice -
"Schwarzenegger did a really bad job as governor of California and even worse on The Apprentice, but at least he tried hard."
Last fall, Schwarzenegger did not endorse Trump, and he also said he would not vote for him. And he didn't.
---
more in Breaking News
Elon Musk to help get Puerto Rico's Lights Back on?
Elon musk tweeted on Thursday that Tesla can help Puerto Rico with a long-term solution in getting the island's lights back on, by rebuilding Puerto Rico's electrical grid which was devastated by the recent hurricanes, specifically hurricane Maria, which struck on Sept. 20.
When Anti-abortion congressman urges mistress to get an abortion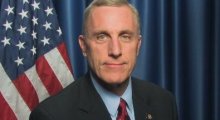 Post-Gazette reported that a Pennsylvania Republican who's always been anti-abortion, as his voting record confirms, told his mistress to get an abortion.
Is Jared Kushner dangerously inadequate or simply lying?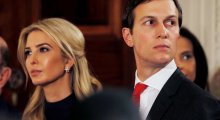 With Trump family you can never know. Lying, or presenting alternative facts as they like to say, is a family thing, Trump family thing. But when those same people also seem to be totally inadequate when doing the simplest of tasks, that should get people worried.
B.o.B to send himself to space, permanently, needs $200 000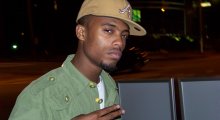 Or to be precise, yesterday he was asking for $200 000 on his Gofundme page. Today he seems to have realized that space travel, paraphrasing our big leader Donald Trump, is more complicated than he thought, who knew?
Jared Kushner did Hillary Clinton?
Jared Kushners lawyer acknowledged on Sunday that Kushner, Trumps son-in-law, did Hillary Clinton, in the sense that....he used his personal email account when conducting official government business.