Arnold Schwarzenegger leaves The New Celebrity Apprentice

Arnold Schwarzenegger has announced that he will be giving up his spot as a host of The New Celebrity Apprentice, the role that he took on to replace Donald Trump.
When Trump left the show as the host, however, he remained on as the executive producer of the show. Independent of being a president, and the executive producer of the show, he has been mocking Schwarzenegger for whatever, including poor performance, and wherever, including during an address at the National Prayer Breakfast.
Schwarzenegger said that
"With Trump being involved in the show, people have a bad taste and don't want to participate as a spectator or as a sponsor or in any other way support the show. It's a very divisive period now, and I think this show got caught up in all that division."
The 15th season of the show averaged 5 million viewers per episode, which according to Nielsen company, was lower than any Celebrity Apprentice before. Schwarzenegger says the poor performance has roots in Trump's continued presence in the show.
When the season ended, Trump tweeted in a presidential voice -
"Schwarzenegger did a really bad job as governor of California and even worse on The Apprentice, but at least he tried hard."
Last fall, Schwarzenegger did not endorse Trump, and he also said he would not vote for him. And he didn't.
---
more in Breaking News
Can drinking help you have a longer life?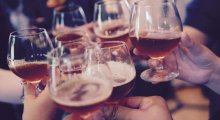 During a meeting of the American Association for the Advancement of Science a study was presented that shows how moderate drinking can lead to longer life.
Trump endorses the dumbest and worst candidate in history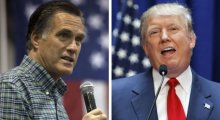 Trump has just endorsed Mitt Romney for senate seat in Utah, the man he called the dumbest and worst candidate in history during the 2016 presidential campaign. Can't the man just make up his mind? ...
Trump hopes Oprah will run for president to ridicule her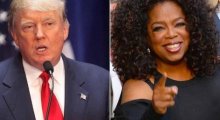 Another day, another Tweet. Same Trump. The latest tweet comes as a response to Oprah's statements in 60 Minutes.
Iranian plane with 65 people on board still not found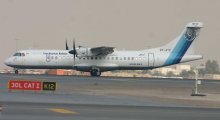 The Aseman Airlines plane that disappeared from radar screens yesterday is still lost, rescue teams are yet to find it. The plane got lost yesterday 50 minutes after the start of its journey from Tehran to Yasuj. The plane most likely went down in the mountains which makes it difficult to find the wreckage.
Mitt Romney to run for a U.S. Senate seat in Utah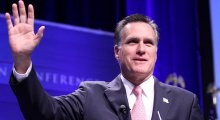 While no official announcements have yet been made, according to sources familiar with Romney's plans, the former presidential nominee will be running for a US senate seat in Utah.