Arnold Schwarzenegger leaves The New Celebrity Apprentice

Arnold Schwarzenegger has announced that he will be giving up his spot as a host of The New Celebrity Apprentice, the role that he took on to replace Donald Trump.
When Trump left the show as the host, however, he remained on as the executive producer of the show. Independent of being a president, and the executive producer of the show, he has been mocking Schwarzenegger for whatever, including poor performance, and wherever, including during an address at the National Prayer Breakfast.
Schwarzenegger said that
"With Trump being involved in the show, people have a bad taste and don't want to participate as a spectator or as a sponsor or in any other way support the show. It's a very divisive period now, and I think this show got caught up in all that division."
The 15th season of the show averaged 5 million viewers per episode, which according to Nielsen company, was lower than any Celebrity Apprentice before. Schwarzenegger says the poor performance has roots in Trump's continued presence in the show.
When the season ended, Trump tweeted in a presidential voice -
"Schwarzenegger did a really bad job as governor of California and even worse on The Apprentice, but at least he tried hard."
Last fall, Schwarzenegger did not endorse Trump, and he also said he would not vote for him. And he didn't.
---
more in Breaking News
Abortions blamed for school shootings? Only in America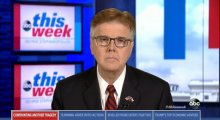 But abortions aren't the only culprits. There's also removal of religion from schools, too many entrances to schools, unarmed teachers, irresponsible gun owners, and violent video games.
Casino stocks rally after the U.S. Supreme Court struck down a federal law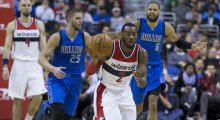 Casino stocks in the US soar after the U.S Supreme Court struck down a law that forbid gambling on individual sporting events. Stocks of a number of different gambling corporations jumped after the ne...
When University loses weapons-grade plutonium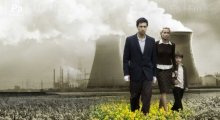 It's one of those one of a kind stories. According to news agencies, Idaho State University was fined $8,500 for losing track of a small amount of plutonium 239.
Mueller says no to Trump's request to answer questions in writing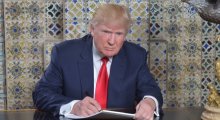 Trump's legal team, together with the new addition to it, former New York Mayor Rudy Giuliani, requested that special counsel Robert Mueller would allow Trump to answer questions from investigators in writing, a request that Mueller's office has rejected (for a good reason).
Pence afraid of Trump's guns?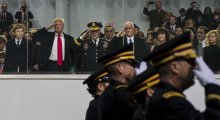 According to a news report, guns will be banned from NRA event during Mike Pence address. And it's not just guns, also knives will be banned during Vice President Mike Pence's address Friday at the Kay Bailey Hutchison Convention Center Arena.