Arnold Schwarzenegger leaves The New Celebrity Apprentice

Arnold Schwarzenegger has announced that he will be giving up his spot as a host of The New Celebrity Apprentice, the role that he took on to replace Donald Trump.
When Trump left the show as the host, however, he remained on as the executive producer of the show. Independent of being a president, and the executive producer of the show, he has been mocking Schwarzenegger for whatever, including poor performance, and wherever, including during an address at the National Prayer Breakfast.
Schwarzenegger said that
"With Trump being involved in the show, people have a bad taste and don't want to participate as a spectator or as a sponsor or in any other way support the show. It's a very divisive period now, and I think this show got caught up in all that division."
The 15th season of the show averaged 5 million viewers per episode, which according to Nielsen company, was lower than any Celebrity Apprentice before. Schwarzenegger says the poor performance has roots in Trump's continued presence in the show.
When the season ended, Trump tweeted in a presidential voice -
"Schwarzenegger did a really bad job as governor of California and even worse on The Apprentice, but at least he tried hard."
Last fall, Schwarzenegger did not endorse Trump, and he also said he would not vote for him. And he didn't.
---
more in Breaking News
Drugmakers are stockpiling drugs in preparation for a messy Brexit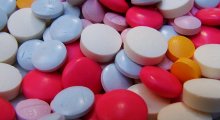 Two drugmakers, Swiss Novartis and French Sanofi, said on Wednesday that they are stockpiling drugs in preparation for a messy Brexit. Meaning for the possibility that Britain leaves EU without a proper Brexit deal.
According to Trump...you need an ID to buy groceries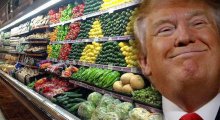 During a rally in Florida Donald Trump said that you need a picture ID card to buy groceries in the United States.
Trump becomes the kid next door 2.0 after his ego is hit
Trump has always been able to show his true face from the worst possible angle, but before today he hasn't shown us the shouting bitch on Facebook side. But nobody should actually be surprised now that this has happened.
Trump about Harley-Davidson: If it moves operations overseas, they will be taxed like never before!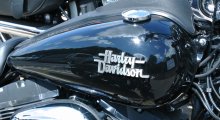 Harley Davidson's CEO Matthew S Levatich announced that the company will be moving part of its operation overseas. Trump's answer is as usually, the one of an eight-year-old bully.
The U.S. and South Korea call off military exercises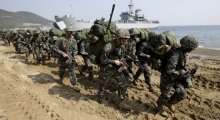 The U.S. and South Korea have indefinitely suspended joint military exercises on the border of North Korea. That's part of the agreement that Trump made in Singapore with the North Korean Leader Kim Jong-un.