Bush joins the numerous critics of Trump

George W. Bush, the 43rd president of United States, was quiet for eight years when president Obama was in office. Now, however, with president Trump in power, it took him just four weeks to join the numerous other critics of Trump.
He said in the beginning of this week that
"Here's what I believed when I was president and post-president. The nation needs a free and independent press. Power can be very corrupting, and we need a press to hold politicians to account, including me. I didn't like it sometimes when people said things about me, but that's the job. Power doesn't make you immune to criticism."
In an article with People Magazine he said that "I don't like the racism and I don't like the name-calling and I don't like the people feeling alienated."
He also said that the political climate in Trump's Washington is
"pretty ugly"
, but that he's
"optimistic about where we'll end up. /.../ We've been through these periods before and we've always had a way to come out of it. I'm more optimistic than some."
Although it might look at criticism, he felt he needs to explain that
"Sometimes my remarks can be construed as criticism. They're certainly not meant to be, and after I finish this book tour you probably won't hear from me for a while."
---
more in Breaking News
Elon Musk to build build high-speed Chicago airport link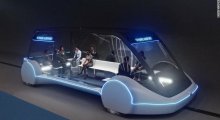 Boring Company, another one of Elon Musk's ventures, is planning to build a high-speed transportation link to the Chicago's airport that will be powered by batteries and gets people to and from the airport three or four times faster (at a speed of up to 150 miles per hour).
Tesla to lay off 3500 workers to eliminate bureaucracy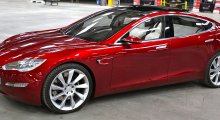 Tesla and Elon Musk have been in the news a lot lately with different stories - from innovation to genius of Musk, from ramblings of Musk to how Tesla can't keep up with their promises. So news about pretty much everything.
When two dictators meet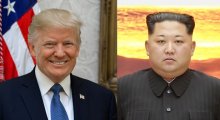 As praised by Fox News, the meeting of two dictators is currently in progress and what do two dictators do when they meet each other? They praise each other with overwhelming compliments.
Trump's Mar-a-Lago trips have cost way more than Mueller investigation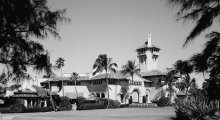 One could say that Trump has been complaining about the investigation into his possible ties with Russia since the beginning of time. And while he can't be (or at least hasn't been) charged with anything specific yet, he's been found to have lied about his connections with Russians so, so many times that my head's about to blow.
In defense of Morgan Freeman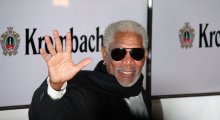 A few days ago CNN published their "exclusive" report about Morgan Freeman's inappropriate behavior. While victims of assault and harassment do deserve to be heard, aren't we getting to the point where we are taking things too far?