Bush joins the numerous critics of Trump

George W. Bush, the 43rd president of United States, was quiet for eight years when president Obama was in office. Now, however, with president Trump in power, it took him just four weeks to join the numerous other critics of Trump.
He said in the beginning of this week that
"Here's what I believed when I was president and post-president. The nation needs a free and independent press. Power can be very corrupting, and we need a press to hold politicians to account, including me. I didn't like it sometimes when people said things about me, but that's the job. Power doesn't make you immune to criticism."
In an article with People Magazine he said that "I don't like the racism and I don't like the name-calling and I don't like the people feeling alienated."
He also said that the political climate in Trump's Washington is
"pretty ugly"
, but that he's
"optimistic about where we'll end up. /.../ We've been through these periods before and we've always had a way to come out of it. I'm more optimistic than some."
Although it might look at criticism, he felt he needs to explain that
"Sometimes my remarks can be construed as criticism. They're certainly not meant to be, and after I finish this book tour you probably won't hear from me for a while."
---
more in Breaking News
Coca-Cola is looking into weed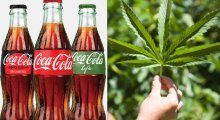 According to a statement from the company, Coca-Cola is considering using the non-psychoactive CBD in some of their beverages.
Woodward vs Trump - is there even a choice?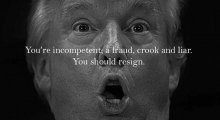 Bob Woodward's book, "Fear: Trump in the White House," that is about the be released September 11, has already started to cause problems for the Trump administration.
California Passes Net Neutrality Bill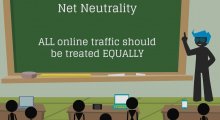 While Net Neutrality laws were repealed on December 14, 2017 in the United States, and took effect on June 11, 2018 (although a U.S. Senate vote to upheld the regulation), California's net neutrality bill has just taken a major victory after the bill, S.B. 822, received a majority of votes in the Senate.
The end of Superdelegates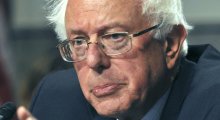 On Saturday a decision was made to significantly reduce the power of superdelegates. The vote at The Democratic National Committee was pushed by Bernie Sanders and DNC Chairman Tom Perez.
A retired Navy admiral asks Trump to revoke his security clearance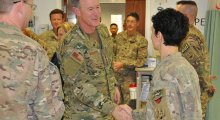 William H. McRaven, a retired Navy admiral, has asked Trump to revoke his security clearance. The admiral who also oversaw the raid back in 2011 that killed Osama bin Laden, asked that in solidarity with former CIA director James Brennan whose security clearance was revoked Wednesday.