Bush joins the numerous critics of Trump

George W. Bush, the 43rd president of United States, was quiet for eight years when president Obama was in office. Now, however, with president Trump in power, it took him just four weeks to join the numerous other critics of Trump.
He said in the beginning of this week that
"Here's what I believed when I was president and post-president. The nation needs a free and independent press. Power can be very corrupting, and we need a press to hold politicians to account, including me. I didn't like it sometimes when people said things about me, but that's the job. Power doesn't make you immune to criticism."
In an article with People Magazine he said that "I don't like the racism and I don't like the name-calling and I don't like the people feeling alienated."
He also said that the political climate in Trump's Washington is
"pretty ugly"
, but that he's
"optimistic about where we'll end up. /.../ We've been through these periods before and we've always had a way to come out of it. I'm more optimistic than some."
Although it might look at criticism, he felt he needs to explain that
"Sometimes my remarks can be construed as criticism. They're certainly not meant to be, and after I finish this book tour you probably won't hear from me for a while."
---
more in Breaking News
Can drinking help you have a longer life?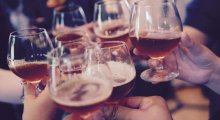 During a meeting of the American Association for the Advancement of Science a study was presented that shows how moderate drinking can lead to longer life.
Trump endorses the dumbest and worst candidate in history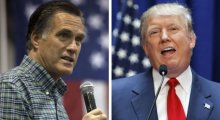 Trump has just endorsed Mitt Romney for senate seat in Utah, the man he called the dumbest and worst candidate in history during the 2016 presidential campaign. Can't the man just make up his mind? ...
Trump hopes Oprah will run for president to ridicule her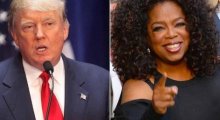 Another day, another Tweet. Same Trump. The latest tweet comes as a response to Oprah's statements in 60 Minutes.
Iranian plane with 65 people on board still not found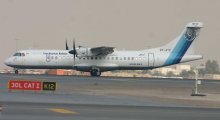 The Aseman Airlines plane that disappeared from radar screens yesterday is still lost, rescue teams are yet to find it. The plane got lost yesterday 50 minutes after the start of its journey from Tehran to Yasuj. The plane most likely went down in the mountains which makes it difficult to find the wreckage.
Mitt Romney to run for a U.S. Senate seat in Utah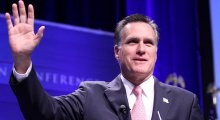 While no official announcements have yet been made, according to sources familiar with Romney's plans, the former presidential nominee will be running for a US senate seat in Utah.