Bush joins the numerous critics of Trump

George W. Bush, the 43rd president of United States, was quiet for eight years when president Obama was in office. Now, however, with president Trump in power, it took him just four weeks to join the numerous other critics of Trump.
He said in the beginning of this week that
"Here's what I believed when I was president and post-president. The nation needs a free and independent press. Power can be very corrupting, and we need a press to hold politicians to account, including me. I didn't like it sometimes when people said things about me, but that's the job. Power doesn't make you immune to criticism."
In an article with People Magazine he said that "I don't like the racism and I don't like the name-calling and I don't like the people feeling alienated."
He also said that the political climate in Trump's Washington is
"pretty ugly"
, but that he's
"optimistic about where we'll end up. /.../ We've been through these periods before and we've always had a way to come out of it. I'm more optimistic than some."
Although it might look at criticism, he felt he needs to explain that
"Sometimes my remarks can be construed as criticism. They're certainly not meant to be, and after I finish this book tour you probably won't hear from me for a while."
---
more in Breaking News
Elon Musk to help get Puerto Rico's Lights Back on?
Elon musk tweeted on Thursday that Tesla can help Puerto Rico with a long-term solution in getting the island's lights back on, by rebuilding Puerto Rico's electrical grid which was devastated by the recent hurricanes, specifically hurricane Maria, which struck on Sept. 20.
When Anti-abortion congressman urges mistress to get an abortion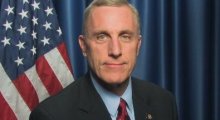 Post-Gazette reported that a Pennsylvania Republican who's always been anti-abortion, as his voting record confirms, told his mistress to get an abortion.
Is Jared Kushner dangerously inadequate or simply lying?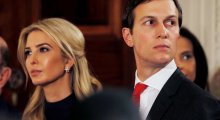 With Trump family you can never know. Lying, or presenting alternative facts as they like to say, is a family thing, Trump family thing. But when those same people also seem to be totally inadequate when doing the simplest of tasks, that should get people worried.
B.o.B to send himself to space, permanently, needs $200 000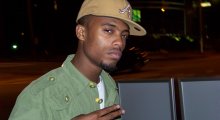 Or to be precise, yesterday he was asking for $200 000 on his Gofundme page. Today he seems to have realized that space travel, paraphrasing our big leader Donald Trump, is more complicated than he thought, who knew?
Jared Kushner did Hillary Clinton?
Jared Kushners lawyer acknowledged on Sunday that Kushner, Trumps son-in-law, did Hillary Clinton, in the sense that....he used his personal email account when conducting official government business.