President Obama preparing to come back to politics
According to former U.S. Attorney General Eric Holder, President Obama is getting ready to get back to politics after only a month of being away.
According to Holder, Obama together with a number of other Democrats are focusing on state-level races to try to end
trumpism
and help Democrats regain control in the United States.
"He's ready to roll. This is really a battle for our democracy." Holder said.
However, it should be noted that he won't be doing any miraculous comeback to replace Trump, obviously, but instead taking a role in the organization called National Democratic Redistricting Committee.
The mission of NDRC is to "build a targeted, state-by-state strategy that ensures Democrats can produce fairer maps in the 2021 redistricting process."
It's not known yet what role Obama will be playing in NDRC.
---
more in Breaking News
As Business Advisory Councils members quit, Trump says it was his decision to dissolve the councils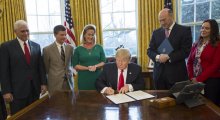 Another day, still the same Trump. As members of Trump's Business Councils quit, both from Manufacturing Council and Strategic and Policy Forum, Trump tweeted: Rather than putting pressure on the businesspeople of the Manufacturing Council & Strategy & Policy Forum, I am ending both. Thank you all!
Manafort's home raided by FBI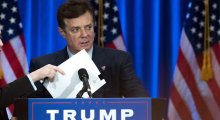 Washington Post reports that on the night of July 26 FBI agents raided the home of Paul Manafort, the former campaign chairman of President Trump.
US to cut nicotine level in cigarettes?
A proposal by the U.S. Food and Drug Administration was unveiled on Friday. The government proposes cutting nicotine level in cigarettes to non-addictive.
California growing eight times as much marijuana than actually consumed?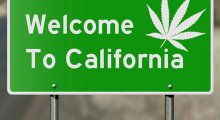 According to a recent revelation by the Los Angeles Times, the marijuana growers in California might be growing eight times more marijuana than people are (legally) consuming.
A group of Republicans ask for a new special counsel to investigate Clinton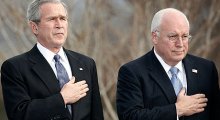 As a group of Republicans wants a separate special counsel to investigate Hillary Clinton and James Comey, maybe Democrats should get back to investigating former president George W. Bush and consider handing him over to ICC.