Scientists organize Rally to Stand Up for Science

Scientists and their supporters rallied on Copley Square, Boston, on Sunday, as part of the Rally to Stand Up for Science, asking Trump's administration to start believing, or actually to simply accept the reality when it comes to topics such as climate change.
"Our colleagues who have been attacked have not been attacked because they did something wrong, they have been attacked because they did something right," said one of the speakers at the rally, a Harvard science historian Naomi Oreskes.
Hundreds of people took part of the rally with signs such as "
Objective Reality Exists
," "
Make America Smart Again
."
"We represent a range of political views here. But what we are united in is our confidence in science and evidence-based investigation," was said by one person on the rally, Anne Rookey.
The rally was organized by a number of groups including Union of Concerned Scientists, Natural History Museum, and ClimateTruth.org.
---
more in Breaking News
As Business Advisory Councils members quit, Trump says it was his decision to dissolve the councils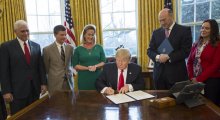 Another day, still the same Trump. As members of Trump's Business Councils quit, both from Manufacturing Council and Strategic and Policy Forum, Trump tweeted: Rather than putting pressure on the businesspeople of the Manufacturing Council & Strategy & Policy Forum, I am ending both. Thank you all!
Manafort's home raided by FBI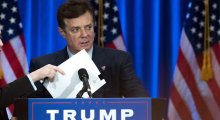 Washington Post reports that on the night of July 26 FBI agents raided the home of Paul Manafort, the former campaign chairman of President Trump.
US to cut nicotine level in cigarettes?
A proposal by the U.S. Food and Drug Administration was unveiled on Friday. The government proposes cutting nicotine level in cigarettes to non-addictive.
California growing eight times as much marijuana than actually consumed?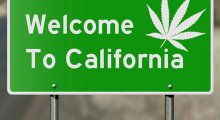 According to a recent revelation by the Los Angeles Times, the marijuana growers in California might be growing eight times more marijuana than people are (legally) consuming.
A group of Republicans ask for a new special counsel to investigate Clinton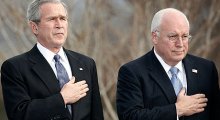 As a group of Republicans wants a separate special counsel to investigate Hillary Clinton and James Comey, maybe Democrats should get back to investigating former president George W. Bush and consider handing him over to ICC.