Bill Gates: We have to build an arsenal of new weapons (and they aren't guns)
When giving a speech at the Munich Security Conference, Bill Gates said that we have to build an arsenal of new weapons. But contrary to the people, and governments, pushing for big arms buys, he says these weapons should be vaccines, drugs, and diagnostics.
While there hasn't been a global deadly pandemic since 1918 when deadly strain of flu killed up to 100 million people, it doesn't mean that it can't happen again. According to epidemiologists, a fast-moving airborne pathogen could kill more than 30 million people in just one year.
And if you consider this possibility together with the fact that developing and licensing of a new vaccine takes up to 10 years these days, it's extremely important to put the focus on developing vaccines already today. And what's more, in order to make sure we would be able to cure fast-moving airborne pathogens, we should speed up the development of vaccines from 10 years to 90 days or even less.
---
more in Breaking News
Drugmakers are stockpiling drugs in preparation for a messy Brexit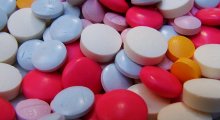 Two drugmakers, Swiss Novartis and French Sanofi, said on Wednesday that they are stockpiling drugs in preparation for a messy Brexit. Meaning for the possibility that Britain leaves EU without a proper Brexit deal.
According to Trump...you need an ID to buy groceries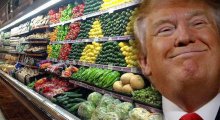 During a rally in Florida Donald Trump said that you need a picture ID card to buy groceries in the United States.
Trump becomes the kid next door 2.0 after his ego is hit
Trump has always been able to show his true face from the worst possible angle, but before today he hasn't shown us the shouting bitch on Facebook side. But nobody should actually be surprised now that this has happened.
Trump about Harley-Davidson: If it moves operations overseas, they will be taxed like never before!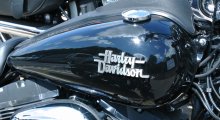 Harley Davidson's CEO Matthew S Levatich announced that the company will be moving part of its operation overseas. Trump's answer is as usually, the one of an eight-year-old bully.
The U.S. and South Korea call off military exercises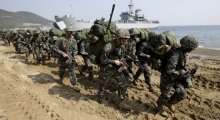 The U.S. and South Korea have indefinitely suspended joint military exercises on the border of North Korea. That's part of the agreement that Trump made in Singapore with the North Korean Leader Kim Jong-un.