Bill Gates: We have to build an arsenal of new weapons (and they aren't guns)
When giving a speech at the Munich Security Conference, Bill Gates said that we have to build an arsenal of new weapons. But contrary to the people, and governments, pushing for big arms buys, he says these weapons should be vaccines, drugs, and diagnostics.
While there hasn't been a global deadly pandemic since 1918 when deadly strain of flu killed up to 100 million people, it doesn't mean that it can't happen again. According to epidemiologists, a fast-moving airborne pathogen could kill more than 30 million people in just one year.
And if you consider this possibility together with the fact that developing and licensing of a new vaccine takes up to 10 years these days, it's extremely important to put the focus on developing vaccines already today. And what's more, in order to make sure we would be able to cure fast-moving airborne pathogens, we should speed up the development of vaccines from 10 years to 90 days or even less.
---
more in Breaking News
Trump wants Washington Post reporter fired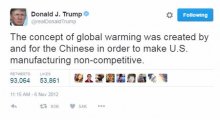 Trump called for a Washington Post reporter to be fired for a (almost) misleading tweet which the reporter deleted just 20 minutes later.
Musk's mega-battery activated, in 60 days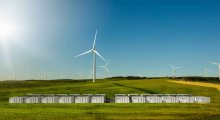 In September Musk made a bet on Twitter, saying that he can solve the power problem in South Australia in 100 days, or it will be built free of charge. The countdown to 100 days started on September 30. Now, after just 60 days, the project has been completed.
Another whackjob set to prove the earth is flat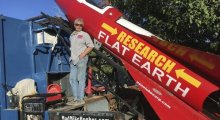 The number of people who haven't heard about the theory that the earth is flat is decreasing every day, since the controversial topic has been in the news quite a bit lately. Around two months ago...
Spain ready to consider giving Catalonia greater fiscal autonomy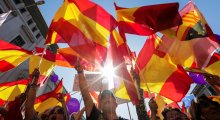 In hopes to soften the crises brought on by the referendum in Catalonia last month that culminated in unilateral declaration of independence (for a moment), Spain is now ready to discuss giving Catalonia greater fiscal autonomy.
End of days coming this weekend, numerologists claim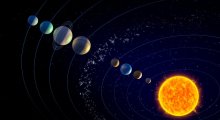 If the news about the upcoming doomsdays would have been true, the world would have ended at least a dozen of times already. But last I checked, we're still here. However, that doesn't mean that the conspiracy theorists couldn't come up with dozens of new dates and the latest "prediction" has been made for this weekend.