McCain: I hate the press. I hate you, especially

In an interview with NBC's host Chuck Todd McCain said to the host of "Meet the Press" that "I hate the press. I hate you, especially. But the fact is, we need you. We need a free press. We must have it. It's vital."
McCain's statement came after Donald Trump's tweet about the press. Which was that the press is the enemy of American People.
The FAKE NEWS media (failing @nytimes, @NBCNews, @ABC, @CBS, @CNN) is not my enemy, it is the enemy of the American People! - Donald Trump.
In essence, what he was saying that everyone that doesn't agree with his alternative facts, are reporting fake news, while in reality he's the biggest fake news donor of all.
McCain, while not calling Trump a dictator, said that "If you want to preserve democracy as we know it, you have to have a free and, many times, adversarial press. And without it, I am afraid that we would lose so much of our individual liberties over time. That's how dictators get started."
The senator went on to say that a free press was central to a functional democracy, even if news organizations' stories challenged those being held accountable.
---
more in Breaking News
Trump wants Washington Post reporter fired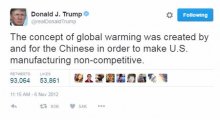 Trump called for a Washington Post reporter to be fired for a (almost) misleading tweet which the reporter deleted just 20 minutes later.
Musk's mega-battery activated, in 60 days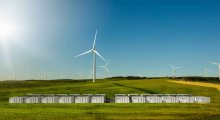 In September Musk made a bet on Twitter, saying that he can solve the power problem in South Australia in 100 days, or it will be built free of charge. The countdown to 100 days started on September 30. Now, after just 60 days, the project has been completed.
Another whackjob set to prove the earth is flat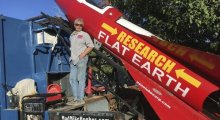 The number of people who haven't heard about the theory that the earth is flat is decreasing every day, since the controversial topic has been in the news quite a bit lately. Around two months ago...
Spain ready to consider giving Catalonia greater fiscal autonomy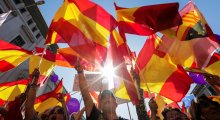 In hopes to soften the crises brought on by the referendum in Catalonia last month that culminated in unilateral declaration of independence (for a moment), Spain is now ready to discuss giving Catalonia greater fiscal autonomy.
End of days coming this weekend, numerologists claim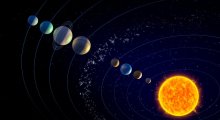 If the news about the upcoming doomsdays would have been true, the world would have ended at least a dozen of times already. But last I checked, we're still here. However, that doesn't mean that the conspiracy theorists couldn't come up with dozens of new dates and the latest "prediction" has been made for this weekend.