McCain: I hate the press. I hate you, especially

In an interview with NBC's host Chuck Todd McCain said to the host of "Meet the Press" that "I hate the press. I hate you, especially. But the fact is, we need you. We need a free press. We must have it. It's vital."
McCain's statement came after Donald Trump's tweet about the press. Which was that the press is the enemy of American People.
The FAKE NEWS media (failing @nytimes, @NBCNews, @ABC, @CBS, @CNN) is not my enemy, it is the enemy of the American People! - Donald Trump.
In essence, what he was saying that everyone that doesn't agree with his alternative facts, are reporting fake news, while in reality he's the biggest fake news donor of all.
McCain, while not calling Trump a dictator, said that "If you want to preserve democracy as we know it, you have to have a free and, many times, adversarial press. And without it, I am afraid that we would lose so much of our individual liberties over time. That's how dictators get started."
The senator went on to say that a free press was central to a functional democracy, even if news organizations' stories challenged those being held accountable.
---
more in Breaking News
Can drinking help you have a longer life?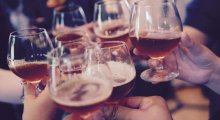 During a meeting of the American Association for the Advancement of Science a study was presented that shows how moderate drinking can lead to longer life.
Trump endorses the dumbest and worst candidate in history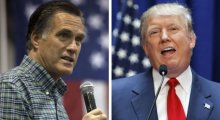 Trump has just endorsed Mitt Romney for senate seat in Utah, the man he called the dumbest and worst candidate in history during the 2016 presidential campaign. Can't the man just make up his mind? ...
Trump hopes Oprah will run for president to ridicule her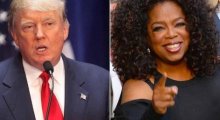 Another day, another Tweet. Same Trump. The latest tweet comes as a response to Oprah's statements in 60 Minutes.
Iranian plane with 65 people on board still not found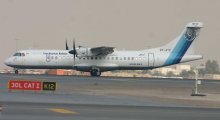 The Aseman Airlines plane that disappeared from radar screens yesterday is still lost, rescue teams are yet to find it. The plane got lost yesterday 50 minutes after the start of its journey from Tehran to Yasuj. The plane most likely went down in the mountains which makes it difficult to find the wreckage.
Mitt Romney to run for a U.S. Senate seat in Utah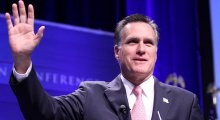 While no official announcements have yet been made, according to sources familiar with Romney's plans, the former presidential nominee will be running for a US senate seat in Utah.