Tony Blair to urge Britons to rise up in defence of staying in EU

Tony Blair, the former U.K. Prime Minister has announced he will be making a speech today to urge Britons who don't agree with the Brexit plan to rise up and defend what they believe in. He says that a new vote might be warranted.
Some excerpts have been released from the upcoming speech and here's what he will most likely say (among other things):
People voted without knowledge of the true terms of Brexit. As these terms become clear, it is their right to change their mind. Our mission is to persuade them to do so.
Our challenge is to expose relentlessly the actual cost, to show how this decision was based on imperfect knowledge, which will now become informed knowledge. I don't know if we can succeed. But I do know we will suffer a rancorous verdict from future generations if we do not try.
What would happen if there actually would be a new (unlikely) referendum? Considering what a number of people said after the first vote, chances are that the referendum this time would go against Brexit and pro EU, considering that many people simply
voted for Brexit as a protest vote
, believing that it would actually never happen.
---
more in Breaking News
Abortions blamed for school shootings? Only in America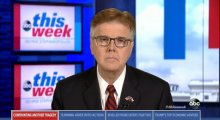 But abortions aren't the only culprits. There's also removal of religion from schools, too many entrances to schools, unarmed teachers, irresponsible gun owners, and violent video games.
Casino stocks rally after the U.S. Supreme Court struck down a federal law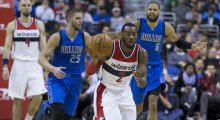 Casino stocks in the US soar after the U.S Supreme Court struck down a law that forbid gambling on individual sporting events. Stocks of a number of different gambling corporations jumped after the ne...
When University loses weapons-grade plutonium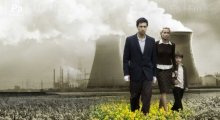 It's one of those one of a kind stories. According to news agencies, Idaho State University was fined $8,500 for losing track of a small amount of plutonium 239.
Mueller says no to Trump's request to answer questions in writing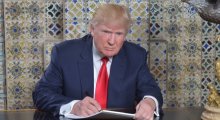 Trump's legal team, together with the new addition to it, former New York Mayor Rudy Giuliani, requested that special counsel Robert Mueller would allow Trump to answer questions from investigators in writing, a request that Mueller's office has rejected (for a good reason).
Pence afraid of Trump's guns?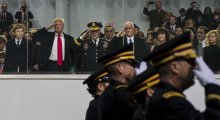 According to a news report, guns will be banned from NRA event during Mike Pence address. And it's not just guns, also knives will be banned during Vice President Mike Pence's address Friday at the Kay Bailey Hutchison Convention Center Arena.