Tony Blair to urge Britons to rise up in defence of staying in EU

Tony Blair, the former U.K. Prime Minister has announced he will be making a speech today to urge Britons who don't agree with the Brexit plan to rise up and defend what they believe in. He says that a new vote might be warranted.
Some excerpts have been released from the upcoming speech and here's what he will most likely say (among other things):
People voted without knowledge of the true terms of Brexit. As these terms become clear, it is their right to change their mind. Our mission is to persuade them to do so.
Our challenge is to expose relentlessly the actual cost, to show how this decision was based on imperfect knowledge, which will now become informed knowledge. I don't know if we can succeed. But I do know we will suffer a rancorous verdict from future generations if we do not try.
What would happen if there actually would be a new (unlikely) referendum? Considering what a number of people said after the first vote, chances are that the referendum this time would go against Brexit and pro EU, considering that many people simply
voted for Brexit as a protest vote
, believing that it would actually never happen.
---
more in Breaking News
As Business Advisory Councils members quit, Trump says it was his decision to dissolve the councils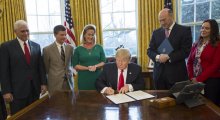 Another day, still the same Trump. As members of Trump's Business Councils quit, both from Manufacturing Council and Strategic and Policy Forum, Trump tweeted: Rather than putting pressure on the businesspeople of the Manufacturing Council & Strategy & Policy Forum, I am ending both. Thank you all!
Manafort's home raided by FBI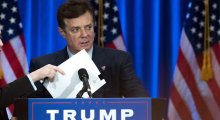 Washington Post reports that on the night of July 26 FBI agents raided the home of Paul Manafort, the former campaign chairman of President Trump.
US to cut nicotine level in cigarettes?
A proposal by the U.S. Food and Drug Administration was unveiled on Friday. The government proposes cutting nicotine level in cigarettes to non-addictive.
California growing eight times as much marijuana than actually consumed?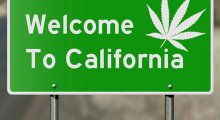 According to a recent revelation by the Los Angeles Times, the marijuana growers in California might be growing eight times more marijuana than people are (legally) consuming.
A group of Republicans ask for a new special counsel to investigate Clinton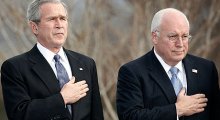 As a group of Republicans wants a separate special counsel to investigate Hillary Clinton and James Comey, maybe Democrats should get back to investigating former president George W. Bush and consider handing him over to ICC.