Tony Blair to urge Britons to rise up in defence of staying in EU

Tony Blair, the former U.K. Prime Minister has announced he will be making a speech today to urge Britons who don't agree with the Brexit plan to rise up and defend what they believe in. He says that a new vote might be warranted.
Some excerpts have been released from the upcoming speech and here's what he will most likely say (among other things):
People voted without knowledge of the true terms of Brexit. As these terms become clear, it is their right to change their mind. Our mission is to persuade them to do so.
Our challenge is to expose relentlessly the actual cost, to show how this decision was based on imperfect knowledge, which will now become informed knowledge. I don't know if we can succeed. But I do know we will suffer a rancorous verdict from future generations if we do not try.
What would happen if there actually would be a new (unlikely) referendum? Considering what a number of people said after the first vote, chances are that the referendum this time would go against Brexit and pro EU, considering that many people simply
voted for Brexit as a protest vote
, believing that it would actually never happen.
---
more in Breaking News
Elon Musk to help get Puerto Rico's Lights Back on?
Elon musk tweeted on Thursday that Tesla can help Puerto Rico with a long-term solution in getting the island's lights back on, by rebuilding Puerto Rico's electrical grid which was devastated by the recent hurricanes, specifically hurricane Maria, which struck on Sept. 20.
When Anti-abortion congressman urges mistress to get an abortion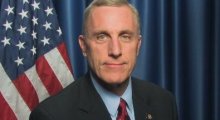 Post-Gazette reported that a Pennsylvania Republican who's always been anti-abortion, as his voting record confirms, told his mistress to get an abortion.
Is Jared Kushner dangerously inadequate or simply lying?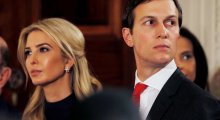 With Trump family you can never know. Lying, or presenting alternative facts as they like to say, is a family thing, Trump family thing. But when those same people also seem to be totally inadequate when doing the simplest of tasks, that should get people worried.
B.o.B to send himself to space, permanently, needs $200 000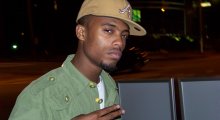 Or to be precise, yesterday he was asking for $200 000 on his Gofundme page. Today he seems to have realized that space travel, paraphrasing our big leader Donald Trump, is more complicated than he thought, who knew?
Jared Kushner did Hillary Clinton?
Jared Kushners lawyer acknowledged on Sunday that Kushner, Trumps son-in-law, did Hillary Clinton, in the sense that....he used his personal email account when conducting official government business.