Women arrested for killing Kim Jong Un's half-brother

Malaysian police has arrested two women for poisoning the half-brother of Kim Jong Un, North Korean dictator. One of the woman carried Vietnamise travel documents and the other one Indonasian passport. Whether they actually are from those countries, isn't hundred percent clear yet.
Kim Jong Nam was known for his gambling, drinking and,
interesting
family life, so initially it was suspected that North Korea might have dispatched its hit squad to assassinate the problematic half-brother.
Kim Jong Nam fell ill on Monday morning waiting to board a flight. He died soon after. Before his death he managed to tell the medical workers that he had been attached with a chemical spray. Autopsy was objected by North Korea, but was done anyway by Malaysian doctors.
While the current
incident
might or might not be the handwork for North Korean death squad, they have been trying to kill Kim Jong Nam for five years, according to South Korea's spy agency.
---
more in Breaking News
Elon Musk to help get Puerto Rico's Lights Back on?
Elon musk tweeted on Thursday that Tesla can help Puerto Rico with a long-term solution in getting the island's lights back on, by rebuilding Puerto Rico's electrical grid which was devastated by the recent hurricanes, specifically hurricane Maria, which struck on Sept. 20.
When Anti-abortion congressman urges mistress to get an abortion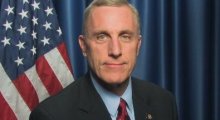 Post-Gazette reported that a Pennsylvania Republican who's always been anti-abortion, as his voting record confirms, told his mistress to get an abortion.
Is Jared Kushner dangerously inadequate or simply lying?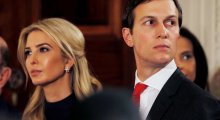 With Trump family you can never know. Lying, or presenting alternative facts as they like to say, is a family thing, Trump family thing. But when those same people also seem to be totally inadequate when doing the simplest of tasks, that should get people worried.
B.o.B to send himself to space, permanently, needs $200 000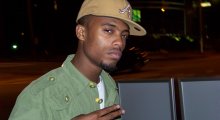 Or to be precise, yesterday he was asking for $200 000 on his Gofundme page. Today he seems to have realized that space travel, paraphrasing our big leader Donald Trump, is more complicated than he thought, who knew?
Jared Kushner did Hillary Clinton?
Jared Kushners lawyer acknowledged on Sunday that Kushner, Trumps son-in-law, did Hillary Clinton, in the sense that....he used his personal email account when conducting official government business.