Women arrested for killing Kim Jong Un's half-brother

Malaysian police has arrested two women for poisoning the half-brother of Kim Jong Un, North Korean dictator. One of the woman carried Vietnamise travel documents and the other one Indonasian passport. Whether they actually are from those countries, isn't hundred percent clear yet.
Kim Jong Nam was known for his gambling, drinking and,
interesting
family life, so initially it was suspected that North Korea might have dispatched its hit squad to assassinate the problematic half-brother.
Kim Jong Nam fell ill on Monday morning waiting to board a flight. He died soon after. Before his death he managed to tell the medical workers that he had been attached with a chemical spray. Autopsy was objected by North Korea, but was done anyway by Malaysian doctors.
While the current
incident
might or might not be the handwork for North Korean death squad, they have been trying to kill Kim Jong Nam for five years, according to South Korea's spy agency.
---
more in Breaking News
As Business Advisory Councils members quit, Trump says it was his decision to dissolve the councils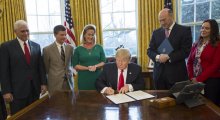 Another day, still the same Trump. As members of Trump's Business Councils quit, both from Manufacturing Council and Strategic and Policy Forum, Trump tweeted: Rather than putting pressure on the businesspeople of the Manufacturing Council & Strategy & Policy Forum, I am ending both. Thank you all!
Manafort's home raided by FBI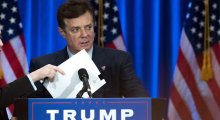 Washington Post reports that on the night of July 26 FBI agents raided the home of Paul Manafort, the former campaign chairman of President Trump.
US to cut nicotine level in cigarettes?
A proposal by the U.S. Food and Drug Administration was unveiled on Friday. The government proposes cutting nicotine level in cigarettes to non-addictive.
California growing eight times as much marijuana than actually consumed?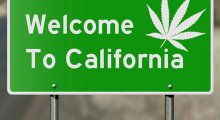 According to a recent revelation by the Los Angeles Times, the marijuana growers in California might be growing eight times more marijuana than people are (legally) consuming.
A group of Republicans ask for a new special counsel to investigate Clinton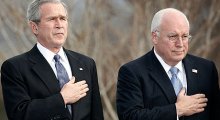 As a group of Republicans wants a separate special counsel to investigate Hillary Clinton and James Comey, maybe Democrats should get back to investigating former president George W. Bush and consider handing him over to ICC.