Women arrested for killing Kim Jong Un's half-brother

Malaysian police has arrested two women for poisoning the half-brother of Kim Jong Un, North Korean dictator. One of the woman carried Vietnamise travel documents and the other one Indonasian passport. Whether they actually are from those countries, isn't hundred percent clear yet.
Kim Jong Nam was known for his gambling, drinking and,
interesting
family life, so initially it was suspected that North Korea might have dispatched its hit squad to assassinate the problematic half-brother.
Kim Jong Nam fell ill on Monday morning waiting to board a flight. He died soon after. Before his death he managed to tell the medical workers that he had been attached with a chemical spray. Autopsy was objected by North Korea, but was done anyway by Malaysian doctors.
While the current
incident
might or might not be the handwork for North Korean death squad, they have been trying to kill Kim Jong Nam for five years, according to South Korea's spy agency.
---
more in Breaking News
Coca-Cola is looking into weed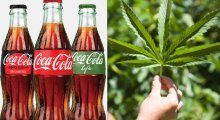 According to a statement from the company, Coca-Cola is considering using the non-psychoactive CBD in some of their beverages.
Woodward vs Trump - is there even a choice?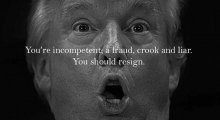 Bob Woodward's book, "Fear: Trump in the White House," that is about the be released September 11, has already started to cause problems for the Trump administration.
California Passes Net Neutrality Bill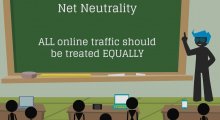 While Net Neutrality laws were repealed on December 14, 2017 in the United States, and took effect on June 11, 2018 (although a U.S. Senate vote to upheld the regulation), California's net neutrality bill has just taken a major victory after the bill, S.B. 822, received a majority of votes in the Senate.
The end of Superdelegates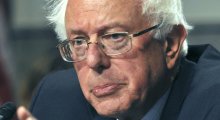 On Saturday a decision was made to significantly reduce the power of superdelegates. The vote at The Democratic National Committee was pushed by Bernie Sanders and DNC Chairman Tom Perez.
A retired Navy admiral asks Trump to revoke his security clearance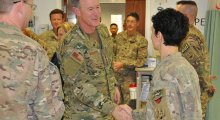 William H. McRaven, a retired Navy admiral, has asked Trump to revoke his security clearance. The admiral who also oversaw the raid back in 2011 that killed Osama bin Laden, asked that in solidarity with former CIA director James Brennan whose security clearance was revoked Wednesday.