Canadian study suggests men are weak

A recent study in Canada revealed that heavy snowfall increases heart attack risk for men. And even without going into details, one can make an educated guess why it might be so, especially considering women aren't affected at all by heavy snowfall.
According to the study the chance of getting a heart attack increases 16 percent after a heavy snowfall (at least 20 cm), as does the chance of dying from the heart attack (34 percent more likely).
The educated guess? Men today are not in a good enough physical shape to handle the snowfalls.
"We found that both the quantity and duration of snowfall were associated with an increased risk of heart attack for men but not women. It may be that men shovel more than women, particularly after heavy snowfalls. It is also possible that men put more effort into shoveling, and have a tendency to overdo it." Dr. Nathalie Auger of the University of Montreal said to Reuters.
For the study hospital data of more than 125 000 admissions was examined.
While the creators of the study didn't really have the data to say whether the men actually did any shoveling at all, to
The Cheers team
the results seem sort of obvious. On average men are too weak for shoveling these days.
---
more in Breaking News
Drugmakers are stockpiling drugs in preparation for a messy Brexit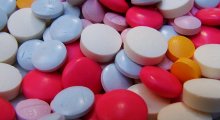 Two drugmakers, Swiss Novartis and French Sanofi, said on Wednesday that they are stockpiling drugs in preparation for a messy Brexit. Meaning for the possibility that Britain leaves EU without a proper Brexit deal.
According to Trump...you need an ID to buy groceries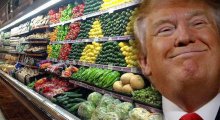 During a rally in Florida Donald Trump said that you need a picture ID card to buy groceries in the United States.
Trump becomes the kid next door 2.0 after his ego is hit
Trump has always been able to show his true face from the worst possible angle, but before today he hasn't shown us the shouting bitch on Facebook side. But nobody should actually be surprised now that this has happened.
Trump about Harley-Davidson: If it moves operations overseas, they will be taxed like never before!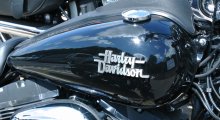 Harley Davidson's CEO Matthew S Levatich announced that the company will be moving part of its operation overseas. Trump's answer is as usually, the one of an eight-year-old bully.
The U.S. and South Korea call off military exercises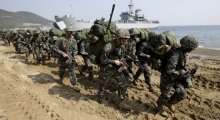 The U.S. and South Korea have indefinitely suspended joint military exercises on the border of North Korea. That's part of the agreement that Trump made in Singapore with the North Korean Leader Kim Jong-un.