Canadian study suggests men are weak

A recent study in Canada revealed that heavy snowfall increases heart attack risk for men. And even without going into details, one can make an educated guess why it might be so, especially considering women aren't affected at all by heavy snowfall.
According to the study the chance of getting a heart attack increases 16 percent after a heavy snowfall (at least 20 cm), as does the chance of dying from the heart attack (34 percent more likely).
The educated guess? Men today are not in a good enough physical shape to handle the snowfalls.
"We found that both the quantity and duration of snowfall were associated with an increased risk of heart attack for men but not women. It may be that men shovel more than women, particularly after heavy snowfalls. It is also possible that men put more effort into shoveling, and have a tendency to overdo it." Dr. Nathalie Auger of the University of Montreal said to Reuters.
For the study hospital data of more than 125 000 admissions was examined.
While the creators of the study didn't really have the data to say whether the men actually did any shoveling at all, to
The Cheers team
the results seem sort of obvious. On average men are too weak for shoveling these days.
---
more in Breaking News
As Business Advisory Councils members quit, Trump says it was his decision to dissolve the councils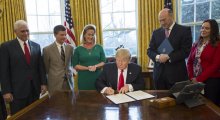 Another day, still the same Trump. As members of Trump's Business Councils quit, both from Manufacturing Council and Strategic and Policy Forum, Trump tweeted: Rather than putting pressure on the businesspeople of the Manufacturing Council & Strategy & Policy Forum, I am ending both. Thank you all!
Manafort's home raided by FBI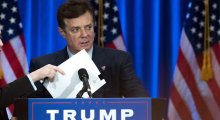 Washington Post reports that on the night of July 26 FBI agents raided the home of Paul Manafort, the former campaign chairman of President Trump.
US to cut nicotine level in cigarettes?
A proposal by the U.S. Food and Drug Administration was unveiled on Friday. The government proposes cutting nicotine level in cigarettes to non-addictive.
California growing eight times as much marijuana than actually consumed?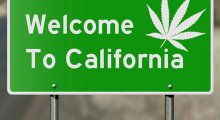 According to a recent revelation by the Los Angeles Times, the marijuana growers in California might be growing eight times more marijuana than people are (legally) consuming.
A group of Republicans ask for a new special counsel to investigate Clinton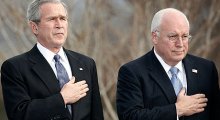 As a group of Republicans wants a separate special counsel to investigate Hillary Clinton and James Comey, maybe Democrats should get back to investigating former president George W. Bush and consider handing him over to ICC.