Canadian study suggests men are weak

A recent study in Canada revealed that heavy snowfall increases heart attack risk for men. And even without going into details, one can make an educated guess why it might be so, especially considering women aren't affected at all by heavy snowfall.
According to the study the chance of getting a heart attack increases 16 percent after a heavy snowfall (at least 20 cm), as does the chance of dying from the heart attack (34 percent more likely).
The educated guess? Men today are not in a good enough physical shape to handle the snowfalls.
"We found that both the quantity and duration of snowfall were associated with an increased risk of heart attack for men but not women. It may be that men shovel more than women, particularly after heavy snowfalls. It is also possible that men put more effort into shoveling, and have a tendency to overdo it." Dr. Nathalie Auger of the University of Montreal said to Reuters.
For the study hospital data of more than 125 000 admissions was examined.
While the creators of the study didn't really have the data to say whether the men actually did any shoveling at all, to
The Cheers team
the results seem sort of obvious. On average men are too weak for shoveling these days.
---
more in Breaking News
Abortions blamed for school shootings? Only in America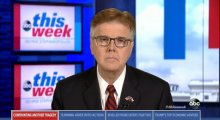 But abortions aren't the only culprits. There's also removal of religion from schools, too many entrances to schools, unarmed teachers, irresponsible gun owners, and violent video games.
Casino stocks rally after the U.S. Supreme Court struck down a federal law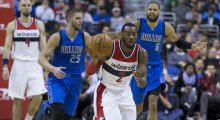 Casino stocks in the US soar after the U.S Supreme Court struck down a law that forbid gambling on individual sporting events. Stocks of a number of different gambling corporations jumped after the ne...
When University loses weapons-grade plutonium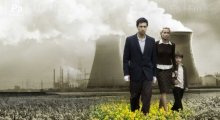 It's one of those one of a kind stories. According to news agencies, Idaho State University was fined $8,500 for losing track of a small amount of plutonium 239.
Mueller says no to Trump's request to answer questions in writing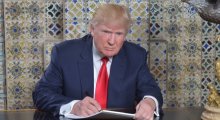 Trump's legal team, together with the new addition to it, former New York Mayor Rudy Giuliani, requested that special counsel Robert Mueller would allow Trump to answer questions from investigators in writing, a request that Mueller's office has rejected (for a good reason).
Pence afraid of Trump's guns?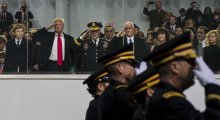 According to a news report, guns will be banned from NRA event during Mike Pence address. And it's not just guns, also knives will be banned during Vice President Mike Pence's address Friday at the Kay Bailey Hutchison Convention Center Arena.