Oracle files massive lawsuit against Google

Oracle has been suing Google for different things for ages, mainly it's about Android. They lost their last lawsuit in May where they claimed that Android is using APIs from programming language Java, which is owned by Oracle. The verdict found that millions of lines of Android code used 37 APIs (around 11k lines of code) from Java. However, the court found in favor of Google, as Sun gave Java away for free for anyone to use and as such, Google was free to use those APIs.
On Feb 9th, 2017 Oracle filed an appeal. Oracle's appeal says that "Google started trial knowing a fact it kept secret from everyone else: It was days away from announcing that 'the full functionality of Android would soon be working on desktops and laptops, not just on smartphones and tablets.'"
Oracle, should it win the case eventually, is looking for billions in damages. And such verdict could have a big impact on the way that developers freely use and share code today.
---
more in Breaking News
As Business Advisory Councils members quit, Trump says it was his decision to dissolve the councils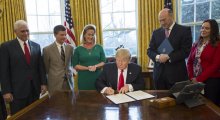 Another day, still the same Trump. As members of Trump's Business Councils quit, both from Manufacturing Council and Strategic and Policy Forum, Trump tweeted: Rather than putting pressure on the businesspeople of the Manufacturing Council & Strategy & Policy Forum, I am ending both. Thank you all!
Manafort's home raided by FBI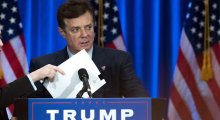 Washington Post reports that on the night of July 26 FBI agents raided the home of Paul Manafort, the former campaign chairman of President Trump.
US to cut nicotine level in cigarettes?
A proposal by the U.S. Food and Drug Administration was unveiled on Friday. The government proposes cutting nicotine level in cigarettes to non-addictive.
California growing eight times as much marijuana than actually consumed?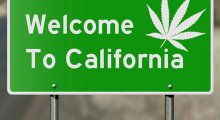 According to a recent revelation by the Los Angeles Times, the marijuana growers in California might be growing eight times more marijuana than people are (legally) consuming.
A group of Republicans ask for a new special counsel to investigate Clinton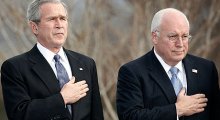 As a group of Republicans wants a separate special counsel to investigate Hillary Clinton and James Comey, maybe Democrats should get back to investigating former president George W. Bush and consider handing him over to ICC.