Oracle files massive lawsuit against Google

Oracle has been suing Google for different things for ages, mainly it's about Android. They lost their last lawsuit in May where they claimed that Android is using APIs from programming language Java, which is owned by Oracle. The verdict found that millions of lines of Android code used 37 APIs (around 11k lines of code) from Java. However, the court found in favor of Google, as Sun gave Java away for free for anyone to use and as such, Google was free to use those APIs.
On Feb 9th, 2017 Oracle filed an appeal. Oracle's appeal says that "Google started trial knowing a fact it kept secret from everyone else: It was days away from announcing that 'the full functionality of Android would soon be working on desktops and laptops, not just on smartphones and tablets.'"
Oracle, should it win the case eventually, is looking for billions in damages. And such verdict could have a big impact on the way that developers freely use and share code today.
---
more in Breaking News
Rep. Steve King does his best to look like a fool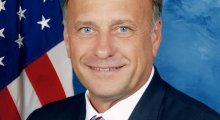 Google CEO Sundar Pichai had to answer a bunch on different questions at a House Judiciary Committee hearing on Tuesday. Among the people questioning him was Rep. Steve King (R-Iowa) who asked Pichai for example why his 7-year-old granddaughter had seen a photo of the congressman with inappropriate language while playing a game on her iPhone.
Japan cyber security minister has never used a computer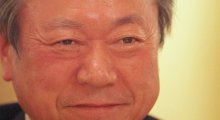 Stranger things have happened, I guess, but based on the latest news, Japan cyber security minister Yoshitaka Sakurada has never used a computer and doesn't even really know what an USB drive is.
Trump fires Sessions for not ending the Russia probe againts him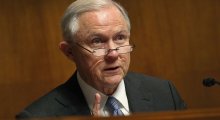 While Trump would probably disagree with everything here, that's exactly what he did. Of course, he would probably say that he didn't fire anyone, but Sessions submitted his resignation letter himself. Which is true, but we all know how things like this are being done. He would also probably say that Session wasn't sent away because of the probe but because he was doing bad job in general. And, of course, he would most definitely lie about his own lies.
British business leaders call for a second Brexit vote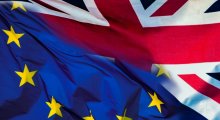 At least 60 British business leaders have signed a letter calling for a second Brexit vote. The letter that was published in the Sunday Times has signatures from James Daunt (Waterstones book store), Mark Selby (Wahaca restaurant).
Guns don't kill people? Yes, they do!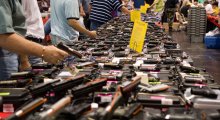 There is a popular saying among people who like guns - guns don't kill people, people do. But that might not be so true after all. According to a recent study, 8300 KIDS end up in the ER each year in the United States due to gun-related injuries.