Oracle files massive lawsuit against Google

Oracle has been suing Google for different things for ages, mainly it's about Android. They lost their last lawsuit in May where they claimed that Android is using APIs from programming language Java, which is owned by Oracle. The verdict found that millions of lines of Android code used 37 APIs (around 11k lines of code) from Java. However, the court found in favor of Google, as Sun gave Java away for free for anyone to use and as such, Google was free to use those APIs.
On Feb 9th, 2017 Oracle filed an appeal. Oracle's appeal says that "Google started trial knowing a fact it kept secret from everyone else: It was days away from announcing that 'the full functionality of Android would soon be working on desktops and laptops, not just on smartphones and tablets.'"
Oracle, should it win the case eventually, is looking for billions in damages. And such verdict could have a big impact on the way that developers freely use and share code today.
---
more in Breaking News
Can drinking help you have a longer life?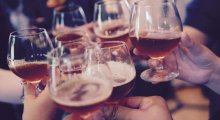 During a meeting of the American Association for the Advancement of Science a study was presented that shows how moderate drinking can lead to longer life.
Trump endorses the dumbest and worst candidate in history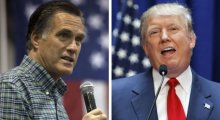 Trump has just endorsed Mitt Romney for senate seat in Utah, the man he called the dumbest and worst candidate in history during the 2016 presidential campaign. Can't the man just make up his mind? ...
Trump hopes Oprah will run for president to ridicule her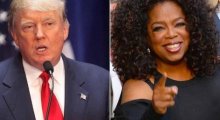 Another day, another Tweet. Same Trump. The latest tweet comes as a response to Oprah's statements in 60 Minutes.
Iranian plane with 65 people on board still not found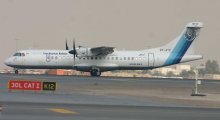 The Aseman Airlines plane that disappeared from radar screens yesterday is still lost, rescue teams are yet to find it. The plane got lost yesterday 50 minutes after the start of its journey from Tehran to Yasuj. The plane most likely went down in the mountains which makes it difficult to find the wreckage.
Mitt Romney to run for a U.S. Senate seat in Utah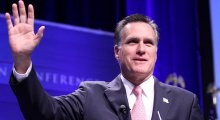 While no official announcements have yet been made, according to sources familiar with Romney's plans, the former presidential nominee will be running for a US senate seat in Utah.