Oracle files massive lawsuit against Google

Oracle has been suing Google for different things for ages, mainly it's about Android. They lost their last lawsuit in May where they claimed that Android is using APIs from programming language Java, which is owned by Oracle. The verdict found that millions of lines of Android code used 37 APIs (around 11k lines of code) from Java. However, the court found in favor of Google, as Sun gave Java away for free for anyone to use and as such, Google was free to use those APIs.
On Feb 9th, 2017 Oracle filed an appeal. Oracle's appeal says that "Google started trial knowing a fact it kept secret from everyone else: It was days away from announcing that 'the full functionality of Android would soon be working on desktops and laptops, not just on smartphones and tablets.'"
Oracle, should it win the case eventually, is looking for billions in damages. And such verdict could have a big impact on the way that developers freely use and share code today.
---
more in Breaking News
Trump wants Washington Post reporter fired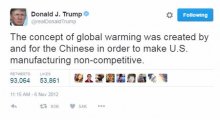 Trump called for a Washington Post reporter to be fired for a (almost) misleading tweet which the reporter deleted just 20 minutes later.
Musk's mega-battery activated, in 60 days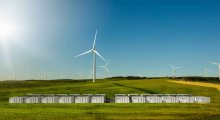 In September Musk made a bet on Twitter, saying that he can solve the power problem in South Australia in 100 days, or it will be built free of charge. The countdown to 100 days started on September 30. Now, after just 60 days, the project has been completed.
Another whackjob set to prove the earth is flat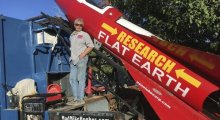 The number of people who haven't heard about the theory that the earth is flat is decreasing every day, since the controversial topic has been in the news quite a bit lately. Around two months ago...
Spain ready to consider giving Catalonia greater fiscal autonomy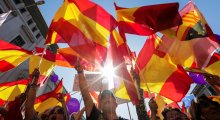 In hopes to soften the crises brought on by the referendum in Catalonia last month that culminated in unilateral declaration of independence (for a moment), Spain is now ready to discuss giving Catalonia greater fiscal autonomy.
End of days coming this weekend, numerologists claim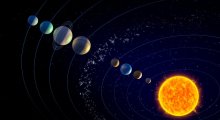 If the news about the upcoming doomsdays would have been true, the world would have ended at least a dozen of times already. But last I checked, we're still here. However, that doesn't mean that the conspiracy theorists couldn't come up with dozens of new dates and the latest "prediction" has been made for this weekend.