Yesterday it was EPA, not it is time to abolish Department of Education

Betsy DeVos was confirmed as President Trump's secretary of Education. At the same time a bill was introduced by another Republican to abolish her department entirely.
The bill was written by Rep. Thomas Massie from Kentucky and if the bill would go through, the Department of Education would be terminated by the end of next year (2018). According to Massie, the education policy should not be set by bureaucrats in Washington but by local communities.
The bill was signed by seven other Republicans.
Massie's press release read -"Neither Congress nor the President, through his appointees, has the constitutional authority to dictate how and what our children must learn. /.../ D.C. bureaucrats cannot begin to understand the needs of schools and its students on an individual basis. It is time that we get the feds out of the classroom, and terminate the Department of Education."
Previously also President Reagan has been fond of dismantling the Department of Education.
---
more in Breaking News
Russia to treat U.S. planes as targets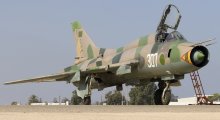 Followed by Americans shooting down a Syrian government fighter jet yesterday, Russia's defence ministry says they will treat all U.S. and U.S.-led coalition planes in Syria (west of the Euphrates River) as targets.
French election results due today after 6pm GMT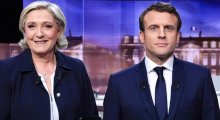 French elections are taking place today, the poll stations opened at 8am and close at 7pm (or 8 pm in some big cities) local time. Early results are expected soon after, at around 6pm GMT.
Stephen Fry investigated for blasphemy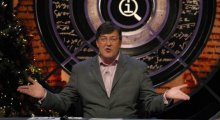 Stephen John Fry, an English comedian, is investigated for alleged blasphemy in the Republic of Ireland after a claim was made by a viewer saying that Fry's comments on TV were blasphemous.
America First Policies to start a $3 million ad campaign for Trump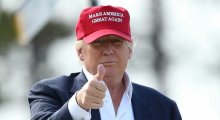 The election is over and Trump was elected president, but rallies to gain support continue. A pro-Trump group America First Policies is set to start a $3m ad campaign to strengthen the support for the new health care bill that was set to fail the last time around.
Trump adviser Carter Page was under observation by FBI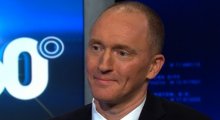 According to law enforcement and other U.S. officials, Trump adviser Carter Page was monitored as part of an investigation into potential links between the campaign and Russia.
New York to offer free tuition for middle-class families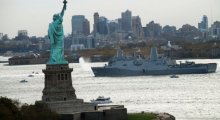 New York has become the first state to offer free tuition for students from middle-class families earning $125k or less annually. This means that roughly around 940 000 families will be eligible for free tuition at public colleges and universities.
Study: Smoking is the cause of 10% of deaths worlwide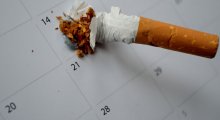 According to The Global Burden of Diseases report, smoking might be the cause of roughly 10% of all the deaths worldwide. And half of the smoking deaths take place in just four countries - India, China, Russia, and the US.
Scottish Parliament to Back new Independence Vote
Scottish Parliament is expected to back the new independence vote proposed by Scottish First Minister Nicola Sturgeon. The vote will be taking place today at around 5pm.
The approval rating of Trump sinks to new low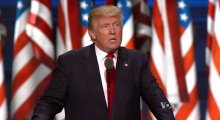 Based on the latest Gallup poll the approval rating of President Trump has sank to 37%, that means the rating has gone down 8% compared to a week earlier when it stood at 45%.
US: New travel ban blocked by federal judges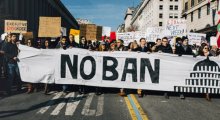 The new 90-day travel ban on immigration from six countries was blocked this morning by a federal judge in Maryland.