Yesterday it was EPA, not it is time to abolish Department of Education

Betsy DeVos was confirmed as President Trump's secretary of Education. At the same time a bill was introduced by another Republican to abolish her department entirely.
The bill was written by Rep. Thomas Massie from Kentucky and if the bill would go through, the Department of Education would be terminated by the end of next year (2018). According to Massie, the education policy should not be set by bureaucrats in Washington but by local communities.
The bill was signed by seven other Republicans.
Massie's press release read -"Neither Congress nor the President, through his appointees, has the constitutional authority to dictate how and what our children must learn. /.../ D.C. bureaucrats cannot begin to understand the needs of schools and its students on an individual basis. It is time that we get the feds out of the classroom, and terminate the Department of Education."
Previously also President Reagan has been fond of dismantling the Department of Education.
---
more in Breaking News
Japan cyber security minister has never used a computer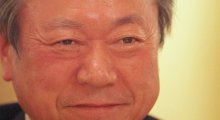 Stranger things have happened, I guess, but based on the latest news, Japan cyber security minister Yoshitaka Sakurada has never used a computer and doesn't even really know what an USB drive is.
Trump fires Sessions for not ending the Russia probe againts him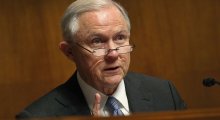 While Trump would probably disagree with everything here, that's exactly what he did. Of course, he would probably say that he didn't fire anyone, but Sessions submitted his resignation letter himself. Which is true, but we all know how things like this are being done. He would also probably say that Session wasn't sent away because of the probe but because he was doing bad job in general. And, of course, he would most definitely lie about his own lies.
British business leaders call for a second Brexit vote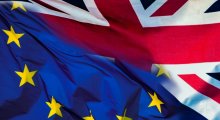 At least 60 British business leaders have signed a letter calling for a second Brexit vote. The letter that was published in the Sunday Times has signatures from James Daunt (Waterstones book store), Mark Selby (Wahaca restaurant).
Guns don't kill people? Yes, they do!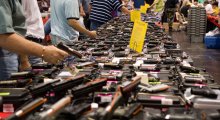 There is a popular saying among people who like guns - guns don't kill people, people do. But that might not be so true after all. According to a recent study, 8300 KIDS end up in the ER each year in the United States due to gun-related injuries.
Indonesian airliner crashes into the sea, 188 passengers feared dead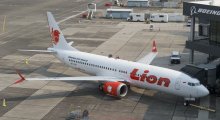 An Indonesian airliner, The Lion Air Boeing 737 MAX 8, has crashed into the sea, most likely killing all 188 passengers and crew. The plane crashed just 13 minutes after taking off from Jakarta. The plane was flying to Pangkal Pinang.