Yesterday it was EPA, not it is time to abolish Department of Education

Betsy DeVos was confirmed as President Trump's secretary of Education. At the same time a bill was introduced by another Republican to abolish her department entirely.
The bill was written by Rep. Thomas Massie from Kentucky and if the bill would go through, the Department of Education would be terminated by the end of next year (2018). According to Massie, the education policy should not be set by bureaucrats in Washington but by local communities.
The bill was signed by seven other Republicans.
Massie's press release read -"Neither Congress nor the President, through his appointees, has the constitutional authority to dictate how and what our children must learn. /.../ D.C. bureaucrats cannot begin to understand the needs of schools and its students on an individual basis. It is time that we get the feds out of the classroom, and terminate the Department of Education."
Previously also President Reagan has been fond of dismantling the Department of Education.
---
more in Breaking News
Sarkozy in custody in campaign funding probe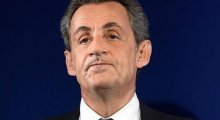 According to Reuters, Nicolas Sarkozy, the former French President, has been taken to police custody and is being questioned about Libyan funding for his 2007 election campaign.
French baker fined EUR 3,000 for being open every day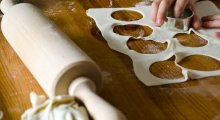 And then there's this. A French baker has been fined EUR 3,000 for being open seven days a week, breaking a local decree banning bakeries from doing that.
Stephen Hawking, the last smart man on earth, dies at the age of 76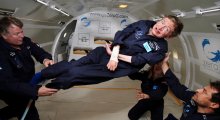 Stephen Hawking, world renowned British physicist, and possibly the smartest man on earth, died at the age of 76 early hours of Wednesday morning.
Stormy Daniels offers to pay back $130,000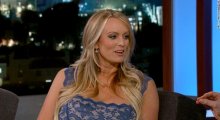 Stormy Daniels, the adult film star who allegedly had an affair with Trump, has offered to pay back the $130,000 she was paid to keep her silent about his involvement with Trump.
Walmart to stop selling guns...well, actually no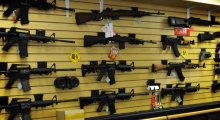 Walmart has just announced that they will stop selling high-powered rifles in United States. The news obviously comes after the recent school shooting.