Want to enter USA? Share your Facebook password!

Visitors to US might be required to 'voluntarily' share their social media accounts information.
According to New York Times, visitors to the US might be required to share the passwords of their Facebook, Twitter, and other social media accounts, in order to help screen ties to terrorism. While president Trump would definitely love it, the proposal was made
already a year ago
.
"Collecting social media data will enhance the existing investigative process and provide D.H.S. greater clarity and visibility to possible nefarious activity," was said by the border agency.
And when talking about the voluntary part of it, Republican representative Vern Buchanan, said that "If we want to win on the digital battlefield, mandatory screening is required."
While nothing has happened on this front since the announcement of such proposal, Homeland Security Secretary John Kelly said on Tuesday (Feb 7th, 2017) that "we're looking at some enhanced or some additional screening. We may want to get on their social media, with passwords. It's very hard to truly vet these people in these countries, the seven countries. But if they come in, we want to say, what websites do they visit, and give us your passwords. So we can see what they do on the internet. These are the things we are thinking about. But over there we can ask them for this kind of information and if they truly want to come to America, then they will cooperate. If not, next in line."
---
more in Breaking News
Elon Musk to help get Puerto Rico's Lights Back on?
Elon musk tweeted on Thursday that Tesla can help Puerto Rico with a long-term solution in getting the island's lights back on, by rebuilding Puerto Rico's electrical grid which was devastated by the recent hurricanes, specifically hurricane Maria, which struck on Sept. 20.
When Anti-abortion congressman urges mistress to get an abortion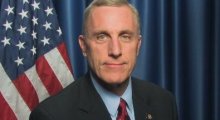 Post-Gazette reported that a Pennsylvania Republican who's always been anti-abortion, as his voting record confirms, told his mistress to get an abortion.
Is Jared Kushner dangerously inadequate or simply lying?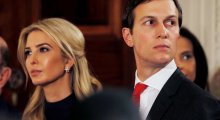 With Trump family you can never know. Lying, or presenting alternative facts as they like to say, is a family thing, Trump family thing. But when those same people also seem to be totally inadequate when doing the simplest of tasks, that should get people worried.
B.o.B to send himself to space, permanently, needs $200 000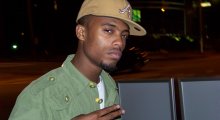 Or to be precise, yesterday he was asking for $200 000 on his Gofundme page. Today he seems to have realized that space travel, paraphrasing our big leader Donald Trump, is more complicated than he thought, who knew?
Jared Kushner did Hillary Clinton?
Jared Kushners lawyer acknowledged on Sunday that Kushner, Trumps son-in-law, did Hillary Clinton, in the sense that....he used his personal email account when conducting official government business.