Want to enter USA? Share your Facebook password!

Visitors to US might be required to 'voluntarily' share their social media accounts information.
According to New York Times, visitors to the US might be required to share the passwords of their Facebook, Twitter, and other social media accounts, in order to help screen ties to terrorism. While president Trump would definitely love it, the proposal was made
already a year ago
.
"Collecting social media data will enhance the existing investigative process and provide D.H.S. greater clarity and visibility to possible nefarious activity," was said by the border agency.
And when talking about the voluntary part of it, Republican representative Vern Buchanan, said that "If we want to win on the digital battlefield, mandatory screening is required."
While nothing has happened on this front since the announcement of such proposal, Homeland Security Secretary John Kelly said on Tuesday (Feb 7th, 2017) that "we're looking at some enhanced or some additional screening. We may want to get on their social media, with passwords. It's very hard to truly vet these people in these countries, the seven countries. But if they come in, we want to say, what websites do they visit, and give us your passwords. So we can see what they do on the internet. These are the things we are thinking about. But over there we can ask them for this kind of information and if they truly want to come to America, then they will cooperate. If not, next in line."
---
more in Breaking News
Coca-Cola is looking into weed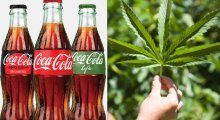 According to a statement from the company, Coca-Cola is considering using the non-psychoactive CBD in some of their beverages.
Woodward vs Trump - is there even a choice?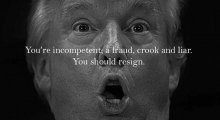 Bob Woodward's book, "Fear: Trump in the White House," that is about the be released September 11, has already started to cause problems for the Trump administration.
California Passes Net Neutrality Bill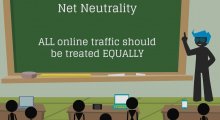 While Net Neutrality laws were repealed on December 14, 2017 in the United States, and took effect on June 11, 2018 (although a U.S. Senate vote to upheld the regulation), California's net neutrality bill has just taken a major victory after the bill, S.B. 822, received a majority of votes in the Senate.
The end of Superdelegates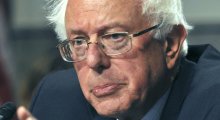 On Saturday a decision was made to significantly reduce the power of superdelegates. The vote at The Democratic National Committee was pushed by Bernie Sanders and DNC Chairman Tom Perez.
A retired Navy admiral asks Trump to revoke his security clearance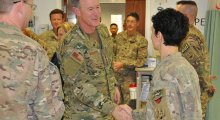 William H. McRaven, a retired Navy admiral, has asked Trump to revoke his security clearance. The admiral who also oversaw the raid back in 2011 that killed Osama bin Laden, asked that in solidarity with former CIA director James Brennan whose security clearance was revoked Wednesday.