Want to enter USA? Share your Facebook password!

Visitors to US might be required to 'voluntarily' share their social media accounts information.
According to New York Times, visitors to the US might be required to share the passwords of their Facebook, Twitter, and other social media accounts, in order to help screen ties to terrorism. While president Trump would definitely love it, the proposal was made
already a year ago
.
"Collecting social media data will enhance the existing investigative process and provide D.H.S. greater clarity and visibility to possible nefarious activity," was said by the border agency.
And when talking about the voluntary part of it, Republican representative Vern Buchanan, said that "If we want to win on the digital battlefield, mandatory screening is required."
While nothing has happened on this front since the announcement of such proposal, Homeland Security Secretary John Kelly said on Tuesday (Feb 7th, 2017) that "we're looking at some enhanced or some additional screening. We may want to get on their social media, with passwords. It's very hard to truly vet these people in these countries, the seven countries. But if they come in, we want to say, what websites do they visit, and give us your passwords. So we can see what they do on the internet. These are the things we are thinking about. But over there we can ask them for this kind of information and if they truly want to come to America, then they will cooperate. If not, next in line."
---
more in Breaking News
Can drinking help you have a longer life?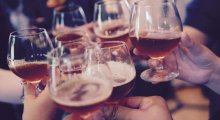 During a meeting of the American Association for the Advancement of Science a study was presented that shows how moderate drinking can lead to longer life.
Trump endorses the dumbest and worst candidate in history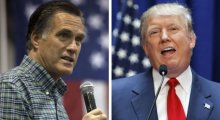 Trump has just endorsed Mitt Romney for senate seat in Utah, the man he called the dumbest and worst candidate in history during the 2016 presidential campaign. Can't the man just make up his mind? ...
Trump hopes Oprah will run for president to ridicule her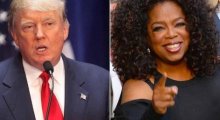 Another day, another Tweet. Same Trump. The latest tweet comes as a response to Oprah's statements in 60 Minutes.
Iranian plane with 65 people on board still not found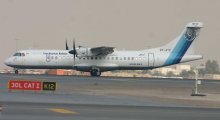 The Aseman Airlines plane that disappeared from radar screens yesterday is still lost, rescue teams are yet to find it. The plane got lost yesterday 50 minutes after the start of its journey from Tehran to Yasuj. The plane most likely went down in the mountains which makes it difficult to find the wreckage.
Mitt Romney to run for a U.S. Senate seat in Utah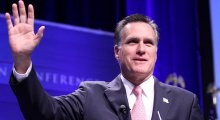 While no official announcements have yet been made, according to sources familiar with Romney's plans, the former presidential nominee will be running for a US senate seat in Utah.