Want to enter USA? Share your Facebook password!

Visitors to US might be required to 'voluntarily' share their social media accounts information.
According to New York Times, visitors to the US might be required to share the passwords of their Facebook, Twitter, and other social media accounts, in order to help screen ties to terrorism. While president Trump would definitely love it, the proposal was made
already a year ago
.
"Collecting social media data will enhance the existing investigative process and provide D.H.S. greater clarity and visibility to possible nefarious activity," was said by the border agency.
And when talking about the voluntary part of it, Republican representative Vern Buchanan, said that "If we want to win on the digital battlefield, mandatory screening is required."
While nothing has happened on this front since the announcement of such proposal, Homeland Security Secretary John Kelly said on Tuesday (Feb 7th, 2017) that "we're looking at some enhanced or some additional screening. We may want to get on their social media, with passwords. It's very hard to truly vet these people in these countries, the seven countries. But if they come in, we want to say, what websites do they visit, and give us your passwords. So we can see what they do on the internet. These are the things we are thinking about. But over there we can ask them for this kind of information and if they truly want to come to America, then they will cooperate. If not, next in line."
---
more in Breaking News
Abortions blamed for school shootings? Only in America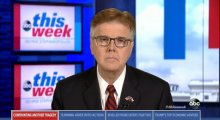 But abortions aren't the only culprits. There's also removal of religion from schools, too many entrances to schools, unarmed teachers, irresponsible gun owners, and violent video games.
Casino stocks rally after the U.S. Supreme Court struck down a federal law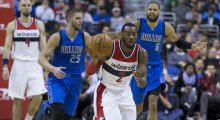 Casino stocks in the US soar after the U.S Supreme Court struck down a law that forbid gambling on individual sporting events. Stocks of a number of different gambling corporations jumped after the ne...
When University loses weapons-grade plutonium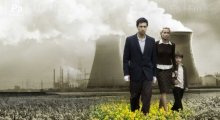 It's one of those one of a kind stories. According to news agencies, Idaho State University was fined $8,500 for losing track of a small amount of plutonium 239.
Mueller says no to Trump's request to answer questions in writing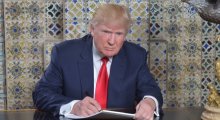 Trump's legal team, together with the new addition to it, former New York Mayor Rudy Giuliani, requested that special counsel Robert Mueller would allow Trump to answer questions from investigators in writing, a request that Mueller's office has rejected (for a good reason).
Pence afraid of Trump's guns?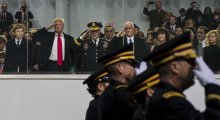 According to a news report, guns will be banned from NRA event during Mike Pence address. And it's not just guns, also knives will be banned during Vice President Mike Pence's address Friday at the Kay Bailey Hutchison Convention Center Arena.