Want to enter USA? Share your Facebook password!

Visitors to US might be required to 'voluntarily' share their social media accounts information.
According to New York Times, visitors to the US might be required to share the passwords of their Facebook, Twitter, and other social media accounts, in order to help screen ties to terrorism. While president Trump would definitely love it, the proposal was made
already a year ago
.
"Collecting social media data will enhance the existing investigative process and provide D.H.S. greater clarity and visibility to possible nefarious activity," was said by the border agency.
And when talking about the voluntary part of it, Republican representative Vern Buchanan, said that "If we want to win on the digital battlefield, mandatory screening is required."
While nothing has happened on this front since the announcement of such proposal, Homeland Security Secretary John Kelly said on Tuesday (Feb 7th, 2017) that "we're looking at some enhanced or some additional screening. We may want to get on their social media, with passwords. It's very hard to truly vet these people in these countries, the seven countries. But if they come in, we want to say, what websites do they visit, and give us your passwords. So we can see what they do on the internet. These are the things we are thinking about. But over there we can ask them for this kind of information and if they truly want to come to America, then they will cooperate. If not, next in line."
---
more in Breaking News
As Business Advisory Councils members quit, Trump says it was his decision to dissolve the councils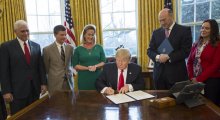 Another day, still the same Trump. As members of Trump's Business Councils quit, both from Manufacturing Council and Strategic and Policy Forum, Trump tweeted: Rather than putting pressure on the businesspeople of the Manufacturing Council & Strategy & Policy Forum, I am ending both. Thank you all!
Manafort's home raided by FBI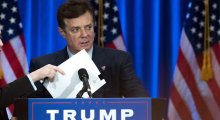 Washington Post reports that on the night of July 26 FBI agents raided the home of Paul Manafort, the former campaign chairman of President Trump.
US to cut nicotine level in cigarettes?
A proposal by the U.S. Food and Drug Administration was unveiled on Friday. The government proposes cutting nicotine level in cigarettes to non-addictive.
California growing eight times as much marijuana than actually consumed?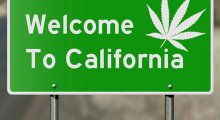 According to a recent revelation by the Los Angeles Times, the marijuana growers in California might be growing eight times more marijuana than people are (legally) consuming.
A group of Republicans ask for a new special counsel to investigate Clinton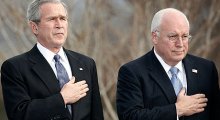 As a group of Republicans wants a separate special counsel to investigate Hillary Clinton and James Comey, maybe Democrats should get back to investigating former president George W. Bush and consider handing him over to ICC.