97 companies file opposition to Trump's muslim ban

97 companies, including tech giants such as Google, Apple, and Facebook, and Twitter, have filed an amicus brief in a Washington state court.
Amicus brief is a legal document filed in appellate court cases by non-litigants who have a strong interest in the subject matter. The briefs are meant to advise the court of relevant information or arguments that the court might wish to consider.
What the brief says, among other things, is this -
"The Order represents a significant departure from the principles of fairness and predictability that have governed the immigration system of the United States for more than fifty years," the brief reads, indicating a philosophical objection from the signees. But they also present an economic argument, saying that the order also "inflicts significant harm on American business, innovation, and growth," disrupting current operations, and making it "more difficult and expensive for US companies to recruit, hire, and retain some of the world's best employees."
In addition to the aforementioned companies, also Netflix, Uber, Spotify, Microsoft, eBay, Quora, Reddit, Airbnb, Linkedin, Mozilla, Pinterest, Wikimedia, Kickstarter are on the list. While Amazon is not on the list, they are also on the same side.
The brief itself can be seen
here
.
---
more in Breaking News
Coca-Cola is looking into weed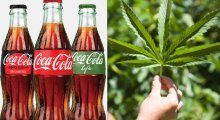 According to a statement from the company, Coca-Cola is considering using the non-psychoactive CBD in some of their beverages.
Woodward vs Trump - is there even a choice?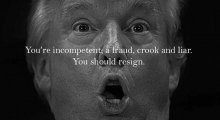 Bob Woodward's book, "Fear: Trump in the White House," that is about the be released September 11, has already started to cause problems for the Trump administration.
California Passes Net Neutrality Bill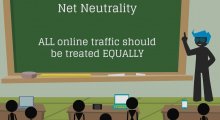 While Net Neutrality laws were repealed on December 14, 2017 in the United States, and took effect on June 11, 2018 (although a U.S. Senate vote to upheld the regulation), California's net neutrality bill has just taken a major victory after the bill, S.B. 822, received a majority of votes in the Senate.
The end of Superdelegates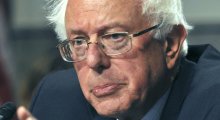 On Saturday a decision was made to significantly reduce the power of superdelegates. The vote at The Democratic National Committee was pushed by Bernie Sanders and DNC Chairman Tom Perez.
A retired Navy admiral asks Trump to revoke his security clearance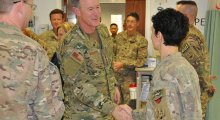 William H. McRaven, a retired Navy admiral, has asked Trump to revoke his security clearance. The admiral who also oversaw the raid back in 2011 that killed Osama bin Laden, asked that in solidarity with former CIA director James Brennan whose security clearance was revoked Wednesday.