97 companies file opposition to Trump's muslim ban

97 companies, including tech giants such as Google, Apple, and Facebook, and Twitter, have filed an amicus brief in a Washington state court.
Amicus brief is a legal document filed in appellate court cases by non-litigants who have a strong interest in the subject matter. The briefs are meant to advise the court of relevant information or arguments that the court might wish to consider.
What the brief says, among other things, is this -
"The Order represents a significant departure from the principles of fairness and predictability that have governed the immigration system of the United States for more than fifty years," the brief reads, indicating a philosophical objection from the signees. But they also present an economic argument, saying that the order also "inflicts significant harm on American business, innovation, and growth," disrupting current operations, and making it "more difficult and expensive for US companies to recruit, hire, and retain some of the world's best employees."
In addition to the aforementioned companies, also Netflix, Uber, Spotify, Microsoft, eBay, Quora, Reddit, Airbnb, Linkedin, Mozilla, Pinterest, Wikimedia, Kickstarter are on the list. While Amazon is not on the list, they are also on the same side.
The brief itself can be seen
here
.
---
more in Breaking News
Drugmakers are stockpiling drugs in preparation for a messy Brexit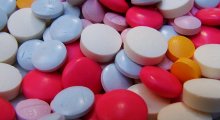 Two drugmakers, Swiss Novartis and French Sanofi, said on Wednesday that they are stockpiling drugs in preparation for a messy Brexit. Meaning for the possibility that Britain leaves EU without a proper Brexit deal.
According to Trump...you need an ID to buy groceries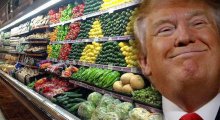 During a rally in Florida Donald Trump said that you need a picture ID card to buy groceries in the United States.
Trump becomes the kid next door 2.0 after his ego is hit
Trump has always been able to show his true face from the worst possible angle, but before today he hasn't shown us the shouting bitch on Facebook side. But nobody should actually be surprised now that this has happened.
Trump about Harley-Davidson: If it moves operations overseas, they will be taxed like never before!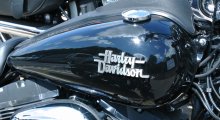 Harley Davidson's CEO Matthew S Levatich announced that the company will be moving part of its operation overseas. Trump's answer is as usually, the one of an eight-year-old bully.
The U.S. and South Korea call off military exercises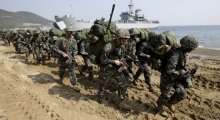 The U.S. and South Korea have indefinitely suspended joint military exercises on the border of North Korea. That's part of the agreement that Trump made in Singapore with the North Korean Leader Kim Jong-un.