97 companies file opposition to Trump's muslim ban

97 companies, including tech giants such as Google, Apple, and Facebook, and Twitter, have filed an amicus brief in a Washington state court.
Amicus brief is a legal document filed in appellate court cases by non-litigants who have a strong interest in the subject matter. The briefs are meant to advise the court of relevant information or arguments that the court might wish to consider.
What the brief says, among other things, is this -
"The Order represents a significant departure from the principles of fairness and predictability that have governed the immigration system of the United States for more than fifty years," the brief reads, indicating a philosophical objection from the signees. But they also present an economic argument, saying that the order also "inflicts significant harm on American business, innovation, and growth," disrupting current operations, and making it "more difficult and expensive for US companies to recruit, hire, and retain some of the world's best employees."
In addition to the aforementioned companies, also Netflix, Uber, Spotify, Microsoft, eBay, Quora, Reddit, Airbnb, Linkedin, Mozilla, Pinterest, Wikimedia, Kickstarter are on the list. While Amazon is not on the list, they are also on the same side.
The brief itself can be seen
here
.
---
more in Breaking News
Trump wants Washington Post reporter fired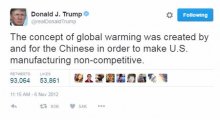 Trump called for a Washington Post reporter to be fired for a (almost) misleading tweet which the reporter deleted just 20 minutes later.
Musk's mega-battery activated, in 60 days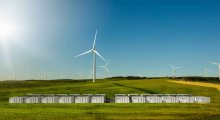 In September Musk made a bet on Twitter, saying that he can solve the power problem in South Australia in 100 days, or it will be built free of charge. The countdown to 100 days started on September 30. Now, after just 60 days, the project has been completed.
Another whackjob set to prove the earth is flat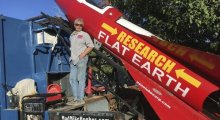 The number of people who haven't heard about the theory that the earth is flat is decreasing every day, since the controversial topic has been in the news quite a bit lately. Around two months ago...
Spain ready to consider giving Catalonia greater fiscal autonomy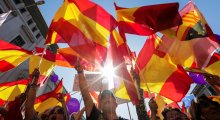 In hopes to soften the crises brought on by the referendum in Catalonia last month that culminated in unilateral declaration of independence (for a moment), Spain is now ready to discuss giving Catalonia greater fiscal autonomy.
End of days coming this weekend, numerologists claim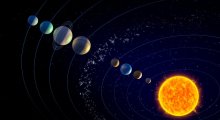 If the news about the upcoming doomsdays would have been true, the world would have ended at least a dozen of times already. But last I checked, we're still here. However, that doesn't mean that the conspiracy theorists couldn't come up with dozens of new dates and the latest "prediction" has been made for this weekend.