97 companies file opposition to Trump's muslim ban

97 companies, including tech giants such as Google, Apple, and Facebook, and Twitter, have filed an amicus brief in a Washington state court.
Amicus brief is a legal document filed in appellate court cases by non-litigants who have a strong interest in the subject matter. The briefs are meant to advise the court of relevant information or arguments that the court might wish to consider.
What the brief says, among other things, is this -
"The Order represents a significant departure from the principles of fairness and predictability that have governed the immigration system of the United States for more than fifty years," the brief reads, indicating a philosophical objection from the signees. But they also present an economic argument, saying that the order also "inflicts significant harm on American business, innovation, and growth," disrupting current operations, and making it "more difficult and expensive for US companies to recruit, hire, and retain some of the world's best employees."
In addition to the aforementioned companies, also Netflix, Uber, Spotify, Microsoft, eBay, Quora, Reddit, Airbnb, Linkedin, Mozilla, Pinterest, Wikimedia, Kickstarter are on the list. While Amazon is not on the list, they are also on the same side.
The brief itself can be seen
here
.
---
more in Breaking News
Rep. Steve King does his best to look like a fool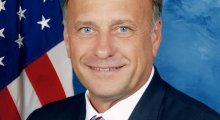 Google CEO Sundar Pichai had to answer a bunch on different questions at a House Judiciary Committee hearing on Tuesday. Among the people questioning him was Rep. Steve King (R-Iowa) who asked Pichai for example why his 7-year-old granddaughter had seen a photo of the congressman with inappropriate language while playing a game on her iPhone.
Japan cyber security minister has never used a computer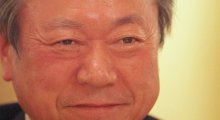 Stranger things have happened, I guess, but based on the latest news, Japan cyber security minister Yoshitaka Sakurada has never used a computer and doesn't even really know what an USB drive is.
Trump fires Sessions for not ending the Russia probe againts him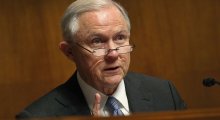 While Trump would probably disagree with everything here, that's exactly what he did. Of course, he would probably say that he didn't fire anyone, but Sessions submitted his resignation letter himself. Which is true, but we all know how things like this are being done. He would also probably say that Session wasn't sent away because of the probe but because he was doing bad job in general. And, of course, he would most definitely lie about his own lies.
British business leaders call for a second Brexit vote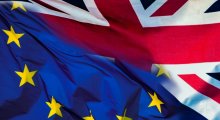 At least 60 British business leaders have signed a letter calling for a second Brexit vote. The letter that was published in the Sunday Times has signatures from James Daunt (Waterstones book store), Mark Selby (Wahaca restaurant).
Guns don't kill people? Yes, they do!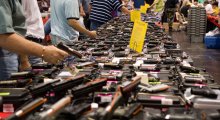 There is a popular saying among people who like guns - guns don't kill people, people do. But that might not be so true after all. According to a recent study, 8300 KIDS end up in the ER each year in the United States due to gun-related injuries.