97 companies file opposition to Trump's muslim ban

97 companies, including tech giants such as Google, Apple, and Facebook, and Twitter, have filed an amicus brief in a Washington state court.
Amicus brief is a legal document filed in appellate court cases by non-litigants who have a strong interest in the subject matter. The briefs are meant to advise the court of relevant information or arguments that the court might wish to consider.
What the brief says, among other things, is this -
"The Order represents a significant departure from the principles of fairness and predictability that have governed the immigration system of the United States for more than fifty years," the brief reads, indicating a philosophical objection from the signees. But they also present an economic argument, saying that the order also "inflicts significant harm on American business, innovation, and growth," disrupting current operations, and making it "more difficult and expensive for US companies to recruit, hire, and retain some of the world's best employees."
In addition to the aforementioned companies, also Netflix, Uber, Spotify, Microsoft, eBay, Quora, Reddit, Airbnb, Linkedin, Mozilla, Pinterest, Wikimedia, Kickstarter are on the list. While Amazon is not on the list, they are also on the same side.
The brief itself can be seen
here
.
---
more in Breaking News
Abortions blamed for school shootings? Only in America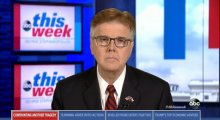 But abortions aren't the only culprits. There's also removal of religion from schools, too many entrances to schools, unarmed teachers, irresponsible gun owners, and violent video games.
Casino stocks rally after the U.S. Supreme Court struck down a federal law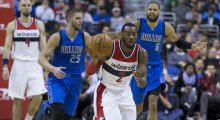 Casino stocks in the US soar after the U.S Supreme Court struck down a law that forbid gambling on individual sporting events. Stocks of a number of different gambling corporations jumped after the ne...
When University loses weapons-grade plutonium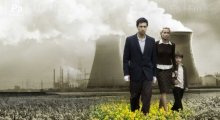 It's one of those one of a kind stories. According to news agencies, Idaho State University was fined $8,500 for losing track of a small amount of plutonium 239.
Mueller says no to Trump's request to answer questions in writing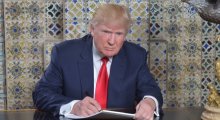 Trump's legal team, together with the new addition to it, former New York Mayor Rudy Giuliani, requested that special counsel Robert Mueller would allow Trump to answer questions from investigators in writing, a request that Mueller's office has rejected (for a good reason).
Pence afraid of Trump's guns?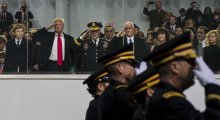 According to a news report, guns will be banned from NRA event during Mike Pence address. And it's not just guns, also knives will be banned during Vice President Mike Pence's address Friday at the Kay Bailey Hutchison Convention Center Arena.