Florida Republican congressman Matt Gaetz wants to abolish EPA

Trump has already had his share of disagreements with the Environmental Protection Agency. Considering his opinion on climate change (you know, there is none, what are you talking about?), it's no wonder that Donald Trump might be sacking many of the climate change staff at the Environmental Protection Agency.
But now also Florida Republican congressman Matt Gaetz has expressed his radical opinion on the topic. He wants to eliminate EPA entirely with his proposed bill HR 861. The bill would "translate to a smooth transition in oversight and regulations from the federal government to individual states."
The exact details of the bill haven't been announced the the public and the text of the bill is not yet available.
Trump has previously said he would cut EPA's budget significantly. And there's no surprise there, considering his statement about climate change is that "The concept of global warming was created by and for the Chinese in order to make U.S. manufacturing non-competitive."
---
more in Breaking News
Drugmakers are stockpiling drugs in preparation for a messy Brexit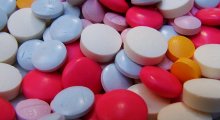 Two drugmakers, Swiss Novartis and French Sanofi, said on Wednesday that they are stockpiling drugs in preparation for a messy Brexit. Meaning for the possibility that Britain leaves EU without a proper Brexit deal.
According to Trump...you need an ID to buy groceries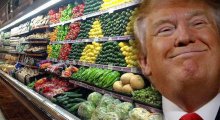 During a rally in Florida Donald Trump said that you need a picture ID card to buy groceries in the United States.
Trump becomes the kid next door 2.0 after his ego is hit
Trump has always been able to show his true face from the worst possible angle, but before today he hasn't shown us the shouting bitch on Facebook side. But nobody should actually be surprised now that this has happened.
Trump about Harley-Davidson: If it moves operations overseas, they will be taxed like never before!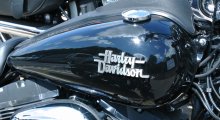 Harley Davidson's CEO Matthew S Levatich announced that the company will be moving part of its operation overseas. Trump's answer is as usually, the one of an eight-year-old bully.
The U.S. and South Korea call off military exercises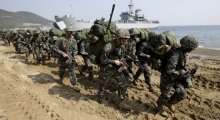 The U.S. and South Korea have indefinitely suspended joint military exercises on the border of North Korea. That's part of the agreement that Trump made in Singapore with the North Korean Leader Kim Jong-un.