Florida Republican congressman Matt Gaetz wants to abolish EPA

Trump has already had his share of disagreements with the Environmental Protection Agency. Considering his opinion on climate change (you know, there is none, what are you talking about?), it's no wonder that Donald Trump might be sacking many of the climate change staff at the Environmental Protection Agency.
But now also Florida Republican congressman Matt Gaetz has expressed his radical opinion on the topic. He wants to eliminate EPA entirely with his proposed bill HR 861. The bill would "translate to a smooth transition in oversight and regulations from the federal government to individual states."
The exact details of the bill haven't been announced the the public and the text of the bill is not yet available.
Trump has previously said he would cut EPA's budget significantly. And there's no surprise there, considering his statement about climate change is that "The concept of global warming was created by and for the Chinese in order to make U.S. manufacturing non-competitive."
---
more in Breaking News
Can drinking help you have a longer life?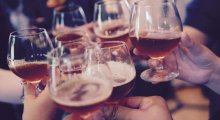 During a meeting of the American Association for the Advancement of Science a study was presented that shows how moderate drinking can lead to longer life.
Trump endorses the dumbest and worst candidate in history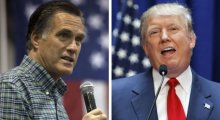 Trump has just endorsed Mitt Romney for senate seat in Utah, the man he called the dumbest and worst candidate in history during the 2016 presidential campaign. Can't the man just make up his mind? ...
Trump hopes Oprah will run for president to ridicule her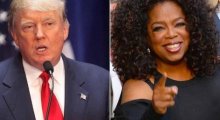 Another day, another Tweet. Same Trump. The latest tweet comes as a response to Oprah's statements in 60 Minutes.
Iranian plane with 65 people on board still not found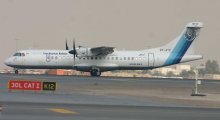 The Aseman Airlines plane that disappeared from radar screens yesterday is still lost, rescue teams are yet to find it. The plane got lost yesterday 50 minutes after the start of its journey from Tehran to Yasuj. The plane most likely went down in the mountains which makes it difficult to find the wreckage.
Mitt Romney to run for a U.S. Senate seat in Utah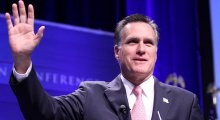 While no official announcements have yet been made, according to sources familiar with Romney's plans, the former presidential nominee will be running for a US senate seat in Utah.