Mark Zuckerberg and Facebook lose Oculus case, has to pay $500 million

A jury, on the case between Facebook and Zenimax Media, has just made a decision and awarded Zenimax $500 million.
Wearing a suit to the court
didn't seem to help Zuckerberg, as jury still found that the terms of non-disclosure agreement have been violated.
Oculus VR was also found guilty of copyright infringement.
In addition to $500 million that Facebook has to pay, Palmer Freeman Luckey, the founder of Oculus VR and designer of the Oculus Rift, has to pay $50 million personally, and the former CEO of the company, Brendan Iribe, $150 million.
According to
TechCrunch
, Facebook's comments on the official ruling said that they are not happy with a few aspects of tghe verdict, but generally undeterred.
Zenimax Media's spokesperson said they are pleased with the decision, but will keep going with the cases against Facebook to make sure their computer code won't be used by Facebook and Oculus.
One thing Oculus was not found guilt of, were the claims that Oculus had stolen trade secrets to create the Rift headset.
Even though the half a billion verdict seems big, allegedly Zenimax Media was looking to get six billion dollars.
---
more in Breaking News
Elon Musk to help get Puerto Rico's Lights Back on?
Elon musk tweeted on Thursday that Tesla can help Puerto Rico with a long-term solution in getting the island's lights back on, by rebuilding Puerto Rico's electrical grid which was devastated by the recent hurricanes, specifically hurricane Maria, which struck on Sept. 20.
When Anti-abortion congressman urges mistress to get an abortion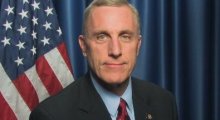 Post-Gazette reported that a Pennsylvania Republican who's always been anti-abortion, as his voting record confirms, told his mistress to get an abortion.
Is Jared Kushner dangerously inadequate or simply lying?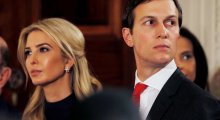 With Trump family you can never know. Lying, or presenting alternative facts as they like to say, is a family thing, Trump family thing. But when those same people also seem to be totally inadequate when doing the simplest of tasks, that should get people worried.
B.o.B to send himself to space, permanently, needs $200 000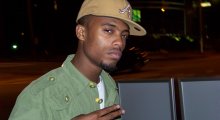 Or to be precise, yesterday he was asking for $200 000 on his Gofundme page. Today he seems to have realized that space travel, paraphrasing our big leader Donald Trump, is more complicated than he thought, who knew?
Jared Kushner did Hillary Clinton?
Jared Kushners lawyer acknowledged on Sunday that Kushner, Trumps son-in-law, did Hillary Clinton, in the sense that....he used his personal email account when conducting official government business.