Mark Zuckerberg and Facebook lose Oculus case, has to pay $500 million

A jury, on the case between Facebook and Zenimax Media, has just made a decision and awarded Zenimax $500 million.
Wearing a suit to the court
didn't seem to help Zuckerberg, as jury still found that the terms of non-disclosure agreement have been violated.
Oculus VR was also found guilty of copyright infringement.
In addition to $500 million that Facebook has to pay, Palmer Freeman Luckey, the founder of Oculus VR and designer of the Oculus Rift, has to pay $50 million personally, and the former CEO of the company, Brendan Iribe, $150 million.
According to
TechCrunch
, Facebook's comments on the official ruling said that they are not happy with a few aspects of tghe verdict, but generally undeterred.
Zenimax Media's spokesperson said they are pleased with the decision, but will keep going with the cases against Facebook to make sure their computer code won't be used by Facebook and Oculus.
One thing Oculus was not found guilt of, were the claims that Oculus had stolen trade secrets to create the Rift headset.
Even though the half a billion verdict seems big, allegedly Zenimax Media was looking to get six billion dollars.
---
more in Breaking News
As Business Advisory Councils members quit, Trump says it was his decision to dissolve the councils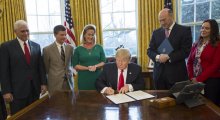 Another day, still the same Trump. As members of Trump's Business Councils quit, both from Manufacturing Council and Strategic and Policy Forum, Trump tweeted: Rather than putting pressure on the businesspeople of the Manufacturing Council & Strategy & Policy Forum, I am ending both. Thank you all!
Manafort's home raided by FBI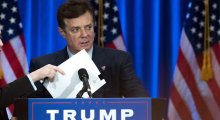 Washington Post reports that on the night of July 26 FBI agents raided the home of Paul Manafort, the former campaign chairman of President Trump.
US to cut nicotine level in cigarettes?
A proposal by the U.S. Food and Drug Administration was unveiled on Friday. The government proposes cutting nicotine level in cigarettes to non-addictive.
California growing eight times as much marijuana than actually consumed?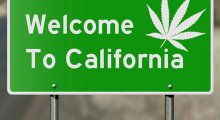 According to a recent revelation by the Los Angeles Times, the marijuana growers in California might be growing eight times more marijuana than people are (legally) consuming.
A group of Republicans ask for a new special counsel to investigate Clinton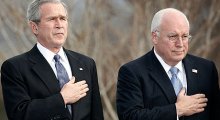 As a group of Republicans wants a separate special counsel to investigate Hillary Clinton and James Comey, maybe Democrats should get back to investigating former president George W. Bush and consider handing him over to ICC.