Mark Zuckerberg and Facebook lose Oculus case, has to pay $500 million

A jury, on the case between Facebook and Zenimax Media, has just made a decision and awarded Zenimax $500 million.
Wearing a suit to the court
didn't seem to help Zuckerberg, as jury still found that the terms of non-disclosure agreement have been violated.
Oculus VR was also found guilty of copyright infringement.
In addition to $500 million that Facebook has to pay, Palmer Freeman Luckey, the founder of Oculus VR and designer of the Oculus Rift, has to pay $50 million personally, and the former CEO of the company, Brendan Iribe, $150 million.
According to
TechCrunch
, Facebook's comments on the official ruling said that they are not happy with a few aspects of tghe verdict, but generally undeterred.
Zenimax Media's spokesperson said they are pleased with the decision, but will keep going with the cases against Facebook to make sure their computer code won't be used by Facebook and Oculus.
One thing Oculus was not found guilt of, were the claims that Oculus had stolen trade secrets to create the Rift headset.
Even though the half a billion verdict seems big, allegedly Zenimax Media was looking to get six billion dollars.
---
more in Breaking News
Trump wants Washington Post reporter fired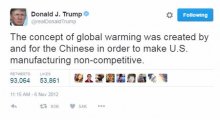 Trump called for a Washington Post reporter to be fired for a (almost) misleading tweet which the reporter deleted just 20 minutes later.
Musk's mega-battery activated, in 60 days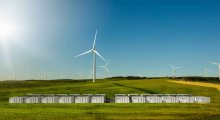 In September Musk made a bet on Twitter, saying that he can solve the power problem in South Australia in 100 days, or it will be built free of charge. The countdown to 100 days started on September 30. Now, after just 60 days, the project has been completed.
Another whackjob set to prove the earth is flat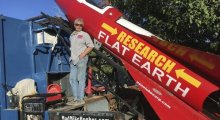 The number of people who haven't heard about the theory that the earth is flat is decreasing every day, since the controversial topic has been in the news quite a bit lately. Around two months ago...
Spain ready to consider giving Catalonia greater fiscal autonomy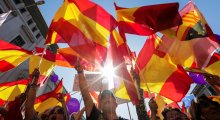 In hopes to soften the crises brought on by the referendum in Catalonia last month that culminated in unilateral declaration of independence (for a moment), Spain is now ready to discuss giving Catalonia greater fiscal autonomy.
End of days coming this weekend, numerologists claim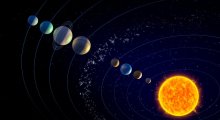 If the news about the upcoming doomsdays would have been true, the world would have ended at least a dozen of times already. But last I checked, we're still here. However, that doesn't mean that the conspiracy theorists couldn't come up with dozens of new dates and the latest "prediction" has been made for this weekend.