Mark Zuckerberg and Facebook lose Oculus case, has to pay $500 million

A jury, on the case between Facebook and Zenimax Media, has just made a decision and awarded Zenimax $500 million.
Wearing a suit to the court
didn't seem to help Zuckerberg, as jury still found that the terms of non-disclosure agreement have been violated.
Oculus VR was also found guilty of copyright infringement.
In addition to $500 million that Facebook has to pay, Palmer Freeman Luckey, the founder of Oculus VR and designer of the Oculus Rift, has to pay $50 million personally, and the former CEO of the company, Brendan Iribe, $150 million.
According to
TechCrunch
, Facebook's comments on the official ruling said that they are not happy with a few aspects of tghe verdict, but generally undeterred.
Zenimax Media's spokesperson said they are pleased with the decision, but will keep going with the cases against Facebook to make sure their computer code won't be used by Facebook and Oculus.
One thing Oculus was not found guilt of, were the claims that Oculus had stolen trade secrets to create the Rift headset.
Even though the half a billion verdict seems big, allegedly Zenimax Media was looking to get six billion dollars.
---
more in Breaking News
Drugmakers are stockpiling drugs in preparation for a messy Brexit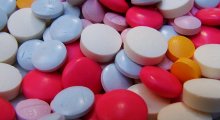 Two drugmakers, Swiss Novartis and French Sanofi, said on Wednesday that they are stockpiling drugs in preparation for a messy Brexit. Meaning for the possibility that Britain leaves EU without a proper Brexit deal.
According to Trump...you need an ID to buy groceries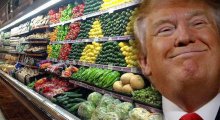 During a rally in Florida Donald Trump said that you need a picture ID card to buy groceries in the United States.
Trump becomes the kid next door 2.0 after his ego is hit
Trump has always been able to show his true face from the worst possible angle, but before today he hasn't shown us the shouting bitch on Facebook side. But nobody should actually be surprised now that this has happened.
Trump about Harley-Davidson: If it moves operations overseas, they will be taxed like never before!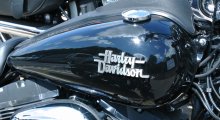 Harley Davidson's CEO Matthew S Levatich announced that the company will be moving part of its operation overseas. Trump's answer is as usually, the one of an eight-year-old bully.
The U.S. and South Korea call off military exercises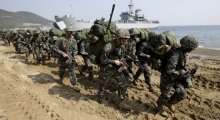 The U.S. and South Korea have indefinitely suspended joint military exercises on the border of North Korea. That's part of the agreement that Trump made in Singapore with the North Korean Leader Kim Jong-un.