Stranded by Trump? Canada will help

Canada's Immigration Minister Ahmed Hussen held a news conference saying that Canada is prepared to offer temporary residency to people stranded by president Trump's immigration ban, which barred entry to U.S. from seven countries with Muslim-majority.
There can be problems on site because of it, considering Canadian government has a Safe Third Country agreement with United States, which says that Canada has to return asylum seekers crossing the border.
"Let me assure those who may be stranded in Canada that I will use my authority as minister to provide them with temporary residency if they need it."
-- Canada's Immigration Minister Ahmed Hussen.
Canada's Immigration Minister Ahmed Hussen is a refugee himself who arrived to Canada from Somalia. he was appointed Immigration Minister in January 2017.
To help its tech industry, Canada is planning to bring in 300,000 immigrants during the year of 2017, most of them economic immigrants.
---
more in Breaking News
Trump wants Washington Post reporter fired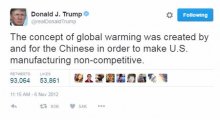 Trump called for a Washington Post reporter to be fired for a (almost) misleading tweet which the reporter deleted just 20 minutes later.
Musk's mega-battery activated, in 60 days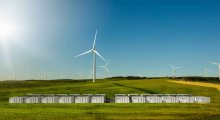 In September Musk made a bet on Twitter, saying that he can solve the power problem in South Australia in 100 days, or it will be built free of charge. The countdown to 100 days started on September 30. Now, after just 60 days, the project has been completed.
Another whackjob set to prove the earth is flat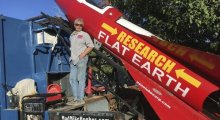 The number of people who haven't heard about the theory that the earth is flat is decreasing every day, since the controversial topic has been in the news quite a bit lately. Around two months ago...
Spain ready to consider giving Catalonia greater fiscal autonomy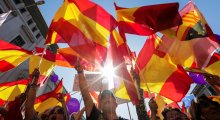 In hopes to soften the crises brought on by the referendum in Catalonia last month that culminated in unilateral declaration of independence (for a moment), Spain is now ready to discuss giving Catalonia greater fiscal autonomy.
End of days coming this weekend, numerologists claim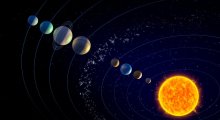 If the news about the upcoming doomsdays would have been true, the world would have ended at least a dozen of times already. But last I checked, we're still here. However, that doesn't mean that the conspiracy theorists couldn't come up with dozens of new dates and the latest "prediction" has been made for this weekend.