Stranded by Trump? Canada will help

Canada's Immigration Minister Ahmed Hussen held a news conference saying that Canada is prepared to offer temporary residency to people stranded by president Trump's immigration ban, which barred entry to U.S. from seven countries with Muslim-majority.
There can be problems on site because of it, considering Canadian government has a Safe Third Country agreement with United States, which says that Canada has to return asylum seekers crossing the border.
"Let me assure those who may be stranded in Canada that I will use my authority as minister to provide them with temporary residency if they need it."
-- Canada's Immigration Minister Ahmed Hussen.
Canada's Immigration Minister Ahmed Hussen is a refugee himself who arrived to Canada from Somalia. he was appointed Immigration Minister in January 2017.
To help its tech industry, Canada is planning to bring in 300,000 immigrants during the year of 2017, most of them economic immigrants.
---
more in Breaking News
As Business Advisory Councils members quit, Trump says it was his decision to dissolve the councils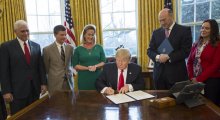 Another day, still the same Trump. As members of Trump's Business Councils quit, both from Manufacturing Council and Strategic and Policy Forum, Trump tweeted: Rather than putting pressure on the businesspeople of the Manufacturing Council & Strategy & Policy Forum, I am ending both. Thank you all!
Manafort's home raided by FBI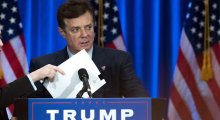 Washington Post reports that on the night of July 26 FBI agents raided the home of Paul Manafort, the former campaign chairman of President Trump.
US to cut nicotine level in cigarettes?
A proposal by the U.S. Food and Drug Administration was unveiled on Friday. The government proposes cutting nicotine level in cigarettes to non-addictive.
California growing eight times as much marijuana than actually consumed?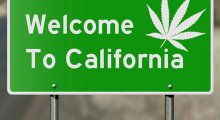 According to a recent revelation by the Los Angeles Times, the marijuana growers in California might be growing eight times more marijuana than people are (legally) consuming.
A group of Republicans ask for a new special counsel to investigate Clinton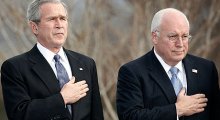 As a group of Republicans wants a separate special counsel to investigate Hillary Clinton and James Comey, maybe Democrats should get back to investigating former president George W. Bush and consider handing him over to ICC.