France bans unlimited soda refills

France has been on the forefront of environmental thinking for a while now with the ban of free plastic bags as well as many other things. Now they are promoting laws to look after people's health by banner soda refills.
Starting from Jan 27, 2017, restaurants in France are not allowed to offer unlimited soda refills to customers. Those who still do it, will be facing prosecution. The law was created to combat obesity in the country and promote healthier lifestyle.
"
A meta-review of 11 recent systematic reviews on the effectiveness of fiscal policy interventions for improving diets and preventing non-communicable diseases showed that the evidence was strongest and most consistent for the effectiveness of SSB taxes in the range of 20-50 percent in reducing consumption, and of fruit and vegetable subsidies in the range of 10-30 percent in increasing consumption.
-- Fiscal Policies for Diet and Prevention of Non-communicable Diseases
The current obesity rate in France in 57 percent in case of men compared to 41 percent in women.
France banner vending machines in schools already more than a decade ago, in 2004. They have also limited servings of french fries in school cafeteries.
---
more in Breaking News
Elon Musk to help get Puerto Rico's Lights Back on?
Elon musk tweeted on Thursday that Tesla can help Puerto Rico with a long-term solution in getting the island's lights back on, by rebuilding Puerto Rico's electrical grid which was devastated by the recent hurricanes, specifically hurricane Maria, which struck on Sept. 20.
When Anti-abortion congressman urges mistress to get an abortion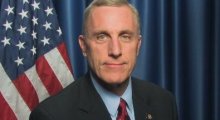 Post-Gazette reported that a Pennsylvania Republican who's always been anti-abortion, as his voting record confirms, told his mistress to get an abortion.
Is Jared Kushner dangerously inadequate or simply lying?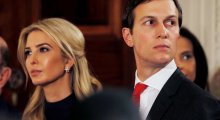 With Trump family you can never know. Lying, or presenting alternative facts as they like to say, is a family thing, Trump family thing. But when those same people also seem to be totally inadequate when doing the simplest of tasks, that should get people worried.
B.o.B to send himself to space, permanently, needs $200 000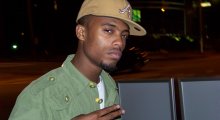 Or to be precise, yesterday he was asking for $200 000 on his Gofundme page. Today he seems to have realized that space travel, paraphrasing our big leader Donald Trump, is more complicated than he thought, who knew?
Jared Kushner did Hillary Clinton?
Jared Kushners lawyer acknowledged on Sunday that Kushner, Trumps son-in-law, did Hillary Clinton, in the sense that....he used his personal email account when conducting official government business.