France bans unlimited soda refills

France has been on the forefront of environmental thinking for a while now with the ban of free plastic bags as well as many other things. Now they are promoting laws to look after people's health by banner soda refills.
Starting from Jan 27, 2017, restaurants in France are not allowed to offer unlimited soda refills to customers. Those who still do it, will be facing prosecution. The law was created to combat obesity in the country and promote healthier lifestyle.
"
A meta-review of 11 recent systematic reviews on the effectiveness of fiscal policy interventions for improving diets and preventing non-communicable diseases showed that the evidence was strongest and most consistent for the effectiveness of SSB taxes in the range of 20-50 percent in reducing consumption, and of fruit and vegetable subsidies in the range of 10-30 percent in increasing consumption.
-- Fiscal Policies for Diet and Prevention of Non-communicable Diseases
The current obesity rate in France in 57 percent in case of men compared to 41 percent in women.
France banner vending machines in schools already more than a decade ago, in 2004. They have also limited servings of french fries in school cafeteries.
---
more in Breaking News
As Business Advisory Councils members quit, Trump says it was his decision to dissolve the councils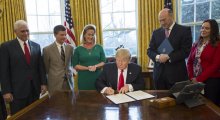 Another day, still the same Trump. As members of Trump's Business Councils quit, both from Manufacturing Council and Strategic and Policy Forum, Trump tweeted: Rather than putting pressure on the businesspeople of the Manufacturing Council & Strategy & Policy Forum, I am ending both. Thank you all!
Manafort's home raided by FBI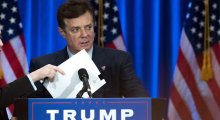 Washington Post reports that on the night of July 26 FBI agents raided the home of Paul Manafort, the former campaign chairman of President Trump.
US to cut nicotine level in cigarettes?
A proposal by the U.S. Food and Drug Administration was unveiled on Friday. The government proposes cutting nicotine level in cigarettes to non-addictive.
California growing eight times as much marijuana than actually consumed?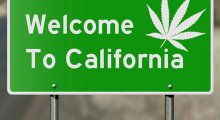 According to a recent revelation by the Los Angeles Times, the marijuana growers in California might be growing eight times more marijuana than people are (legally) consuming.
A group of Republicans ask for a new special counsel to investigate Clinton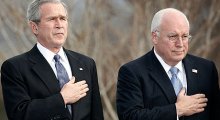 As a group of Republicans wants a separate special counsel to investigate Hillary Clinton and James Comey, maybe Democrats should get back to investigating former president George W. Bush and consider handing him over to ICC.