Trump's order to deport detainees gets blocked by a Judge

U.S. District Court Judge Ann Donnelly halted removal of people who were detained after Trump's order to ban all immigrants from seven countries entering the U.S. The countries are Syria, Libya, Iraq, Iran, Yemen, Sudan, and Somalia. All of those countries have Muslim majorities.
What this ruling says is that people who arrived on U.S. soil with valid transit visas or who had previously been accepted as refugees in the country, now have the (temporary) right to stay in the U.S. Her decision preserves the status quo and ensures that people who have been granted permission to be in this country are not illegally removed off U.S. soil.
Trump's order on Friday (27th Jan, 2017) barred people from Syria indefinitely and denies entry for 90 days from the other six countries. It also halted the resettlement of all refugees for four months.
ACLU Executive Director Anthony D. Romero said that "Our courts today worked as they should as bulwarks against government abuse or unconstitutional policies and orders. On week one, Donald Trump suffered his first loss in court."
Trump's comments about his order - "It's working out very nicely. You see it in the airports, you see it all over. It's working out very nicely and we are going to have a very, very strict ban and we are going to have extreme vetting, which we should have had in this country for many years."
Judge Ann Donnelly was confirmed to her judgeship in 2015 by president Barack Obama.
---
more in Breaking News
Elon Musk to help get Puerto Rico's Lights Back on?
Elon musk tweeted on Thursday that Tesla can help Puerto Rico with a long-term solution in getting the island's lights back on, by rebuilding Puerto Rico's electrical grid which was devastated by the recent hurricanes, specifically hurricane Maria, which struck on Sept. 20.
When Anti-abortion congressman urges mistress to get an abortion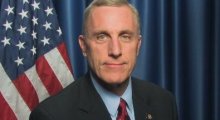 Post-Gazette reported that a Pennsylvania Republican who's always been anti-abortion, as his voting record confirms, told his mistress to get an abortion.
Is Jared Kushner dangerously inadequate or simply lying?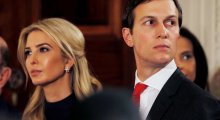 With Trump family you can never know. Lying, or presenting alternative facts as they like to say, is a family thing, Trump family thing. But when those same people also seem to be totally inadequate when doing the simplest of tasks, that should get people worried.
B.o.B to send himself to space, permanently, needs $200 000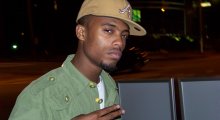 Or to be precise, yesterday he was asking for $200 000 on his Gofundme page. Today he seems to have realized that space travel, paraphrasing our big leader Donald Trump, is more complicated than he thought, who knew?
Jared Kushner did Hillary Clinton?
Jared Kushners lawyer acknowledged on Sunday that Kushner, Trumps son-in-law, did Hillary Clinton, in the sense that....he used his personal email account when conducting official government business.