Trump's order to deport detainees gets blocked by a Judge

U.S. District Court Judge Ann Donnelly halted removal of people who were detained after Trump's order to ban all immigrants from seven countries entering the U.S. The countries are Syria, Libya, Iraq, Iran, Yemen, Sudan, and Somalia. All of those countries have Muslim majorities.
What this ruling says is that people who arrived on U.S. soil with valid transit visas or who had previously been accepted as refugees in the country, now have the (temporary) right to stay in the U.S. Her decision preserves the status quo and ensures that people who have been granted permission to be in this country are not illegally removed off U.S. soil.
Trump's order on Friday (27th Jan, 2017) barred people from Syria indefinitely and denies entry for 90 days from the other six countries. It also halted the resettlement of all refugees for four months.
ACLU Executive Director Anthony D. Romero said that "Our courts today worked as they should as bulwarks against government abuse or unconstitutional policies and orders. On week one, Donald Trump suffered his first loss in court."
Trump's comments about his order - "It's working out very nicely. You see it in the airports, you see it all over. It's working out very nicely and we are going to have a very, very strict ban and we are going to have extreme vetting, which we should have had in this country for many years."
Judge Ann Donnelly was confirmed to her judgeship in 2015 by president Barack Obama.
---
more in Breaking News
Abortions blamed for school shootings? Only in America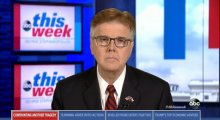 But abortions aren't the only culprits. There's also removal of religion from schools, too many entrances to schools, unarmed teachers, irresponsible gun owners, and violent video games.
Casino stocks rally after the U.S. Supreme Court struck down a federal law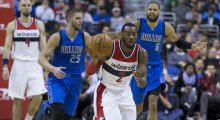 Casino stocks in the US soar after the U.S Supreme Court struck down a law that forbid gambling on individual sporting events. Stocks of a number of different gambling corporations jumped after the ne...
When University loses weapons-grade plutonium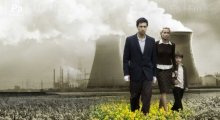 It's one of those one of a kind stories. According to news agencies, Idaho State University was fined $8,500 for losing track of a small amount of plutonium 239.
Mueller says no to Trump's request to answer questions in writing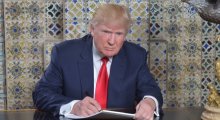 Trump's legal team, together with the new addition to it, former New York Mayor Rudy Giuliani, requested that special counsel Robert Mueller would allow Trump to answer questions from investigators in writing, a request that Mueller's office has rejected (for a good reason).
Pence afraid of Trump's guns?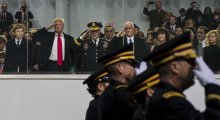 According to a news report, guns will be banned from NRA event during Mike Pence address. And it's not just guns, also knives will be banned during Vice President Mike Pence's address Friday at the Kay Bailey Hutchison Convention Center Arena.