Trump's order to deport detainees gets blocked by a Judge

U.S. District Court Judge Ann Donnelly halted removal of people who were detained after Trump's order to ban all immigrants from seven countries entering the U.S. The countries are Syria, Libya, Iraq, Iran, Yemen, Sudan, and Somalia. All of those countries have Muslim majorities.
What this ruling says is that people who arrived on U.S. soil with valid transit visas or who had previously been accepted as refugees in the country, now have the (temporary) right to stay in the U.S. Her decision preserves the status quo and ensures that people who have been granted permission to be in this country are not illegally removed off U.S. soil.
Trump's order on Friday (27th Jan, 2017) barred people from Syria indefinitely and denies entry for 90 days from the other six countries. It also halted the resettlement of all refugees for four months.
ACLU Executive Director Anthony D. Romero said that "Our courts today worked as they should as bulwarks against government abuse or unconstitutional policies and orders. On week one, Donald Trump suffered his first loss in court."
Trump's comments about his order - "It's working out very nicely. You see it in the airports, you see it all over. It's working out very nicely and we are going to have a very, very strict ban and we are going to have extreme vetting, which we should have had in this country for many years."
Judge Ann Donnelly was confirmed to her judgeship in 2015 by president Barack Obama.
---
more in Breaking News
As Business Advisory Councils members quit, Trump says it was his decision to dissolve the councils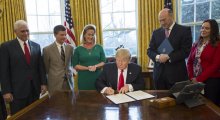 Another day, still the same Trump. As members of Trump's Business Councils quit, both from Manufacturing Council and Strategic and Policy Forum, Trump tweeted: Rather than putting pressure on the businesspeople of the Manufacturing Council & Strategy & Policy Forum, I am ending both. Thank you all!
Manafort's home raided by FBI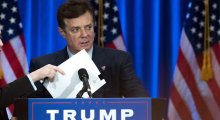 Washington Post reports that on the night of July 26 FBI agents raided the home of Paul Manafort, the former campaign chairman of President Trump.
US to cut nicotine level in cigarettes?
A proposal by the U.S. Food and Drug Administration was unveiled on Friday. The government proposes cutting nicotine level in cigarettes to non-addictive.
California growing eight times as much marijuana than actually consumed?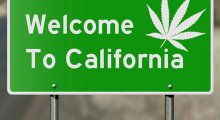 According to a recent revelation by the Los Angeles Times, the marijuana growers in California might be growing eight times more marijuana than people are (legally) consuming.
A group of Republicans ask for a new special counsel to investigate Clinton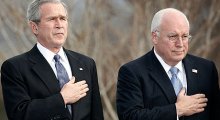 As a group of Republicans wants a separate special counsel to investigate Hillary Clinton and James Comey, maybe Democrats should get back to investigating former president George W. Bush and consider handing him over to ICC.