Trump's order to deport detainees gets blocked by a Judge

U.S. District Court Judge Ann Donnelly halted removal of people who were detained after Trump's order to ban all immigrants from seven countries entering the U.S. The countries are Syria, Libya, Iraq, Iran, Yemen, Sudan, and Somalia. All of those countries have Muslim majorities.
What this ruling says is that people who arrived on U.S. soil with valid transit visas or who had previously been accepted as refugees in the country, now have the (temporary) right to stay in the U.S. Her decision preserves the status quo and ensures that people who have been granted permission to be in this country are not illegally removed off U.S. soil.
Trump's order on Friday (27th Jan, 2017) barred people from Syria indefinitely and denies entry for 90 days from the other six countries. It also halted the resettlement of all refugees for four months.
ACLU Executive Director Anthony D. Romero said that "Our courts today worked as they should as bulwarks against government abuse or unconstitutional policies and orders. On week one, Donald Trump suffered his first loss in court."
Trump's comments about his order - "It's working out very nicely. You see it in the airports, you see it all over. It's working out very nicely and we are going to have a very, very strict ban and we are going to have extreme vetting, which we should have had in this country for many years."
Judge Ann Donnelly was confirmed to her judgeship in 2015 by president Barack Obama.
---
more in Breaking News
Can drinking help you have a longer life?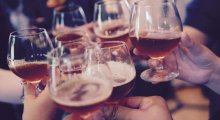 During a meeting of the American Association for the Advancement of Science a study was presented that shows how moderate drinking can lead to longer life.
Trump endorses the dumbest and worst candidate in history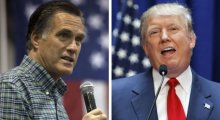 Trump has just endorsed Mitt Romney for senate seat in Utah, the man he called the dumbest and worst candidate in history during the 2016 presidential campaign. Can't the man just make up his mind? ...
Trump hopes Oprah will run for president to ridicule her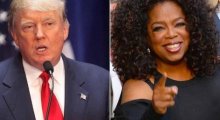 Another day, another Tweet. Same Trump. The latest tweet comes as a response to Oprah's statements in 60 Minutes.
Iranian plane with 65 people on board still not found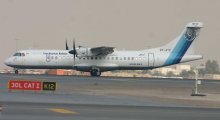 The Aseman Airlines plane that disappeared from radar screens yesterday is still lost, rescue teams are yet to find it. The plane got lost yesterday 50 minutes after the start of its journey from Tehran to Yasuj. The plane most likely went down in the mountains which makes it difficult to find the wreckage.
Mitt Romney to run for a U.S. Senate seat in Utah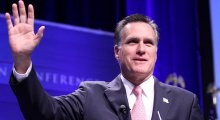 While no official announcements have yet been made, according to sources familiar with Romney's plans, the former presidential nominee will be running for a US senate seat in Utah.