Government scientists go rogue, in a good way

Interior Department staffers were ordered to stop using Twitter last week. The order came in after one worker posted something that Trump didn't like - a word about the attendance to his inaugural attendance, which, according to his version (not to his alternative facts - there's no such thing, fyi), the attendance was the biggest ever. The worker also tweeted about how after Trump's inauguration the climate change and civil rights pages disappeared from the official White House website.
Now government emploees from NASA, National Park Service as well as Environmental Protection Agency have created 'unofficial twitter accounts' under the names @RogueNASA, @AltNatParkSer, @ungaggedEPA, to speak out agains Trump's media blackout.
"How sad is it that government employees have to create rogue Twitter accounts just to communicate FACTS to the American public?" @RogueNASA tweeted.
The rogue accounts were created due to fear of getting fired for peaking out and sharing facts. The problem is that if Trump's 'alternative facts' don't fit the facts, then the facts are wrong. Based on experience, and Trump's own words.
---
more in Breaking News
Can drinking help you have a longer life?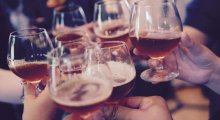 During a meeting of the American Association for the Advancement of Science a study was presented that shows how moderate drinking can lead to longer life.
Trump endorses the dumbest and worst candidate in history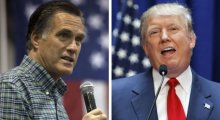 Trump has just endorsed Mitt Romney for senate seat in Utah, the man he called the dumbest and worst candidate in history during the 2016 presidential campaign. Can't the man just make up his mind? ...
Trump hopes Oprah will run for president to ridicule her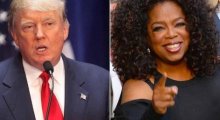 Another day, another Tweet. Same Trump. The latest tweet comes as a response to Oprah's statements in 60 Minutes.
Iranian plane with 65 people on board still not found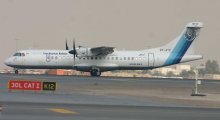 The Aseman Airlines plane that disappeared from radar screens yesterday is still lost, rescue teams are yet to find it. The plane got lost yesterday 50 minutes after the start of its journey from Tehran to Yasuj. The plane most likely went down in the mountains which makes it difficult to find the wreckage.
Mitt Romney to run for a U.S. Senate seat in Utah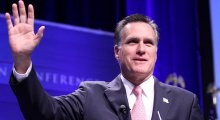 While no official announcements have yet been made, according to sources familiar with Romney's plans, the former presidential nominee will be running for a US senate seat in Utah.