Government scientists go rogue, in a good way

Interior Department staffers were ordered to stop using Twitter last week. The order came in after one worker posted something that Trump didn't like - a word about the attendance to his inaugural attendance, which, according to his version (not to his alternative facts - there's no such thing, fyi), the attendance was the biggest ever. The worker also tweeted about how after Trump's inauguration the climate change and civil rights pages disappeared from the official White House website.
Now government emploees from NASA, National Park Service as well as Environmental Protection Agency have created 'unofficial twitter accounts' under the names @RogueNASA, @AltNatParkSer, @ungaggedEPA, to speak out agains Trump's media blackout.
"How sad is it that government employees have to create rogue Twitter accounts just to communicate FACTS to the American public?" @RogueNASA tweeted.
The rogue accounts were created due to fear of getting fired for peaking out and sharing facts. The problem is that if Trump's 'alternative facts' don't fit the facts, then the facts are wrong. Based on experience, and Trump's own words.
---
more in Breaking News
Drugmakers are stockpiling drugs in preparation for a messy Brexit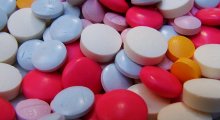 Two drugmakers, Swiss Novartis and French Sanofi, said on Wednesday that they are stockpiling drugs in preparation for a messy Brexit. Meaning for the possibility that Britain leaves EU without a proper Brexit deal.
According to Trump...you need an ID to buy groceries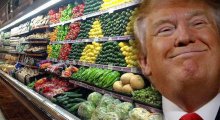 During a rally in Florida Donald Trump said that you need a picture ID card to buy groceries in the United States.
Trump becomes the kid next door 2.0 after his ego is hit
Trump has always been able to show his true face from the worst possible angle, but before today he hasn't shown us the shouting bitch on Facebook side. But nobody should actually be surprised now that this has happened.
Trump about Harley-Davidson: If it moves operations overseas, they will be taxed like never before!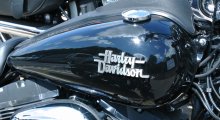 Harley Davidson's CEO Matthew S Levatich announced that the company will be moving part of its operation overseas. Trump's answer is as usually, the one of an eight-year-old bully.
The U.S. and South Korea call off military exercises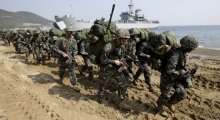 The U.S. and South Korea have indefinitely suspended joint military exercises on the border of North Korea. That's part of the agreement that Trump made in Singapore with the North Korean Leader Kim Jong-un.