Government scientists go rogue, in a good way

Interior Department staffers were ordered to stop using Twitter last week. The order came in after one worker posted something that Trump didn't like - a word about the attendance to his inaugural attendance, which, according to his version (not to his alternative facts - there's no such thing, fyi), the attendance was the biggest ever. The worker also tweeted about how after Trump's inauguration the climate change and civil rights pages disappeared from the official White House website.
Now government emploees from NASA, National Park Service as well as Environmental Protection Agency have created 'unofficial twitter accounts' under the names @RogueNASA, @AltNatParkSer, @ungaggedEPA, to speak out agains Trump's media blackout.
"How sad is it that government employees have to create rogue Twitter accounts just to communicate FACTS to the American public?" @RogueNASA tweeted.
The rogue accounts were created due to fear of getting fired for peaking out and sharing facts. The problem is that if Trump's 'alternative facts' don't fit the facts, then the facts are wrong. Based on experience, and Trump's own words.
---
more in Breaking News
Coca-Cola is looking into weed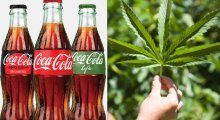 According to a statement from the company, Coca-Cola is considering using the non-psychoactive CBD in some of their beverages.
Woodward vs Trump - is there even a choice?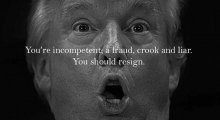 Bob Woodward's book, "Fear: Trump in the White House," that is about the be released September 11, has already started to cause problems for the Trump administration.
California Passes Net Neutrality Bill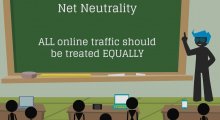 While Net Neutrality laws were repealed on December 14, 2017 in the United States, and took effect on June 11, 2018 (although a U.S. Senate vote to upheld the regulation), California's net neutrality bill has just taken a major victory after the bill, S.B. 822, received a majority of votes in the Senate.
The end of Superdelegates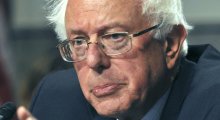 On Saturday a decision was made to significantly reduce the power of superdelegates. The vote at The Democratic National Committee was pushed by Bernie Sanders and DNC Chairman Tom Perez.
A retired Navy admiral asks Trump to revoke his security clearance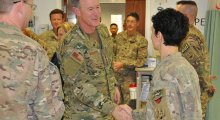 William H. McRaven, a retired Navy admiral, has asked Trump to revoke his security clearance. The admiral who also oversaw the raid back in 2011 that killed Osama bin Laden, asked that in solidarity with former CIA director James Brennan whose security clearance was revoked Wednesday.