Government scientists go rogue, in a good way

Interior Department staffers were ordered to stop using Twitter last week. The order came in after one worker posted something that Trump didn't like - a word about the attendance to his inaugural attendance, which, according to his version (not to his alternative facts - there's no such thing, fyi), the attendance was the biggest ever. The worker also tweeted about how after Trump's inauguration the climate change and civil rights pages disappeared from the official White House website.
Now government emploees from NASA, National Park Service as well as Environmental Protection Agency have created 'unofficial twitter accounts' under the names @RogueNASA, @AltNatParkSer, @ungaggedEPA, to speak out agains Trump's media blackout.
"How sad is it that government employees have to create rogue Twitter accounts just to communicate FACTS to the American public?" @RogueNASA tweeted.
The rogue accounts were created due to fear of getting fired for peaking out and sharing facts. The problem is that if Trump's 'alternative facts' don't fit the facts, then the facts are wrong. Based on experience, and Trump's own words.
---
more in Breaking News
Trump wants Washington Post reporter fired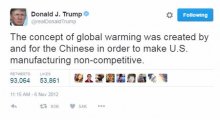 Trump called for a Washington Post reporter to be fired for a (almost) misleading tweet which the reporter deleted just 20 minutes later.
Musk's mega-battery activated, in 60 days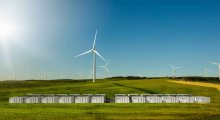 In September Musk made a bet on Twitter, saying that he can solve the power problem in South Australia in 100 days, or it will be built free of charge. The countdown to 100 days started on September 30. Now, after just 60 days, the project has been completed.
Another whackjob set to prove the earth is flat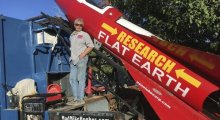 The number of people who haven't heard about the theory that the earth is flat is decreasing every day, since the controversial topic has been in the news quite a bit lately. Around two months ago...
Spain ready to consider giving Catalonia greater fiscal autonomy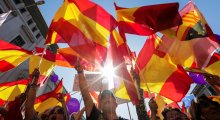 In hopes to soften the crises brought on by the referendum in Catalonia last month that culminated in unilateral declaration of independence (for a moment), Spain is now ready to discuss giving Catalonia greater fiscal autonomy.
End of days coming this weekend, numerologists claim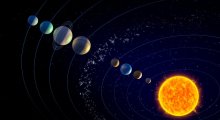 If the news about the upcoming doomsdays would have been true, the world would have ended at least a dozen of times already. But last I checked, we're still here. However, that doesn't mean that the conspiracy theorists couldn't come up with dozens of new dates and the latest "prediction" has been made for this weekend.