Government scientists go rogue, in a good way

Interior Department staffers were ordered to stop using Twitter last week. The order came in after one worker posted something that Trump didn't like - a word about the attendance to his inaugural attendance, which, according to his version (not to his alternative facts - there's no such thing, fyi), the attendance was the biggest ever. The worker also tweeted about how after Trump's inauguration the climate change and civil rights pages disappeared from the official White House website.
Now government emploees from NASA, National Park Service as well as Environmental Protection Agency have created 'unofficial twitter accounts' under the names @RogueNASA, @AltNatParkSer, @ungaggedEPA, to speak out agains Trump's media blackout.
"How sad is it that government employees have to create rogue Twitter accounts just to communicate FACTS to the American public?" @RogueNASA tweeted.
The rogue accounts were created due to fear of getting fired for peaking out and sharing facts. The problem is that if Trump's 'alternative facts' don't fit the facts, then the facts are wrong. Based on experience, and Trump's own words.
---
more in Breaking News
As Business Advisory Councils members quit, Trump says it was his decision to dissolve the councils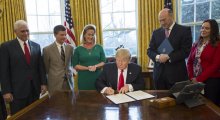 Another day, still the same Trump. As members of Trump's Business Councils quit, both from Manufacturing Council and Strategic and Policy Forum, Trump tweeted: Rather than putting pressure on the businesspeople of the Manufacturing Council & Strategy & Policy Forum, I am ending both. Thank you all!
Manafort's home raided by FBI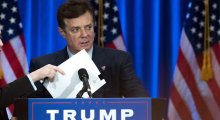 Washington Post reports that on the night of July 26 FBI agents raided the home of Paul Manafort, the former campaign chairman of President Trump.
US to cut nicotine level in cigarettes?
A proposal by the U.S. Food and Drug Administration was unveiled on Friday. The government proposes cutting nicotine level in cigarettes to non-addictive.
California growing eight times as much marijuana than actually consumed?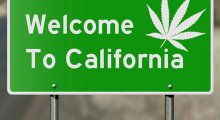 According to a recent revelation by the Los Angeles Times, the marijuana growers in California might be growing eight times more marijuana than people are (legally) consuming.
A group of Republicans ask for a new special counsel to investigate Clinton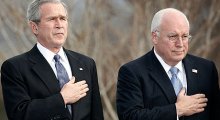 As a group of Republicans wants a separate special counsel to investigate Hillary Clinton and James Comey, maybe Democrats should get back to investigating former president George W. Bush and consider handing him over to ICC.