U.S. Secret Service agent to face disciplinary action over her FB comments

Kerry O'Grady, a senior official with the U.S. Secret Service, maybe be facing disciplinary action for her anti-Trump Facebook posts.
The matter was sent to the Office of the Inspector General, but then sent back to the Secret Service for possible disciplinary action.
During the interview with Washington Examiner Kerry O'Grady regretting the posting, said that "It was an internal struggle for me but as soon as I put it up, I thought it was not the sentiment that I needed to share because I care very deeply about the mission."
So what did she post on her Facebook page?
"
As a public servant for nearly 23 years, I struggle not to violate the Hatch Act. So I keep quiet and skirt the median. To do otherwise can be a criminal offense for those in my position. Despite the fact that I am expected to take a bullet for both sides.
But this world has changed and I have changed. And I would take jail time over a bullet or an endorsement for what I believe to be disaster to this country and the strong and amazing women and minorities who reside here. Hatch Act be damned. I am with Her.
In an interview with the Washington Examiner, O'Grady said she regretted the posting.
O'Grady made the comments back in October when the presidential campaigns were still in full swing.
---
more in Breaking News
Trump about Harley-Davidson: If it moves operations overseas, they will be taxed like never before!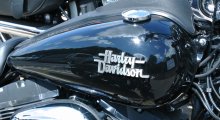 Harley Davidson's CEO Matthew S Levatich announced that the company will be moving part of its operation overseas. Trump's answer is as usually, the one of an eight-year-old bully.
The U.S. and South Korea call off military exercises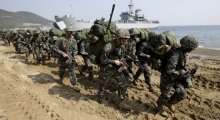 The U.S. and South Korea have indefinitely suspended joint military exercises on the border of North Korea. That's part of the agreement that Trump made in Singapore with the North Korean Leader Kim Jong-un.
Elon Musk to build build high-speed Chicago airport link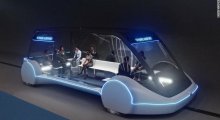 Boring Company, another one of Elon Musk's ventures, is planning to build a high-speed transportation link to the Chicago's airport that will be powered by batteries and gets people to and from the airport three or four times faster (at a speed of up to 150 miles per hour).
Tesla to lay off 3500 workers to eliminate bureaucracy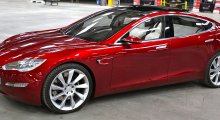 Tesla and Elon Musk have been in the news a lot lately with different stories - from innovation to genius of Musk, from ramblings of Musk to how Tesla can't keep up with their promises. So news about pretty much everything.
When two dictators meet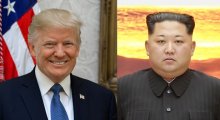 As praised by Fox News, the meeting of two dictators is currently in progress and what do two dictators do when they meet each other? They praise each other with overwhelming compliments.