U.S. Secret Service agent to face disciplinary action over her FB comments

Kerry O'Grady, a senior official with the U.S. Secret Service, maybe be facing disciplinary action for her anti-Trump Facebook posts.
The matter was sent to the Office of the Inspector General, but then sent back to the Secret Service for possible disciplinary action.
During the interview with Washington Examiner Kerry O'Grady regretting the posting, said that "It was an internal struggle for me but as soon as I put it up, I thought it was not the sentiment that I needed to share because I care very deeply about the mission."
So what did she post on her Facebook page?
"
As a public servant for nearly 23 years, I struggle not to violate the Hatch Act. So I keep quiet and skirt the median. To do otherwise can be a criminal offense for those in my position. Despite the fact that I am expected to take a bullet for both sides.
But this world has changed and I have changed. And I would take jail time over a bullet or an endorsement for what I believe to be disaster to this country and the strong and amazing women and minorities who reside here. Hatch Act be damned. I am with Her.
In an interview with the Washington Examiner, O'Grady said she regretted the posting.
O'Grady made the comments back in October when the presidential campaigns were still in full swing.
---
more in Breaking News
Donald Trump Jr. to give up Secret Service protection? Please don't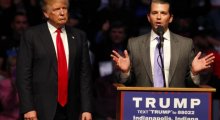 According to New York Times and Washington Post, Donald Trump Jr. wants to give up Secret Service protection due to lack of privacy.
Hollywood stars raise more than $14m for hurricane victims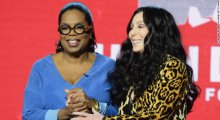 Hollywood stars held a one-hour televised benefit on Tuesday to raise money for hurricane Harvey and Irma victims. By the time the show was over, they had raised $14.5 million for the victims.
Good news for smokers? Moving every half an hour is healthy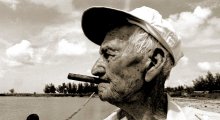 According to a new research, if you're sitting for long periods of time, exercise is not enough to avoid health risks. Instead, regular movement is needed, once every half an hour is perfect. Moving at least every half an hour should be enough to limit the health effects of jobs requiring to sit all day.
Children living near fast food joints more likely to get obese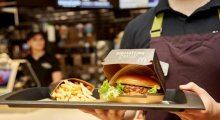 Researchers from the University of the West of England conducted a study tracking the weight of more than 1500 primary school students aged 4-11 to see if the distance to the nearest fast food joint has any effect on children's weight.
Can a computer tell if you're gay?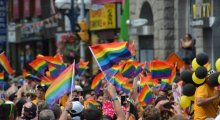 It seems it can, and with up to 91% accuracy, if you were to believe Stanford University researchers Yilun Wang and Michal Kosinski, people who developed an AI that used deep neural networks to extract features from around 35k facial images and classified them by sexual orientation.