U.S. Secret Service agent to face disciplinary action over her FB comments

Kerry O'Grady, a senior official with the U.S. Secret Service, maybe be facing disciplinary action for her anti-Trump Facebook posts.
The matter was sent to the Office of the Inspector General, but then sent back to the Secret Service for possible disciplinary action.
During the interview with Washington Examiner Kerry O'Grady regretting the posting, said that "It was an internal struggle for me but as soon as I put it up, I thought it was not the sentiment that I needed to share because I care very deeply about the mission."
So what did she post on her Facebook page?
"
As a public servant for nearly 23 years, I struggle not to violate the Hatch Act. So I keep quiet and skirt the median. To do otherwise can be a criminal offense for those in my position. Despite the fact that I am expected to take a bullet for both sides.
But this world has changed and I have changed. And I would take jail time over a bullet or an endorsement for what I believe to be disaster to this country and the strong and amazing women and minorities who reside here. Hatch Act be damned. I am with Her.
In an interview with the Washington Examiner, O'Grady said she regretted the posting.
O'Grady made the comments back in October when the presidential campaigns were still in full swing.
---
more in Breaking News
End of days coming this weekend, numerologists claim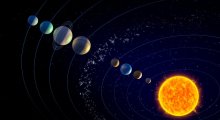 If the news about the upcoming doomsdays would have been true, the world would have ended at least a dozen of times already. But last I checked, we're still here. However, that doesn't mean that the conspiracy theorists couldn't come up with dozens of new dates and the latest "prediction" has been made for this weekend.
Virginia's famous "middle-finger-cyclist" just got fired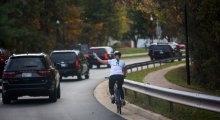 On October 28, Juli Briskman, a Virginia cyclist, was photographed showing her middle finger at Trump's motorcade as it drove past her. Now she's been fired by her company, Akima L.L.C.
Utah nurse gets $500 000 settlement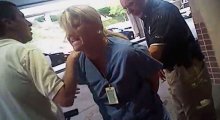 Utah nurse, Alex Wubble, has reached a settlement worth half a million dollars after being forcibly arrested for refusing to let an officer draw blood from an unconscious patient. The incident was videotaped and highly publicized.
71% of Americans believe politics have reached a dangerous low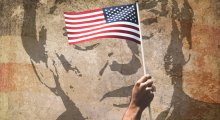 According to a new poll by Washington Post and University of Maryland, 71% of Americans believe politics have reached a dangerous low.
Mueller reportedly obtained the first sealed indictment on Friday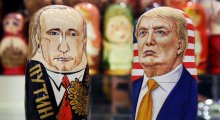 Robert Mueller, the special counsel overseeing the Russia investigation, reportedly filed the first criminal charges on Friday, according to CNN. The charges are part of the inquiry into Russia's interference during the 2016 presidential election.