U.S. Secret Service agent to face disciplinary action over her FB comments

Kerry O'Grady, a senior official with the U.S. Secret Service, maybe be facing disciplinary action for her anti-Trump Facebook posts.
The matter was sent to the Office of the Inspector General, but then sent back to the Secret Service for possible disciplinary action.
During the interview with Washington Examiner Kerry O'Grady regretting the posting, said that "It was an internal struggle for me but as soon as I put it up, I thought it was not the sentiment that I needed to share because I care very deeply about the mission."
So what did she post on her Facebook page?
"
As a public servant for nearly 23 years, I struggle not to violate the Hatch Act. So I keep quiet and skirt the median. To do otherwise can be a criminal offense for those in my position. Despite the fact that I am expected to take a bullet for both sides.
But this world has changed and I have changed. And I would take jail time over a bullet or an endorsement for what I believe to be disaster to this country and the strong and amazing women and minorities who reside here. Hatch Act be damned. I am with Her.
In an interview with the Washington Examiner, O'Grady said she regretted the posting.
O'Grady made the comments back in October when the presidential campaigns were still in full swing.
---
more in Breaking News
Britain marches for second referendum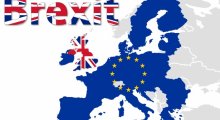 Up to 700 000 protesters marched to London's Parliament Square on Saturday, demanding a new referendum on Brexit and/or to have a say on the final Brexit deal with the EU. While the police was not able to estimate the size of the crowd, it's likely it was up to 700 000.
Another day, another stupid announcement from Trump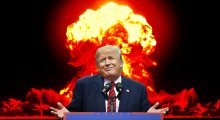 The wannabe president-businessman Trump announced yesterday that he is now pulling out of nuclear arms treaty.
Coca-Cola is looking into weed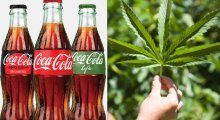 According to a statement from the company, Coca-Cola is considering using the non-psychoactive CBD in some of their beverages.
Woodward vs Trump - is there even a choice?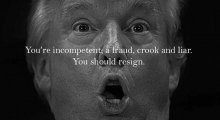 Bob Woodward's book, "Fear: Trump in the White House," that is about the be released September 11, has already started to cause problems for the Trump administration.
California Passes Net Neutrality Bill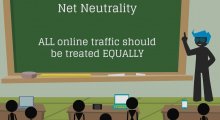 While Net Neutrality laws were repealed on December 14, 2017 in the United States, and took effect on June 11, 2018 (although a U.S. Senate vote to upheld the regulation), California's net neutrality bill has just taken a major victory after the bill, S.B. 822, received a majority of votes in the Senate.