Pope Francis warns about Trump

Pope Francis warned about the rise of populism, a statement that can be easily linked to one man - the newly inaugurated president Trump. Even though he did say that we should not yet judget the newly elected leader becuase it's too early to do so. As many other ordinary people, he said "we'll see what Trump does".
"I don't like to get ahead of myself nor judge people prematurely. We will see how he acts, what he does, and then I will have an opinion," he said.
In the past Pope Francis has said Christians should not give into the temptation to build walls, even in the face of 'hateful and cowardly attacks,' [a reference to global terrorism].
Donald Trump, on the other hand, has called Pope Francis 'disgraceful' and has said Vatican will be attacked by Isis.
---
more in Breaking News
Scientists organize Rally to Stand Up for Science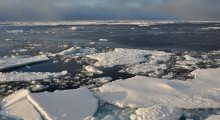 Scientists and their supporters rallied on Copley Square, Boston, on Sunday, as part of the Rally to Stand Up for Science, asking Trump to start believing, or actually to simply accept the reality when it comes to topics such as climate change.
Bill Gates: We have to build an arsenal of new weapons (and they aren't guns)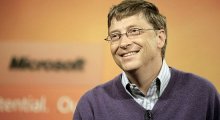 When giving a speech at the Munich Security Conference, Bill Gates said that we have to build an arsenal of new weapons. But contrary to the people, and governments, pushing for big arms buys, he says these weapons should be vaccines, drugs, and diagnostics.
McCain: I hate the press. I hate you, especially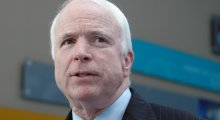 In an interview with NBC host Chuck Todd, McCain said to the host of Meet the Press this - I hate the press. I hate you, especially. But the fact is, we need you. We need a free press. We must have it. It is vital. But...
Maltese government proposes new preposterous new media bill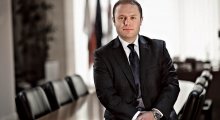 While Joseph Muscat, Prime Minister of Malta, claims the new bill is "guaranteeing press freedom," to most IT law experts the law is attacking the very basis of internet freedom.
Tony Blair to urge Britons to rise up in defence of staying in EU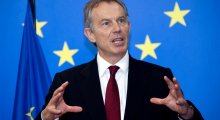 Tony Blair, the former U.K. Prime Minister has announced he will be making a speech today to urge Britons who don't agree with the Brexit plan to rise up and defend what they believe in. He says that a new vote might be warranted.
Women arrested for killing Kim Jong Un's half-brother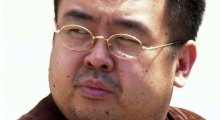 Malaysian police has arrested two women for poisoning the half-brother of Kim Jong Un, North Korean dictator.
Canadian study suggests men are weak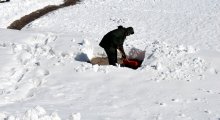 A recent study in Canada revealed that heavy snowfall increases heart attack risk for men. And even without going into details, one can make an educated guess why it might be so, especially considering women aren't affected at all by heavy snowfall.
Oracle files massive lawsuit against Google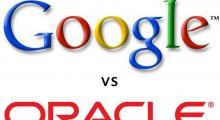 Oracle has been suing Google for different things for ages, mainly it's about Android.
Results of Swedish 6-hour work day experiments are in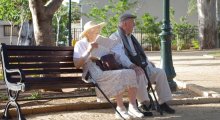 Two years ago Sweden started its experiment offering workers the chance to work only six hours a day on full pay.
Yesterday it was EPA, not it is time to abolish Department of Education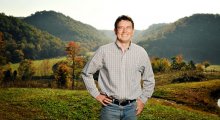 Betsy DeVos was confirmed as President Trumpís secretary of Education. At the same time a bill was introduced by another Republican to abolish her department entirely.