Pope Francis warns about Trump

Pope Francis warned about the rise of populism, a statement that can be easily linked to one man - the newly inaugurated president Trump. Even though he did say that we should not yet judget the newly elected leader becuase it's too early to do so. As many other ordinary people, he said "we'll see what Trump does".
"I don't like to get ahead of myself nor judge people prematurely. We will see how he acts, what he does, and then I will have an opinion," he said.
In the past Pope Francis has said Christians should not give into the temptation to build walls, even in the face of 'hateful and cowardly attacks,' [a reference to global terrorism].
Donald Trump, on the other hand, has called Pope Francis 'disgraceful' and has said Vatican will be attacked by Isis.
---
more in Breaking News
End of days coming this weekend, numerologists claim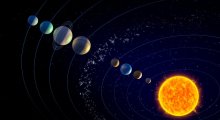 If the news about the upcoming doomsdays would have been true, the world would have ended at least a dozen of times already. But last I checked, we're still here. However, that doesn't mean that the conspiracy theorists couldn't come up with dozens of new dates and the latest "prediction" has been made for this weekend.
Virginia's famous "middle-finger-cyclist" just got fired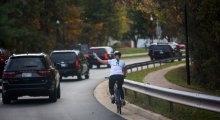 On October 28, Juli Briskman, a Virginia cyclist, was photographed showing her middle finger at Trump's motorcade as it drove past her. Now she's been fired by her company, Akima L.L.C.
Utah nurse gets $500 000 settlement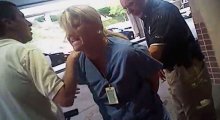 Utah nurse, Alex Wubble, has reached a settlement worth half a million dollars after being forcibly arrested for refusing to let an officer draw blood from an unconscious patient. The incident was videotaped and highly publicized.
71% of Americans believe politics have reached a dangerous low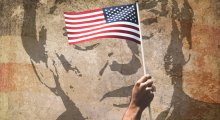 According to a new poll by Washington Post and University of Maryland, 71% of Americans believe politics have reached a dangerous low.
Mueller reportedly obtained the first sealed indictment on Friday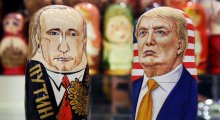 Robert Mueller, the special counsel overseeing the Russia investigation, reportedly filed the first criminal charges on Friday, according to CNN. The charges are part of the inquiry into Russia's interference during the 2016 presidential election.