Pope Francis warns about Trump

Pope Francis warned about the rise of populism, a statement that can be easily linked to one man - the newly inaugurated president Trump. Even though he did say that we should not yet judget the newly elected leader becuase it's too early to do so. As many other ordinary people, he said "we'll see what Trump does".
"I don't like to get ahead of myself nor judge people prematurely. We will see how he acts, what he does, and then I will have an opinion," he said.
In the past Pope Francis has said Christians should not give into the temptation to build walls, even in the face of 'hateful and cowardly attacks,' [a reference to global terrorism].
Donald Trump, on the other hand, has called Pope Francis 'disgraceful' and has said Vatican will be attacked by Isis.
---
more in Breaking News
Trump about Harley-Davidson: If it moves operations overseas, they will be taxed like never before!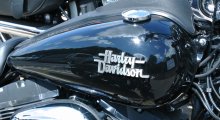 Harley Davidson's CEO Matthew S Levatich announced that the company will be moving part of its operation overseas. Trump's answer is as usually, the one of an eight-year-old bully.
The U.S. and South Korea call off military exercises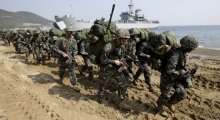 The U.S. and South Korea have indefinitely suspended joint military exercises on the border of North Korea. That's part of the agreement that Trump made in Singapore with the North Korean Leader Kim Jong-un.
Elon Musk to build build high-speed Chicago airport link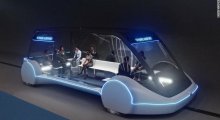 Boring Company, another one of Elon Musk's ventures, is planning to build a high-speed transportation link to the Chicago's airport that will be powered by batteries and gets people to and from the airport three or four times faster (at a speed of up to 150 miles per hour).
Tesla to lay off 3500 workers to eliminate bureaucracy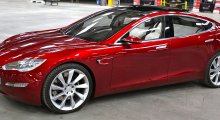 Tesla and Elon Musk have been in the news a lot lately with different stories - from innovation to genius of Musk, from ramblings of Musk to how Tesla can't keep up with their promises. So news about pretty much everything.
When two dictators meet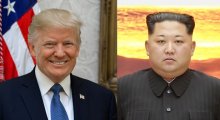 As praised by Fox News, the meeting of two dictators is currently in progress and what do two dictators do when they meet each other? They praise each other with overwhelming compliments.