Trump attacks media; claims his inauguration crowd was big

During his first day in office Trump decided to bash the media for deliberately underreporting the size of his inauguration crowd. According to him it was way, way bigger than reported. Based on Trump facts there were around 1.5 million people at his inauguration, the Trump claim that photographs can easily dissaprove.
Trump claims that the photographs with empty fields that much of the news media used, were not correct, and in fact, the crowds were huge. He said that he thinks the media is going to pay a big price [for saying he is wrong].
Sean Spicer, the current White House Press Secretary and Communications Director for President Donald Trump, claimed that Trump had drawn the largest audience to ever witness an inauguration. Ever. And that the photographs of the crowds were deliberately framed to minimize the Trump effect. Which is big. Of course.
Not Trump nor his Press secretary have showed any proof of their claims. But that doesn't matter, because according to Trump journalists are "among the most dishonest human beings on earth."
---
more in Breaking News
As Business Advisory Councils members quit, Trump says it was his decision to dissolve the councils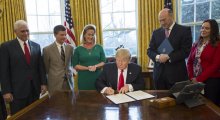 Another day, still the same Trump. As members of Trump's Business Councils quit, both from Manufacturing Council and Strategic and Policy Forum, Trump tweeted: Rather than putting pressure on the businesspeople of the Manufacturing Council & Strategy & Policy Forum, I am ending both. Thank you all!
Manafort's home raided by FBI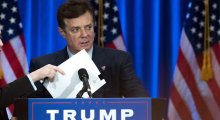 Washington Post reports that on the night of July 26 FBI agents raided the home of Paul Manafort, the former campaign chairman of President Trump.
US to cut nicotine level in cigarettes?
A proposal by the U.S. Food and Drug Administration was unveiled on Friday. The government proposes cutting nicotine level in cigarettes to non-addictive.
California growing eight times as much marijuana than actually consumed?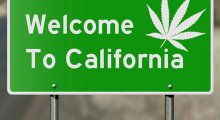 According to a recent revelation by the Los Angeles Times, the marijuana growers in California might be growing eight times more marijuana than people are (legally) consuming.
A group of Republicans ask for a new special counsel to investigate Clinton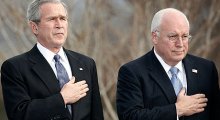 As a group of Republicans wants a separate special counsel to investigate Hillary Clinton and James Comey, maybe Democrats should get back to investigating former president George W. Bush and consider handing him over to ICC.