Women's marches attract more than one million people

On Jan 21, 2017, people across the world rallied at women's marches. The biggest one being in Washington, the capital on the Unites States, after Donald Trump's first steps as a president.
According to city officials, the rally in Washington attracted roughly half a million people who were chanting "Welcome to your first day, we will not go away!".
The marches took place accross the US - people were out in Washington, Los Angeles, Chicago, Philadelphia, New York, among other cities. And also in other countries like London, Sydney, Berlin, Paris, Prague, and even Mexico City.
While Trump's inaguration wasn't the specific reason for the march, it had a big part in it. The main idea behind the march was to support women's rights as well as civil rights.
---
more in Breaking News
End of days coming this weekend, numerologists claim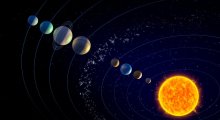 If the news about the upcoming doomsdays would have been true, the world would have ended at least a dozen of times already. But last I checked, we're still here. However, that doesn't mean that the conspiracy theorists couldn't come up with dozens of new dates and the latest "prediction" has been made for this weekend.
Virginia's famous "middle-finger-cyclist" just got fired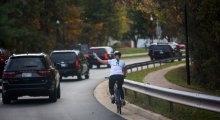 On October 28, Juli Briskman, a Virginia cyclist, was photographed showing her middle finger at Trump's motorcade as it drove past her. Now she's been fired by her company, Akima L.L.C.
Utah nurse gets $500 000 settlement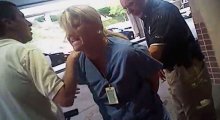 Utah nurse, Alex Wubble, has reached a settlement worth half a million dollars after being forcibly arrested for refusing to let an officer draw blood from an unconscious patient. The incident was videotaped and highly publicized.
71% of Americans believe politics have reached a dangerous low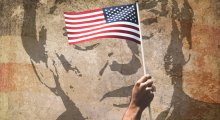 According to a new poll by Washington Post and University of Maryland, 71% of Americans believe politics have reached a dangerous low.
Mueller reportedly obtained the first sealed indictment on Friday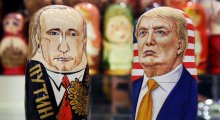 Robert Mueller, the special counsel overseeing the Russia investigation, reportedly filed the first criminal charges on Friday, according to CNN. The charges are part of the inquiry into Russia's interference during the 2016 presidential election.