D.B.Cooper case solved?

D.B.Cooper's case has been of interest to the world for decades now. During the 45 years since the Skyjacker got away, there have been hundreds, if not thousands of good suspects, but so far noone has been convicted of the robbery. Even moreso, for a long time many people involved with the case believed the robber D.B.Cooper or Dan Cooper (as was the real name on his passport) to have died during the jump. Yet, no evidence of that has been ever found.
Years after the robbery some $6000 of the stolen cash was found on a beach, but that was some 30 miles from the probable skydiving site. And many investigators believed this could have been planted there to be found.
Now a group called Citizens Sleuths, based on a evidence of a cheap clip-on tie, have come out with a theory that D.B.Cooper may have been an engineer working at a plant supplying metal to the aerospace industry. So what about the tie? The group claims that exotic metal particles (cerium, strontium sulfide and pure titanium) were discovered on his tie. And this, according to Citizens Sleuths, means that D.B.Cooper had to have worked at a plant that used titanium, or very minimum had access to it. And this (potential) fact reduces the number of potential suspects noticeably.
For the group, the main question is whether the tie found on his plane seat actually belonged to him.
D.B.Cooper was a man who hijacked a Boeing 727 aircraft during flight from Portland, Oregon to Seattle, Washington, on November 24, 1971. After extorting a $200,000 ransom he parachuted to an uncertain fate.
---
more in Breaking News
Coca-Cola is looking into weed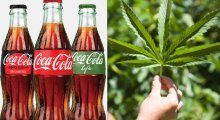 According to a statement from the company, Coca-Cola is considering using the non-psychoactive CBD in some of their beverages.
Woodward vs Trump - is there even a choice?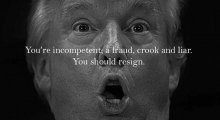 Bob Woodward's book, "Fear: Trump in the White House," that is about the be released September 11, has already started to cause problems for the Trump administration.
California Passes Net Neutrality Bill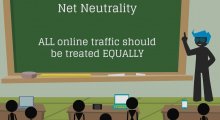 While Net Neutrality laws were repealed on December 14, 2017 in the United States, and took effect on June 11, 2018 (although a U.S. Senate vote to upheld the regulation), California's net neutrality bill has just taken a major victory after the bill, S.B. 822, received a majority of votes in the Senate.
The end of Superdelegates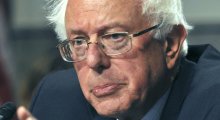 On Saturday a decision was made to significantly reduce the power of superdelegates. The vote at The Democratic National Committee was pushed by Bernie Sanders and DNC Chairman Tom Perez.
A retired Navy admiral asks Trump to revoke his security clearance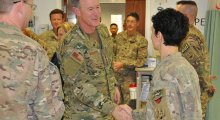 William H. McRaven, a retired Navy admiral, has asked Trump to revoke his security clearance. The admiral who also oversaw the raid back in 2011 that killed Osama bin Laden, asked that in solidarity with former CIA director James Brennan whose security clearance was revoked Wednesday.