D.B.Cooper case solved?

D.B.Cooper's case has been of interest to the world for decades now. During the 45 years since the Skyjacker got away, there have been hundreds, if not thousands of good suspects, but so far noone has been convicted of the robbery. Even moreso, for a long time many people involved with the case believed the robber D.B.Cooper or Dan Cooper (as was the real name on his passport) to have died during the jump. Yet, no evidence of that has been ever found.
Years after the robbery some $6000 of the stolen cash was found on a beach, but that was some 30 miles from the probable skydiving site. And many investigators believed this could have been planted there to be found.
Now a group called Citizens Sleuths, based on a evidence of a cheap clip-on tie, have come out with a theory that D.B.Cooper may have been an engineer working at a plant supplying metal to the aerospace industry. So what about the tie? The group claims that exotic metal particles (cerium, strontium sulfide and pure titanium) were discovered on his tie. And this, according to Citizens Sleuths, means that D.B.Cooper had to have worked at a plant that used titanium, or very minimum had access to it. And this (potential) fact reduces the number of potential suspects noticeably.
For the group, the main question is whether the tie found on his plane seat actually belonged to him.
D.B.Cooper was a man who hijacked a Boeing 727 aircraft during flight from Portland, Oregon to Seattle, Washington, on November 24, 1971. After extorting a $200,000 ransom he parachuted to an uncertain fate.
---
more in Breaking News
Trump wants Washington Post reporter fired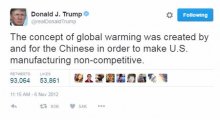 Trump called for a Washington Post reporter to be fired for a (almost) misleading tweet which the reporter deleted just 20 minutes later.
Musk's mega-battery activated, in 60 days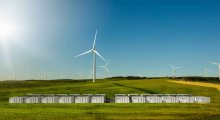 In September Musk made a bet on Twitter, saying that he can solve the power problem in South Australia in 100 days, or it will be built free of charge. The countdown to 100 days started on September 30. Now, after just 60 days, the project has been completed.
Another whackjob set to prove the earth is flat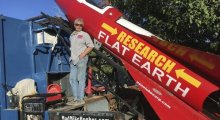 The number of people who haven't heard about the theory that the earth is flat is decreasing every day, since the controversial topic has been in the news quite a bit lately. Around two months ago...
Spain ready to consider giving Catalonia greater fiscal autonomy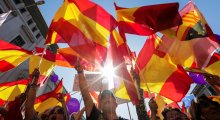 In hopes to soften the crises brought on by the referendum in Catalonia last month that culminated in unilateral declaration of independence (for a moment), Spain is now ready to discuss giving Catalonia greater fiscal autonomy.
End of days coming this weekend, numerologists claim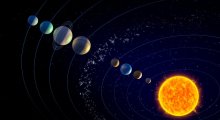 If the news about the upcoming doomsdays would have been true, the world would have ended at least a dozen of times already. But last I checked, we're still here. However, that doesn't mean that the conspiracy theorists couldn't come up with dozens of new dates and the latest "prediction" has been made for this weekend.