D.B.Cooper case solved?

D.B.Cooper's case has been of interest to the world for decades now. During the 45 years since the Skyjacker got away, there have been hundreds, if not thousands of good suspects, but so far noone has been convicted of the robbery. Even moreso, for a long time many people involved with the case believed the robber D.B.Cooper or Dan Cooper (as was the real name on his passport) to have died during the jump. Yet, no evidence of that has been ever found.
Years after the robbery some $6000 of the stolen cash was found on a beach, but that was some 30 miles from the probable skydiving site. And many investigators believed this could have been planted there to be found.
Now a group called Citizens Sleuths, based on a evidence of a cheap clip-on tie, have come out with a theory that D.B.Cooper may have been an engineer working at a plant supplying metal to the aerospace industry. So what about the tie? The group claims that exotic metal particles (cerium, strontium sulfide and pure titanium) were discovered on his tie. And this, according to Citizens Sleuths, means that D.B.Cooper had to have worked at a plant that used titanium, or very minimum had access to it. And this (potential) fact reduces the number of potential suspects noticeably.
For the group, the main question is whether the tie found on his plane seat actually belonged to him.
D.B.Cooper was a man who hijacked a Boeing 727 aircraft during flight from Portland, Oregon to Seattle, Washington, on November 24, 1971. After extorting a $200,000 ransom he parachuted to an uncertain fate.
---
more in Breaking News
Sarkozy in custody in campaign funding probe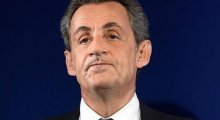 According to Reuters, Nicolas Sarkozy, the former French President, has been taken to police custody and is being questioned about Libyan funding for his 2007 election campaign.
French baker fined EUR 3,000 for being open every day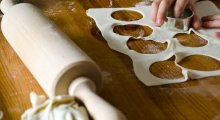 And then there's this. A French baker has been fined EUR 3,000 for being open seven days a week, breaking a local decree banning bakeries from doing that.
Stephen Hawking, the last smart man on earth, dies at the age of 76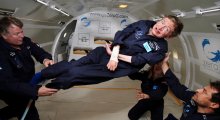 Stephen Hawking, world renowned British physicist, and possibly the smartest man on earth, died at the age of 76 early hours of Wednesday morning.
Stormy Daniels offers to pay back $130,000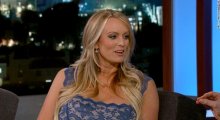 Stormy Daniels, the adult film star who allegedly had an affair with Trump, has offered to pay back the $130,000 she was paid to keep her silent about his involvement with Trump.
Walmart to stop selling guns...well, actually no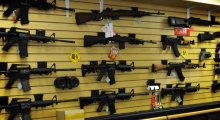 Walmart has just announced that they will stop selling high-powered rifles in United States. The news obviously comes after the recent school shooting.