D.B.Cooper case solved?

D.B.Cooper's case has been of interest to the world for decades now. During the 45 years since the Skyjacker got away, there have been hundreds, if not thousands of good suspects, but so far noone has been convicted of the robbery. Even moreso, for a long time many people involved with the case believed the robber D.B.Cooper or Dan Cooper (as was the real name on his passport) to have died during the jump. Yet, no evidence of that has been ever found.
Years after the robbery some $6000 of the stolen cash was found on a beach, but that was some 30 miles from the probable skydiving site. And many investigators believed this could have been planted there to be found.
Now a group called Citizens Sleuths, based on a evidence of a cheap clip-on tie, have come out with a theory that D.B.Cooper may have been an engineer working at a plant supplying metal to the aerospace industry. So what about the tie? The group claims that exotic metal particles (cerium, strontium sulfide and pure titanium) were discovered on his tie. And this, according to Citizens Sleuths, means that D.B.Cooper had to have worked at a plant that used titanium, or very minimum had access to it. And this (potential) fact reduces the number of potential suspects noticeably.
For the group, the main question is whether the tie found on his plane seat actually belonged to him.
D.B.Cooper was a man who hijacked a Boeing 727 aircraft during flight from Portland, Oregon to Seattle, Washington, on November 24, 1971. After extorting a $200,000 ransom he parachuted to an uncertain fate.
---
more in Breaking News
As Business Advisory Councils members quit, Trump says it was his decision to dissolve the councils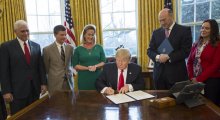 Another day, still the same Trump. As members of Trump's Business Councils quit, both from Manufacturing Council and Strategic and Policy Forum, Trump tweeted: Rather than putting pressure on the businesspeople of the Manufacturing Council & Strategy & Policy Forum, I am ending both. Thank you all!
Manafort's home raided by FBI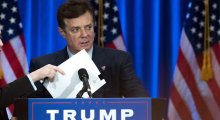 Washington Post reports that on the night of July 26 FBI agents raided the home of Paul Manafort, the former campaign chairman of President Trump.
US to cut nicotine level in cigarettes?
A proposal by the U.S. Food and Drug Administration was unveiled on Friday. The government proposes cutting nicotine level in cigarettes to non-addictive.
California growing eight times as much marijuana than actually consumed?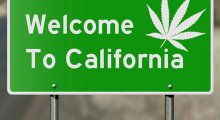 According to a recent revelation by the Los Angeles Times, the marijuana growers in California might be growing eight times more marijuana than people are (legally) consuming.
A group of Republicans ask for a new special counsel to investigate Clinton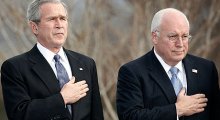 As a group of Republicans wants a separate special counsel to investigate Hillary Clinton and James Comey, maybe Democrats should get back to investigating former president George W. Bush and consider handing him over to ICC.