Mark Zuckerberg wore a suit on Tuesday

Mark Zuckerberg, known for his mainly casual attire, wore a suit yesterday. He shocked the public when we attended court to defend Oculus in court.
Instead of his usual gray t-shirt, the Facebook CEO had a jacket and even a tie to prove in court that his technology in Oculus wasn't stolen, as accused by ZeniMax Media.
The case involves John Carmack, a guy Oculus hired from ZeniMax, who worked there as the company's chief technology officer in 2013. The lawsuit was filed in early 2014 for stealing intellectual property.
Carmack has denied using his work at ZeniMax to build Oculus. Same goes for Zuckerberg, who said "I'm here because I believe the claims are false, and it's important to testify to that. The idea that Oculus products are based on someone else's technology is just wrong."
---
more in Breaking News
Coca-Cola is looking into weed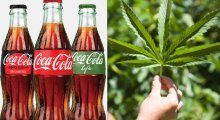 According to a statement from the company, Coca-Cola is considering using the non-psychoactive CBD in some of their beverages.
Woodward vs Trump - is there even a choice?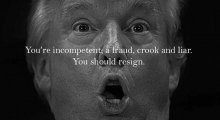 Bob Woodward's book, "Fear: Trump in the White House," that is about the be released September 11, has already started to cause problems for the Trump administration.
California Passes Net Neutrality Bill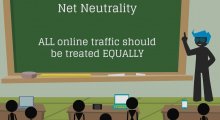 While Net Neutrality laws were repealed on December 14, 2017 in the United States, and took effect on June 11, 2018 (although a U.S. Senate vote to upheld the regulation), California's net neutrality bill has just taken a major victory after the bill, S.B. 822, received a majority of votes in the Senate.
The end of Superdelegates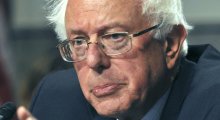 On Saturday a decision was made to significantly reduce the power of superdelegates. The vote at The Democratic National Committee was pushed by Bernie Sanders and DNC Chairman Tom Perez.
A retired Navy admiral asks Trump to revoke his security clearance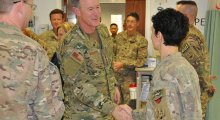 William H. McRaven, a retired Navy admiral, has asked Trump to revoke his security clearance. The admiral who also oversaw the raid back in 2011 that killed Osama bin Laden, asked that in solidarity with former CIA director James Brennan whose security clearance was revoked Wednesday.