Mark Zuckerberg wore a suit on Tuesday

Mark Zuckerberg, known for his mainly casual attire, wore a suit yesterday. He shocked the public when we attended court to defend Oculus in court.
Instead of his usual gray t-shirt, the Facebook CEO had a jacket and even a tie to prove in court that his technology in Oculus wasn't stolen, as accused by ZeniMax Media.
The case involves John Carmack, a guy Oculus hired from ZeniMax, who worked there as the company's chief technology officer in 2013. The lawsuit was filed in early 2014 for stealing intellectual property.
Carmack has denied using his work at ZeniMax to build Oculus. Same goes for Zuckerberg, who said "I'm here because I believe the claims are false, and it's important to testify to that. The idea that Oculus products are based on someone else's technology is just wrong."
---
more in Breaking News
As Business Advisory Councils members quit, Trump says it was his decision to dissolve the councils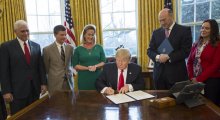 Another day, still the same Trump. As members of Trump's Business Councils quit, both from Manufacturing Council and Strategic and Policy Forum, Trump tweeted: Rather than putting pressure on the businesspeople of the Manufacturing Council & Strategy & Policy Forum, I am ending both. Thank you all!
Manafort's home raided by FBI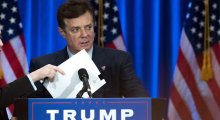 Washington Post reports that on the night of July 26 FBI agents raided the home of Paul Manafort, the former campaign chairman of President Trump.
US to cut nicotine level in cigarettes?
A proposal by the U.S. Food and Drug Administration was unveiled on Friday. The government proposes cutting nicotine level in cigarettes to non-addictive.
California growing eight times as much marijuana than actually consumed?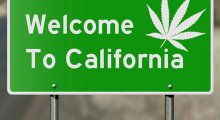 According to a recent revelation by the Los Angeles Times, the marijuana growers in California might be growing eight times more marijuana than people are (legally) consuming.
A group of Republicans ask for a new special counsel to investigate Clinton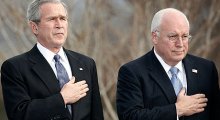 As a group of Republicans wants a separate special counsel to investigate Hillary Clinton and James Comey, maybe Democrats should get back to investigating former president George W. Bush and consider handing him over to ICC.