Leona Lewis outsells Spice Girls four to one on day one
Leona Lewis has ousted the Spice Girls by outselling them four to one on the first day of their album's chart battle.
The X Factor winner, whose copies of the album Spirit, are flying off the shelves across the UK, has been estimated to sell around 100,000 copies by Nov 19.
Lewis who is outselling the rest of the top 10 combined, at HMV stores, is said to be capable of shifting around 350,000 copies by the end of the week.
The sale would put her within touching distance of the record for a UK debut.
The Spice Girls are managing just a quarter of that figure with their Greatest Hits.
The record is currently held by the Arctic Monkeys, who had sold 363,735 copies of their album, Whatever People Say I Am, That's What I'm Not.
Lewis, 22, winner of last year's X Factor, is already celebrating after her single, Bleeding Love, became the biggest selling song of the year on Sunday. It has sold 111,978 copies over the last seven days.
"Leona's success is all the more remarkable as this is a huge week for Christmas releases, with heavyweight albums from the likes of the Spice Girls, Led Zeppelin and Celine Dion," the Daily Snack quoted HMV's Gennaro Castaldo, as saying.
"There has been a growing feeling over the past few weeks that this album would be huge, particularly following the success of Bleeding Love and the impact of Leona's appearance on X Factor. But, if anything, Spirit may even go on to exceed these high expectations.
"Who could have predicted Leona would have come back from her year away in such dramatic style - that's' some superstar makeover she's been through!" he added.
---
more in Breaking News
Survey: Most Americans support legalized abortion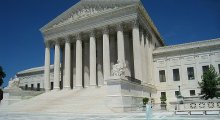 While the issue of abortion still seems to be sort of taboo in the United States of 45, according to Pew Research Center 57% of Americans are supportive of legal abortion.
Chelsea Manning to run for U.S. Senate in Maryland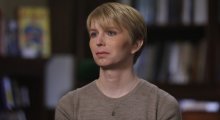 Chelsea Manning has filed her candidacy to run for U.S. Senate in Maryland, challenging Sen. Benjamin L. Cardin in this year's election. She'll be running as a democrat.
Farage suggests a second Brexit referendum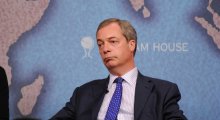 Nigel Farage suggested yesterday that a second EU referendum should be held, should the parliament reject the current Brexit deal negotiated with the EU. His call comes as a surprise to many, considering he has always been pro-Brexit, and actually still is.
Trump grumpy about Obama deal that was actually made by Bush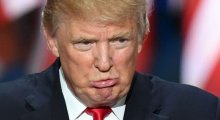 Trump has just just cancelled his trip to London to open the new billion dollar embassy. It would have been his first official trip to UK as a president. He said that Obama Administration had sold the best located embassy for nothing to build a new one which is located in a worse place.
Disgraced Sheriff Joe Arpaio shows his true EQ/IQ once again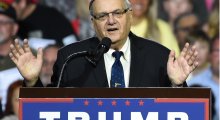 Just as you thought it might be over, another person brings up the topic of Obama's birth certificate. Thank you for that, formerly known as disgraced sheriff Joe Arpaio, now the Senate candidate.