Leona Lewis outsells Spice Girls four to one on day one
Leona Lewis has ousted the Spice Girls by outselling them four to one on the first day of their album's chart battle.
The X Factor winner, whose copies of the album Spirit, are flying off the shelves across the UK, has been estimated to sell around 100,000 copies by Nov 19.
Lewis who is outselling the rest of the top 10 combined, at HMV stores, is said to be capable of shifting around 350,000 copies by the end of the week.
The sale would put her within touching distance of the record for a UK debut.
The Spice Girls are managing just a quarter of that figure with their Greatest Hits.
The record is currently held by the Arctic Monkeys, who had sold 363,735 copies of their album, Whatever People Say I Am, That's What I'm Not.
Lewis, 22, winner of last year's X Factor, is already celebrating after her single, Bleeding Love, became the biggest selling song of the year on Sunday. It has sold 111,978 copies over the last seven days.
"Leona's success is all the more remarkable as this is a huge week for Christmas releases, with heavyweight albums from the likes of the Spice Girls, Led Zeppelin and Celine Dion," the Daily Snack quoted HMV's Gennaro Castaldo, as saying.
"There has been a growing feeling over the past few weeks that this album would be huge, particularly following the success of Bleeding Love and the impact of Leona's appearance on X Factor. But, if anything, Spirit may even go on to exceed these high expectations.
"Who could have predicted Leona would have come back from her year away in such dramatic style - that's' some superstar makeover she's been through!" he added.
---
more in Breaking News
Southwest Airlines Flight 1380 passengers receive $5000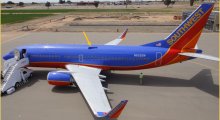 Southwest Airlines Flight 1380 passengers, or at least some of them, have received a check for $5000 after experiencing an engine failure that ended with emergency landing in Philadelphia.
Karen McDougal, Trump's playbunny, free to tell her story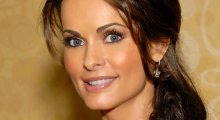 The former Playboy Playmate Karen McDougal who allegedly had an affair with Trump but had a contract which did not allow to speak up about the affair, is now free to tell her story after she reached a settlement with AMI (American Media Inc.).
Nibiru is on it's way to Earth again, doomsayers say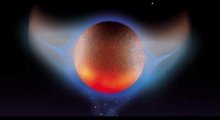 The end of days has been predicted for decades now, with one of the most famous date behind was Dec 21, 2012, when Nibiru, or Planet X, was supposed to hit Earth.
Trump's climate change denying EPA rolls back Obama era car emissions standards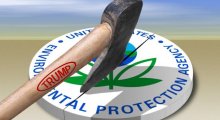 Scott Pruit, the Administrator of Environmental Protection Agency (EPA), announced yesterday that he will be revoking Obama-era car emission standards. Standards set by Obama administration would have required cars and light trucks in the United States to average more than 50 miles per gallon by 2025.
Fake weed, Synthetic cannabinoids, kill two in Illinois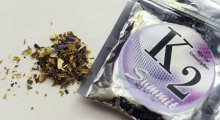 Synthetic cannabinoids have been tied to at least 2 deaths among the 56 cases of severe bleeding in central Illinois. The users of the drug, often also referred to as fake week, K2, or Spice, were hospitalized due to coughing up of blood, bloody nose, blood in urin, and bleeding gums among other symptoms.