Leona Lewis outsells Spice Girls four to one on day one
Leona Lewis has ousted the Spice Girls by outselling them four to one on the first day of their album's chart battle.
The X Factor winner, whose copies of the album Spirit, are flying off the shelves across the UK, has been estimated to sell around 100,000 copies by Nov 19.
Lewis who is outselling the rest of the top 10 combined, at HMV stores, is said to be capable of shifting around 350,000 copies by the end of the week.
The sale would put her within touching distance of the record for a UK debut.
The Spice Girls are managing just a quarter of that figure with their Greatest Hits.
The record is currently held by the Arctic Monkeys, who had sold 363,735 copies of their album, Whatever People Say I Am, That's What I'm Not.
Lewis, 22, winner of last year's X Factor, is already celebrating after her single, Bleeding Love, became the biggest selling song of the year on Sunday. It has sold 111,978 copies over the last seven days.
"Leona's success is all the more remarkable as this is a huge week for Christmas releases, with heavyweight albums from the likes of the Spice Girls, Led Zeppelin and Celine Dion," the Daily Snack quoted HMV's Gennaro Castaldo, as saying.
"There has been a growing feeling over the past few weeks that this album would be huge, particularly following the success of Bleeding Love and the impact of Leona's appearance on X Factor. But, if anything, Spirit may even go on to exceed these high expectations.
"Who could have predicted Leona would have come back from her year away in such dramatic style - that's' some superstar makeover she's been through!" he added.
---
more in Breaking News
Trump about Harley-Davidson: If it moves operations overseas, they will be taxed like never before!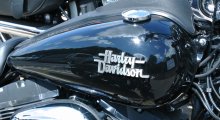 Harley Davidson's CEO Matthew S Levatich announced that the company will be moving part of its operation overseas. Trump's answer is as usually, the one of an eight-year-old bully.
The U.S. and South Korea call off military exercises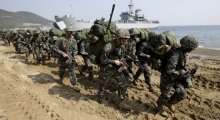 The U.S. and South Korea have indefinitely suspended joint military exercises on the border of North Korea. That's part of the agreement that Trump made in Singapore with the North Korean Leader Kim Jong-un.
Elon Musk to build build high-speed Chicago airport link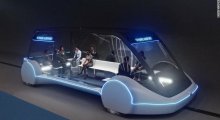 Boring Company, another one of Elon Musk's ventures, is planning to build a high-speed transportation link to the Chicago's airport that will be powered by batteries and gets people to and from the airport three or four times faster (at a speed of up to 150 miles per hour).
Tesla to lay off 3500 workers to eliminate bureaucracy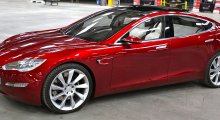 Tesla and Elon Musk have been in the news a lot lately with different stories - from innovation to genius of Musk, from ramblings of Musk to how Tesla can't keep up with their promises. So news about pretty much everything.
When two dictators meet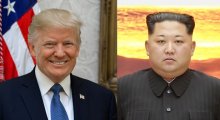 As praised by Fox News, the meeting of two dictators is currently in progress and what do two dictators do when they meet each other? They praise each other with overwhelming compliments.