Iraq Dam Disaster Imminent!
Some 500,000 people lives are at risk from the real prospect of Iraq's largest dam collapsing at any time. The Mosul dam is just 50kms or 30 miles from the city of Mosul and if the dam breaks a wave as high as 20 metres or 70ft could swamp the city and cause flooding as far away as Baghdad. US military have already order all their equipment and personnel out of the immediate area.

The dam is a product of the Hussein era when it was built on water soluble gypsum, resulting on erosion. But the crisis is also typical of failed reconstruction in Iraq with accusations that the $27 million spent on trying to secure the dam being mismanaged and riddled with fraud. Despite all efforts on a round the clock basis new fissures are opening all the time. The Iraqi government denies the crisis and has kept the situation hushed up to avoid panic in the population
---
more in Breaking News
Karen McDougal, Trump's playbunny, free to tell her story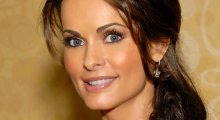 The former Playboy Playmate Karen McDougal who allegedly had an affair with Trump but had a contract which did not allow to speak up about the affair, is now free to tell her story after she reached a settlement with AMI (American Media Inc.).
Nibiru is on it's way to Earth again, doomsayers say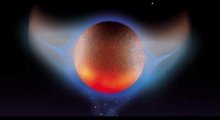 The end of days has been predicted for decades now, with one of the most famous date behind was Dec 21, 2012, when Nibiru, or Planet X, was supposed to hit Earth.
Trump's climate change denying EPA rolls back Obama era car emissions standards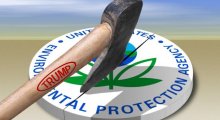 Scott Pruit, the Administrator of Environmental Protection Agency (EPA), announced yesterday that he will be revoking Obama-era car emission standards. Standards set by Obama administration would have required cars and light trucks in the United States to average more than 50 miles per gallon by 2025.
Fake weed, Synthetic cannabinoids, kill two in Illinois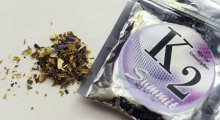 Synthetic cannabinoids have been tied to at least 2 deaths among the 56 cases of severe bleeding in central Illinois. The users of the drug, often also referred to as fake week, K2, or Spice, were hospitalized due to coughing up of blood, bloody nose, blood in urin, and bleeding gums among other symptoms.
School district in Pennsylvania arms students with rocks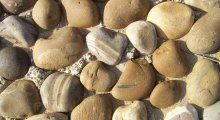 CNN reports that the Blue Mountain School District in Schuylkill County has placed buckets of river stones in all class rooms to help students protect themselves against school shooters.