Iraq Dam Disaster Imminent!
Some 500,000 people lives are at risk from the real prospect of Iraq's largest dam collapsing at any time. The Mosul dam is just 50kms or 30 miles from the city of Mosul and if the dam breaks a wave as high as 20 metres or 70ft could swamp the city and cause flooding as far away as Baghdad. US military have already order all their equipment and personnel out of the immediate area.

The dam is a product of the Hussein era when it was built on water soluble gypsum, resulting on erosion. But the crisis is also typical of failed reconstruction in Iraq with accusations that the $27 million spent on trying to secure the dam being mismanaged and riddled with fraud. Despite all efforts on a round the clock basis new fissures are opening all the time. The Iraqi government denies the crisis and has kept the situation hushed up to avoid panic in the population
---
more in Breaking News
Chelsea Manning to run for U.S. Senate in Maryland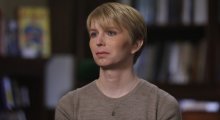 Chelsea Manning has filed her candidacy to run for U.S. Senate in Maryland, challenging Sen. Benjamin L. Cardin in this year's election. She'll be running as a democrat.
Farage suggests a second Brexit referendum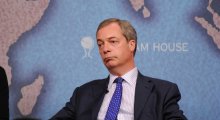 Nigel Farage suggested yesterday that a second EU referendum should be held, should the parliament reject the current Brexit deal negotiated with the EU. His call comes as a surprise to many, considering he has always been pro-Brexit, and actually still is.
Trump grumpy about Obama deal that was actually made by Bush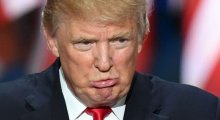 Trump has just just cancelled his trip to London to open the new billion dollar embassy. It would have been his first official trip to UK as a president. He said that Obama Administration had sold the best located embassy for nothing to build a new one which is located in a worse place.
Disgraced Sheriff Joe Arpaio shows his true EQ/IQ once again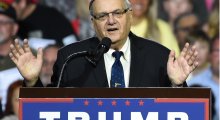 Just as you thought it might be over, another person brings up the topic of Obama's birth certificate. Thank you for that, formerly known as disgraced sheriff Joe Arpaio, now the Senate candidate.
US firm to launch "no find, no fee" search for MH370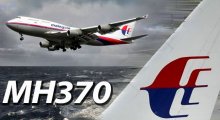 A private tech company Ocean Infinity has just landed a contract with the Malaysian government to search for the flight MH370 that went missing in March 2014. The contract is "no-find, no-fee" which means that if the company is unable to find the plane, they won't get paid.