Iraq Dam Disaster Imminent!
Some 500,000 people lives are at risk from the real prospect of Iraq's largest dam collapsing at any time. The Mosul dam is just 50kms or 30 miles from the city of Mosul and if the dam breaks a wave as high as 20 metres or 70ft could swamp the city and cause flooding as far away as Baghdad. US military have already order all their equipment and personnel out of the immediate area.

The dam is a product of the Hussein era when it was built on water soluble gypsum, resulting on erosion. But the crisis is also typical of failed reconstruction in Iraq with accusations that the $27 million spent on trying to secure the dam being mismanaged and riddled with fraud. Despite all efforts on a round the clock basis new fissures are opening all the time. The Iraqi government denies the crisis and has kept the situation hushed up to avoid panic in the population
---
more in Breaking News
Trump about Harley-Davidson: If it moves operations overseas, they will be taxed like never before!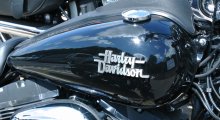 Harley Davidson's CEO Matthew S Levatich announced that the company will be moving part of its operation overseas. Trump's answer is as usually, the one of an eight-year-old bully.
The U.S. and South Korea call off military exercises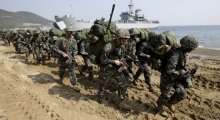 The U.S. and South Korea have indefinitely suspended joint military exercises on the border of North Korea. That's part of the agreement that Trump made in Singapore with the North Korean Leader Kim Jong-un.
Elon Musk to build build high-speed Chicago airport link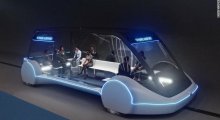 Boring Company, another one of Elon Musk's ventures, is planning to build a high-speed transportation link to the Chicago's airport that will be powered by batteries and gets people to and from the airport three or four times faster (at a speed of up to 150 miles per hour).
Tesla to lay off 3500 workers to eliminate bureaucracy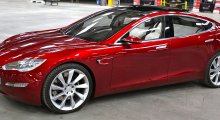 Tesla and Elon Musk have been in the news a lot lately with different stories - from innovation to genius of Musk, from ramblings of Musk to how Tesla can't keep up with their promises. So news about pretty much everything.
When two dictators meet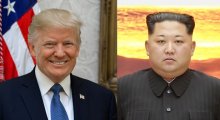 As praised by Fox News, the meeting of two dictators is currently in progress and what do two dictators do when they meet each other? They praise each other with overwhelming compliments.