Iranian Fundamentalism and Anarchy threaten Southern Iraq
Southern Shiite tribal leaders have come out against the local Shiite militias. They are complaining of a reign of fear pervading the South, where only Islamic music is allowed , Western haircuts are banned and women are increasingly forced to wear strict Islamic dress code. The influence of the most extreme elements of Iran is visible everywhere. In effect the US has been too overstretched and the British too small and effective to do anything about these developments.
Out of the pages of the mainstream press, Shiite Southern Iraq has been plagued by on going violence between rival Shiite militias, most notably between the Mehdi Army and the Badra Brigades of the SIIC (Supreme Iraqi Islamic Council). The SCIIC controls much of the police and the Mehdi army has fought fierce battles with them. Behind this are two factors ; one the desire to control the South's rich oil reserves and two, to impose an Iranian fundamentalist regime in the South.
Both the Medi Army and SIIC are fundamentalist and in the regions which they control, which is most of the south, a strict form of fundamentalism is being imposed and recently they held talks on reconciliation. This is provoking local tribal chiefs to threaten to take up arms against the militias, in what is a bizarre reflection of the situation in areas of Sunni domination where tribes are fighting Al Qaeda and other fundamentalist Sunni groups. Any such move could result in a bloodbath and contribute to the anarchy throughout the country.
---
more in Breaking News
Karen McDougal, Trump's playbunny, free to tell her story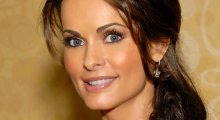 The former Playboy Playmate Karen McDougal who allegedly had an affair with Trump but had a contract which did not allow to speak up about the affair, is now free to tell her story after she reached a settlement with AMI (American Media Inc.).
Nibiru is on it's way to Earth again, doomsayers say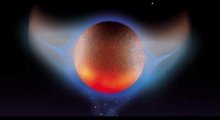 The end of days has been predicted for decades now, with one of the most famous date behind was Dec 21, 2012, when Nibiru, or Planet X, was supposed to hit Earth.
Trump's climate change denying EPA rolls back Obama era car emissions standards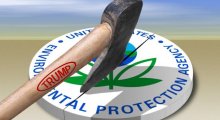 Scott Pruit, the Administrator of Environmental Protection Agency (EPA), announced yesterday that he will be revoking Obama-era car emission standards. Standards set by Obama administration would have required cars and light trucks in the United States to average more than 50 miles per gallon by 2025.
Fake weed, Synthetic cannabinoids, kill two in Illinois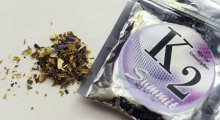 Synthetic cannabinoids have been tied to at least 2 deaths among the 56 cases of severe bleeding in central Illinois. The users of the drug, often also referred to as fake week, K2, or Spice, were hospitalized due to coughing up of blood, bloody nose, blood in urin, and bleeding gums among other symptoms.
School district in Pennsylvania arms students with rocks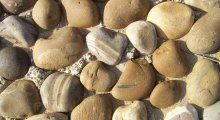 CNN reports that the Blue Mountain School District in Schuylkill County has placed buckets of river stones in all class rooms to help students protect themselves against school shooters.