Iranian Fundamentalism and Anarchy threaten Southern Iraq
Southern Shiite tribal leaders have come out against the local Shiite militias. They are complaining of a reign of fear pervading the South, where only Islamic music is allowed , Western haircuts are banned and women are increasingly forced to wear strict Islamic dress code. The influence of the most extreme elements of Iran is visible everywhere. In effect the US has been too overstretched and the British too small and effective to do anything about these developments.
Out of the pages of the mainstream press, Shiite Southern Iraq has been plagued by on going violence between rival Shiite militias, most notably between the Mehdi Army and the Badra Brigades of the SIIC (Supreme Iraqi Islamic Council). The SCIIC controls much of the police and the Mehdi army has fought fierce battles with them. Behind this are two factors ; one the desire to control the South's rich oil reserves and two, to impose an Iranian fundamentalist regime in the South.
Both the Medi Army and SIIC are fundamentalist and in the regions which they control, which is most of the south, a strict form of fundamentalism is being imposed and recently they held talks on reconciliation. This is provoking local tribal chiefs to threaten to take up arms against the militias, in what is a bizarre reflection of the situation in areas of Sunni domination where tribes are fighting Al Qaeda and other fundamentalist Sunni groups. Any such move could result in a bloodbath and contribute to the anarchy throughout the country.
---
more in Breaking News
Rep. Steve King does his best to look like a fool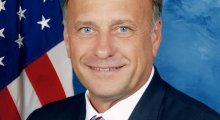 Google CEO Sundar Pichai had to answer a bunch on different questions at a House Judiciary Committee hearing on Tuesday. Among the people questioning him was Rep. Steve King (R-Iowa) who asked Pichai for example why his 7-year-old granddaughter had seen a photo of the congressman with inappropriate language while playing a game on her iPhone.
Japan cyber security minister has never used a computer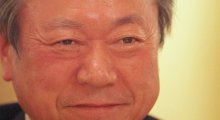 Stranger things have happened, I guess, but based on the latest news, Japan cyber security minister Yoshitaka Sakurada has never used a computer and doesn't even really know what an USB drive is.
Trump fires Sessions for not ending the Russia probe againts him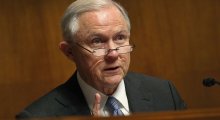 While Trump would probably disagree with everything here, that's exactly what he did. Of course, he would probably say that he didn't fire anyone, but Sessions submitted his resignation letter himself. Which is true, but we all know how things like this are being done. He would also probably say that Session wasn't sent away because of the probe but because he was doing bad job in general. And, of course, he would most definitely lie about his own lies.
British business leaders call for a second Brexit vote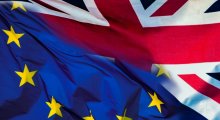 At least 60 British business leaders have signed a letter calling for a second Brexit vote. The letter that was published in the Sunday Times has signatures from James Daunt (Waterstones book store), Mark Selby (Wahaca restaurant).
Guns don't kill people? Yes, they do!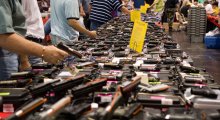 There is a popular saying among people who like guns - guns don't kill people, people do. But that might not be so true after all. According to a recent study, 8300 KIDS end up in the ER each year in the United States due to gun-related injuries.