Turkish Tanks Attack Iraq
Turkish tanks and artillery have begun shelling suspected PKK guerrilla positions in towns and villages in Kurdish Northern Iraq. An incursion and possible outright invasion now seems imminent. A Turkish army almost the size of the American occupation forces, some 140,000 Turkish troops are poised on the Iraqi border waiting for Parliamentary approval which is likely to come next week. If the Turks are to invade it will have to be soon, before the mountains separating the countries become impassable with Winter snow.
The US and Iraqi governments have vehemently opposed the idea and have no forces left capable of dealing with the turmoil that will ensue in the previously relatively calm north. However, Ankara looks likely to ignore the appeals of the US and Iraq, if there is no viable alternative offered to control the PKK guerrillas. Some 4,000 of these fighters who struggle for independence of the Kurdish region of Turkey are suspected of hiding in safe havens in Kurdish Iraq from where they cross the border to engage Turkish forces in hit and run attacks. An attack near the Iraqi border in which 13 Turkish troops were killed has sparked the recent crisis. However, there has been a steady and massive build up of Turkish forces since Spring this year. The Turks fear that the increasing autonomous Iraqi Kurdistan will become independent and thereby act as a magnet for Kurds in Turkey to split away and unify with their brethren across the border.
Any all out invasion will create total warfare in Iraq with every province beginning in a state of civil war or insurgency. The Turks will face massive opposition from Kurdish troops and people and they will find themselves in an unwinnable impasse like the USA. With Kurdish minorities also resitive in the other bordering states of Iran and Syria such a move threatens to create a volcano that could potentially result in the redrawing of the map of the Middle East.
---
more in Breaking News
Trump about Harley-Davidson: If it moves operations overseas, they will be taxed like never before!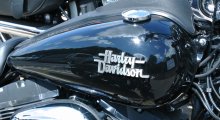 Harley Davidson's CEO Matthew S Levatich announced that the company will be moving part of its operation overseas. Trump's answer is as usually, the one of an eight-year-old bully.
The U.S. and South Korea call off military exercises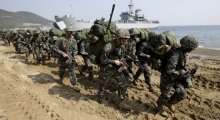 The U.S. and South Korea have indefinitely suspended joint military exercises on the border of North Korea. That's part of the agreement that Trump made in Singapore with the North Korean Leader Kim Jong-un.
Elon Musk to build build high-speed Chicago airport link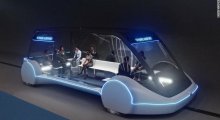 Boring Company, another one of Elon Musk's ventures, is planning to build a high-speed transportation link to the Chicago's airport that will be powered by batteries and gets people to and from the airport three or four times faster (at a speed of up to 150 miles per hour).
Tesla to lay off 3500 workers to eliminate bureaucracy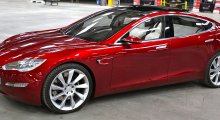 Tesla and Elon Musk have been in the news a lot lately with different stories - from innovation to genius of Musk, from ramblings of Musk to how Tesla can't keep up with their promises. So news about pretty much everything.
When two dictators meet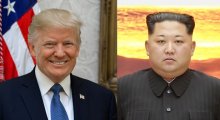 As praised by Fox News, the meeting of two dictators is currently in progress and what do two dictators do when they meet each other? They praise each other with overwhelming compliments.