Turkish Tanks Attack Iraq
Turkish tanks and artillery have begun shelling suspected PKK guerrilla positions in towns and villages in Kurdish Northern Iraq. An incursion and possible outright invasion now seems imminent. A Turkish army almost the size of the American occupation forces, some 140,000 Turkish troops are poised on the Iraqi border waiting for Parliamentary approval which is likely to come next week. If the Turks are to invade it will have to be soon, before the mountains separating the countries become impassable with Winter snow.
The US and Iraqi governments have vehemently opposed the idea and have no forces left capable of dealing with the turmoil that will ensue in the previously relatively calm north. However, Ankara looks likely to ignore the appeals of the US and Iraq, if there is no viable alternative offered to control the PKK guerrillas. Some 4,000 of these fighters who struggle for independence of the Kurdish region of Turkey are suspected of hiding in safe havens in Kurdish Iraq from where they cross the border to engage Turkish forces in hit and run attacks. An attack near the Iraqi border in which 13 Turkish troops were killed has sparked the recent crisis. However, there has been a steady and massive build up of Turkish forces since Spring this year. The Turks fear that the increasing autonomous Iraqi Kurdistan will become independent and thereby act as a magnet for Kurds in Turkey to split away and unify with their brethren across the border.
Any all out invasion will create total warfare in Iraq with every province beginning in a state of civil war or insurgency. The Turks will face massive opposition from Kurdish troops and people and they will find themselves in an unwinnable impasse like the USA. With Kurdish minorities also resitive in the other bordering states of Iran and Syria such a move threatens to create a volcano that could potentially result in the redrawing of the map of the Middle East.
---
more in Breaking News
Southwest Airlines Flight 1380 passengers receive $5000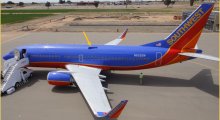 Southwest Airlines Flight 1380 passengers, or at least some of them, have received a check for $5000 after experiencing an engine failure that ended with emergency landing in Philadelphia.
Karen McDougal, Trump's playbunny, free to tell her story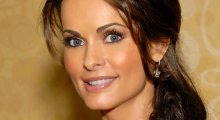 The former Playboy Playmate Karen McDougal who allegedly had an affair with Trump but had a contract which did not allow to speak up about the affair, is now free to tell her story after she reached a settlement with AMI (American Media Inc.).
Nibiru is on it's way to Earth again, doomsayers say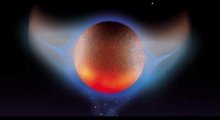 The end of days has been predicted for decades now, with one of the most famous date behind was Dec 21, 2012, when Nibiru, or Planet X, was supposed to hit Earth.
Trump's climate change denying EPA rolls back Obama era car emissions standards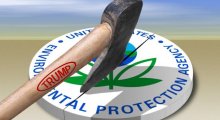 Scott Pruit, the Administrator of Environmental Protection Agency (EPA), announced yesterday that he will be revoking Obama-era car emission standards. Standards set by Obama administration would have required cars and light trucks in the United States to average more than 50 miles per gallon by 2025.
Fake weed, Synthetic cannabinoids, kill two in Illinois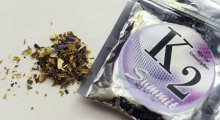 Synthetic cannabinoids have been tied to at least 2 deaths among the 56 cases of severe bleeding in central Illinois. The users of the drug, often also referred to as fake week, K2, or Spice, were hospitalized due to coughing up of blood, bloody nose, blood in urin, and bleeding gums among other symptoms.