Howard cancels Australian Cricket Tour of Zimbabwe
This article belongs to Australia - Land of the Free? column.
The Australian Government have overridden Cricket Australia and cancelled the proposed tour of Zimbabwe by the all-conquering Australian Cricket team. This decision could have grave consequences for worldwide cricket.
The cancellation is more about The Prime Minister, John Howard, and the Foreign Minister, Alexander Downer, attempting to strut the international stage and demonstrate some action taken against the Mugabe regime and using cricket as the vehicle.
The reason put forward for the cancellation is because the Zimbabwe government might use the visit as a propaganda exercise. How, and to what effect? One could imagine John Howard having nightmares about a picture of the Australia captain, Ricky Ponting, shaking hands with Robert Mugabe on front pages around the world. Would anyone really take much notice? I doubt it.
For those readers not in cricket playing countries let me try to explain the background and cricket politics that could affect almost half the world.
The Australian Cricket team is the world champion in both Test cricket – usually takes five days, it is a supreme test of skill, concentration, endurance, courage, and the ability to keep playing while muscles are screaming to stop – and one day cricket – a shorter version of the game that results in more big hitting and spectacular fielding.
Players like Ricky Ponting, Adam Gilchrist, Matthew Haden, Glen McGrath, and Andrew Symonds are household names in cricket playing countries. Their cricket ability have made them millionaires like so many other great players from other countries.
The major cricket playing countries are England, South Africa, New Zealand, Australia, and Zimbabwe that have a mixture of white and black cricketers playing for them. India, Pakistan, Sri Lanka, West Indies – a mixture of Caribbean islands –, and Bangladesh have black cricketers. There are other countries developing cricket but the above are the main players.
Because of the huge numbers supporting cricket in Asia, power in cricketing politics has shifted from England and Australia to India and Pakistan. Cricket in these countries is more like a religion than a game. The huge popularity has given rise to gambling and match fixing in some instances, but hopefully these shameful practices have been largely wiped out.
Cricket has such power that when Pakistan was knocked out in the first round of the World Cup, their coach, Bob Woolmer, was suspected of being murdered.
Cricket along with Soccer and Rugby have had a huge unifying influence that seems to have overcome religious prejudice and racism.
Back to Zimbabwe. In recent years Zimbabwe cricket has been on the decline and from a nation that had a good team, they have been reduced to being on a par with some of the minnow nations.
Surely a visit from the best cricketers in the world would give Zimbabwean cricketers a boost as well as allow cricket lovers to watch top performers in the game.
If the safety of the Australian team can be guaranteed then they should tour Zimbabwe to promote the game of cricket. There has been no suggestion so far that they would be in danger.
When politicians interfere in sport they damage the game. Cricket should be left to their administrators to decide what is better for the game and not decided by Canberra.
Zimbabwe has accused the Australian Government of being racist because most of the Zimbabwean cricketers are black. This is ludicrous because many of the top cricketers are black and welcomed to Australia every summer. Their criticism would be more effective if they attacked Howard's desire to strut the international stage in an election year with his actions being mostly for domestic consumption.
However, what if this attitude prevails? Will we see England, Australia, and New Zealand play each other because the others refuse to play? With the rest forming into a predominantly Asian, African, and West Indian association.
At the very least we can expect Zimbabwe to stir up support for other nations to boycott cricket tours of Australia.
What a disaster!
---
more in Breaking News
Survey: Most Americans support legalized abortion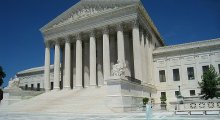 While the issue of abortion still seems to be sort of taboo in the United States of 45, according to Pew Research Center 57% of Americans are supportive of legal abortion.
Chelsea Manning to run for U.S. Senate in Maryland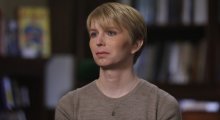 Chelsea Manning has filed her candidacy to run for U.S. Senate in Maryland, challenging Sen. Benjamin L. Cardin in this year's election. She'll be running as a democrat.
Farage suggests a second Brexit referendum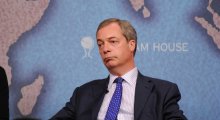 Nigel Farage suggested yesterday that a second EU referendum should be held, should the parliament reject the current Brexit deal negotiated with the EU. His call comes as a surprise to many, considering he has always been pro-Brexit, and actually still is.
Trump grumpy about Obama deal that was actually made by Bush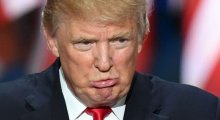 Trump has just just cancelled his trip to London to open the new billion dollar embassy. It would have been his first official trip to UK as a president. He said that Obama Administration had sold the best located embassy for nothing to build a new one which is located in a worse place.
Disgraced Sheriff Joe Arpaio shows his true EQ/IQ once again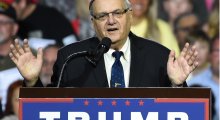 Just as you thought it might be over, another person brings up the topic of Obama's birth certificate. Thank you for that, formerly known as disgraced sheriff Joe Arpaio, now the Senate candidate.