UK Sailors and Marines Released from Iran
This article belongs to column.
After some intense negotiations between independent mediators and the Iranian Government, the 15 HMS Cornwall sailors and marines have been released and are allowed to depart Iran onboard an aircraft provided by the mediation team.
The Iranian Coast Guard arrested the 15 when a boarding party off the Cornwall accidentally strayed into Iranian waters after they inspected a vessel suspected of smuggling.
The British Government denied that the 15 crew had entered into Iranian waters despite the fact that satellite evidence clearly showed that the Cornwall crew made a GPS error prior to the boarding party using two small-boats to inspect the vessel suspected of smuggling weapons and other materials. The boarding party found nothing.
The release marks the end to a 13-day standoff between the UK and Iran during which the independent mediators travelled to Tehran in order to put and end to the saga.
The episode now having ended, the Cornwall crew should be on their way home within hours.
---
more in Breaking News
Southwest Airlines Flight 1380 passengers receive $5000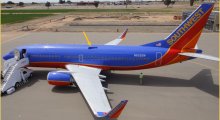 Southwest Airlines Flight 1380 passengers, or at least some of them, have received a check for $5000 after experiencing an engine failure that ended with emergency landing in Philadelphia.
Karen McDougal, Trump's playbunny, free to tell her story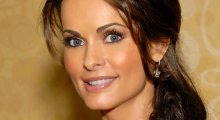 The former Playboy Playmate Karen McDougal who allegedly had an affair with Trump but had a contract which did not allow to speak up about the affair, is now free to tell her story after she reached a settlement with AMI (American Media Inc.).
Nibiru is on it's way to Earth again, doomsayers say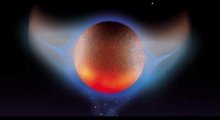 The end of days has been predicted for decades now, with one of the most famous date behind was Dec 21, 2012, when Nibiru, or Planet X, was supposed to hit Earth.
Trump's climate change denying EPA rolls back Obama era car emissions standards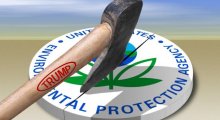 Scott Pruit, the Administrator of Environmental Protection Agency (EPA), announced yesterday that he will be revoking Obama-era car emission standards. Standards set by Obama administration would have required cars and light trucks in the United States to average more than 50 miles per gallon by 2025.
Fake weed, Synthetic cannabinoids, kill two in Illinois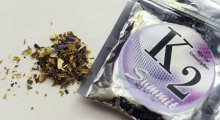 Synthetic cannabinoids have been tied to at least 2 deaths among the 56 cases of severe bleeding in central Illinois. The users of the drug, often also referred to as fake week, K2, or Spice, were hospitalized due to coughing up of blood, bloody nose, blood in urin, and bleeding gums among other symptoms.