UK Sailors and Marines Released from Iran
This article belongs to column.
After some intense negotiations between independent mediators and the Iranian Government, the 15 HMS Cornwall sailors and marines have been released and are allowed to depart Iran onboard an aircraft provided by the mediation team.
The Iranian Coast Guard arrested the 15 when a boarding party off the Cornwall accidentally strayed into Iranian waters after they inspected a vessel suspected of smuggling.
The British Government denied that the 15 crew had entered into Iranian waters despite the fact that satellite evidence clearly showed that the Cornwall crew made a GPS error prior to the boarding party using two small-boats to inspect the vessel suspected of smuggling weapons and other materials. The boarding party found nothing.
The release marks the end to a 13-day standoff between the UK and Iran during which the independent mediators travelled to Tehran in order to put and end to the saga.
The episode now having ended, the Cornwall crew should be on their way home within hours.
---
more in Breaking News
Trump about Harley-Davidson: If it moves operations overseas, they will be taxed like never before!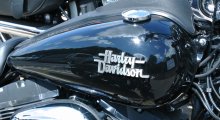 Harley Davidson's CEO Matthew S Levatich announced that the company will be moving part of its operation overseas. Trump's answer is as usually, the one of an eight-year-old bully.
The U.S. and South Korea call off military exercises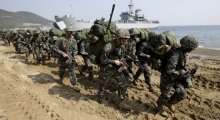 The U.S. and South Korea have indefinitely suspended joint military exercises on the border of North Korea. That's part of the agreement that Trump made in Singapore with the North Korean Leader Kim Jong-un.
Elon Musk to build build high-speed Chicago airport link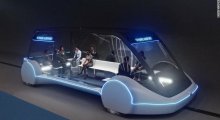 Boring Company, another one of Elon Musk's ventures, is planning to build a high-speed transportation link to the Chicago's airport that will be powered by batteries and gets people to and from the airport three or four times faster (at a speed of up to 150 miles per hour).
Tesla to lay off 3500 workers to eliminate bureaucracy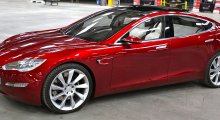 Tesla and Elon Musk have been in the news a lot lately with different stories - from innovation to genius of Musk, from ramblings of Musk to how Tesla can't keep up with their promises. So news about pretty much everything.
When two dictators meet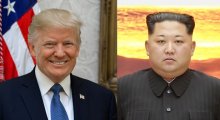 As praised by Fox News, the meeting of two dictators is currently in progress and what do two dictators do when they meet each other? They praise each other with overwhelming compliments.