IRAN NUCLEAR WITHIN 12 MONTHS
This article belongs to column.
Despite denials, Iran is expected to be capable of producing a nuclear weapon within twelve months.
The information as to Iran's current nuclear program, its progress as well as its capabilities and civilian as well as military, were provided by sources within Iran as well as being obtained through other reliable sources and investigative processes.
While the processes of producing a nuclear weapon are different to those necessary to produce power generation, there are some basic processes that are required to suit both purposes following which the production methods and practices differentiate.
North Korean and Pakistani technicians provided some assistance while some of the material necessary to produce nuclear weapons came from the former Soviet Union as well as from Pakistan.
Iran already has the capability to deploy and deliver nuclear weapons with missile technology provided by North Korea.
There are two reasons for Iran wishing to develop and obtain nuclear weapons.
Having suffered massive civilian and military casualties during the Iran-Iraq war, Iran is determined not to be caught out again by external threats including threats from the US and Israel.
Iran is of the opinion that Israel, with its just over 200 operational nuclear warheads, is a threat to not only Iran but also to other Middle East countries.
Despite the fact that the Israeli Air Force is currently practicing with US-supplied weapons capable of striking at Iran in an attempt to destroy Iran's future nuclear capability, no doubt on behalf and in collusions with the US, success of such a mission is deemed to be highly unlikely.
It is understood that Iran is interested in abandoning nuclear weapons production and deployment upon Israel doing likewise.
---
more in Breaking News
Chelsea Manning to run for U.S. Senate in Maryland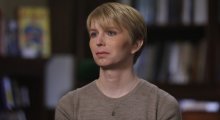 Chelsea Manning has filed her candidacy to run for U.S. Senate in Maryland, challenging Sen. Benjamin L. Cardin in this year's election. She'll be running as a democrat.
Farage suggests a second Brexit referendum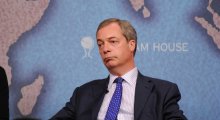 Nigel Farage suggested yesterday that a second EU referendum should be held, should the parliament reject the current Brexit deal negotiated with the EU. His call comes as a surprise to many, considering he has always been pro-Brexit, and actually still is.
Trump grumpy about Obama deal that was actually made by Bush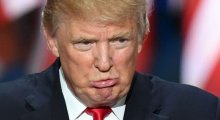 Trump has just just cancelled his trip to London to open the new billion dollar embassy. It would have been his first official trip to UK as a president. He said that Obama Administration had sold the best located embassy for nothing to build a new one which is located in a worse place.
Disgraced Sheriff Joe Arpaio shows his true EQ/IQ once again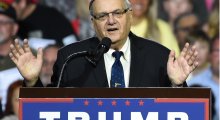 Just as you thought it might be over, another person brings up the topic of Obama's birth certificate. Thank you for that, formerly known as disgraced sheriff Joe Arpaio, now the Senate candidate.
US firm to launch "no find, no fee" search for MH370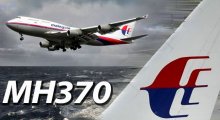 A private tech company Ocean Infinity has just landed a contract with the Malaysian government to search for the flight MH370 that went missing in March 2014. The contract is "no-find, no-fee" which means that if the company is unable to find the plane, they won't get paid.