HMS Cornwall Crew Caught in Iranian Waters
This article belongs to column.
Despite denials from the British Foreign Office, proof has emerged that a British inspection party off the HMS Cornwall ventured into Iranian territorial waters. The 15 Navy sailors and Marines were detained by the Iranian Coast Guard upon reboarding their 'small-boats' following an inspection of an Iraqi vessel suspected of smuggling activities. The British crew were detained and escorted to the Iranian coast.

Satellite evidence has emerged that HMS Cornwall ventured too close to the Iraq-Iran maritime border and then launched the small strike vessels into Iranian territory to intercept the Iraqi vessel which was also in Iranian waters, the navigation and vessel location error clearly being made by the Cornwall. Had the Cornwall moved up 100 metres further, it too would have ended up in Iranian waters. The satellite coordinates and other evidence clearly provide proof that the boarding party were located almost 2 miles into Iranian territorial waters.

The British crew have been moved to Tehran where they are currently being held prior to being released and deported.

The incident shows that sensitivities in relation to the Iran-Iraq border are still regarded as very relevant by Iran following the Iran-Iraq war, a war that cost both countries dearly a number of years ago in terms of human casualties. It also shows that Iran is determined that no foreign power will intrude upon its territory without there being consequences, a message clearly aimed at those looking to punish Iran for its nuclear activities.

---
more in Breaking News
Coca-Cola is looking into weed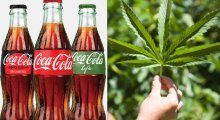 According to a statement from the company, Coca-Cola is considering using the non-psychoactive CBD in some of their beverages.
Woodward vs Trump - is there even a choice?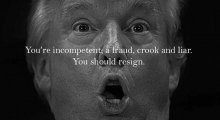 Bob Woodward's book, "Fear: Trump in the White House," that is about the be released September 11, has already started to cause problems for the Trump administration.
California Passes Net Neutrality Bill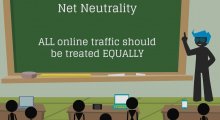 While Net Neutrality laws were repealed on December 14, 2017 in the United States, and took effect on June 11, 2018 (although a U.S. Senate vote to upheld the regulation), California's net neutrality bill has just taken a major victory after the bill, S.B. 822, received a majority of votes in the Senate.
The end of Superdelegates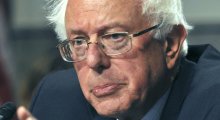 On Saturday a decision was made to significantly reduce the power of superdelegates. The vote at The Democratic National Committee was pushed by Bernie Sanders and DNC Chairman Tom Perez.
A retired Navy admiral asks Trump to revoke his security clearance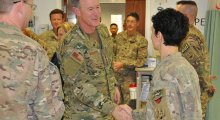 William H. McRaven, a retired Navy admiral, has asked Trump to revoke his security clearance. The admiral who also oversaw the raid back in 2011 that killed Osama bin Laden, asked that in solidarity with former CIA director James Brennan whose security clearance was revoked Wednesday.