U.S. Risk Loosing Conviction of Khalid Sheik Mohammed
This article belongs to column.
Khalid Sheik Mohammed Admissions Questionable.
While there appears to be very little doubt that the person involved is a 'nasty piece of work', the admissions made by alleged terrorist Khalid Sheik Mohammed in relation to the various terrorist activities that he allegedly has been involved in raises doubts about the processes through which the admissions were obtained.
Khalid Sheik Mohammed is currently held at the Guantanamo Bay concentration camp and is due to appear before the illegally constituted U.S. Military Commission.
Prior to his detention at Guantanamo, the CIA, America's own terrorist organisation, held him in various 'places of detention' in Pakistan for three years following which he was eventually transported to Guantanamo through via various 'extraordinary rendition' processes.
These processes are illegal under international law.
Questions that must be answered by the U.S. are numerous.
If Khalid Sheik Mohammed was indeed responsible for the 9/11 attacks as well as the 'shoe-bomb' attempt, he should be tried in the U.S. proper, not through some illegal tin-pot military process that means nothing.
We need to know what methods were used as to obtain the admissions, this given the fact that the CIA terrorist organisation uses torture to obtain such admissions.
We need to know what processes took place as to extradite Khalid Sheik Mohammed to Guantanamo, this given the fact that Guantanamo Bay is an illegal facility and that therefore normal extradition processes would not have been legally possible.
And we also need to know who gave permission to transport this person and under what legal process.
As far as I can see it, while it may well be that Khalid Sheik Mohammed may be responsible for some very serious crimes, the illegal processes through which he was detained, processes and then transported, renders any conviction of this person virtually useless in international law as well as U.S. law.
Whatever this man has participated in, he is still entitled to fair and indeed legal processes, regardless.
---
more in Breaking News
Coca-Cola is looking into weed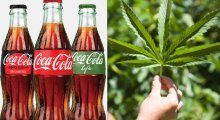 According to a statement from the company, Coca-Cola is considering using the non-psychoactive CBD in some of their beverages.
Woodward vs Trump - is there even a choice?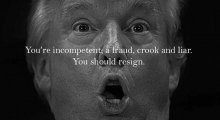 Bob Woodward's book, "Fear: Trump in the White House," that is about the be released September 11, has already started to cause problems for the Trump administration.
California Passes Net Neutrality Bill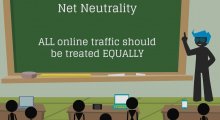 While Net Neutrality laws were repealed on December 14, 2017 in the United States, and took effect on June 11, 2018 (although a U.S. Senate vote to upheld the regulation), California's net neutrality bill has just taken a major victory after the bill, S.B. 822, received a majority of votes in the Senate.
The end of Superdelegates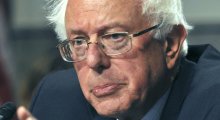 On Saturday a decision was made to significantly reduce the power of superdelegates. The vote at The Democratic National Committee was pushed by Bernie Sanders and DNC Chairman Tom Perez.
A retired Navy admiral asks Trump to revoke his security clearance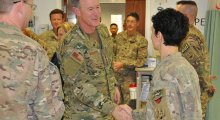 William H. McRaven, a retired Navy admiral, has asked Trump to revoke his security clearance. The admiral who also oversaw the raid back in 2011 that killed Osama bin Laden, asked that in solidarity with former CIA director James Brennan whose security clearance was revoked Wednesday.