U.S. Risk Loosing Conviction of Khalid Sheik Mohammed
This article belongs to column.
Khalid Sheik Mohammed Admissions Questionable.
While there appears to be very little doubt that the person involved is a 'nasty piece of work', the admissions made by alleged terrorist Khalid Sheik Mohammed in relation to the various terrorist activities that he allegedly has been involved in raises doubts about the processes through which the admissions were obtained.
Khalid Sheik Mohammed is currently held at the Guantanamo Bay concentration camp and is due to appear before the illegally constituted U.S. Military Commission.
Prior to his detention at Guantanamo, the CIA, America's own terrorist organisation, held him in various 'places of detention' in Pakistan for three years following which he was eventually transported to Guantanamo through via various 'extraordinary rendition' processes.
These processes are illegal under international law.
Questions that must be answered by the U.S. are numerous.
If Khalid Sheik Mohammed was indeed responsible for the 9/11 attacks as well as the 'shoe-bomb' attempt, he should be tried in the U.S. proper, not through some illegal tin-pot military process that means nothing.
We need to know what methods were used as to obtain the admissions, this given the fact that the CIA terrorist organisation uses torture to obtain such admissions.
We need to know what processes took place as to extradite Khalid Sheik Mohammed to Guantanamo, this given the fact that Guantanamo Bay is an illegal facility and that therefore normal extradition processes would not have been legally possible.
And we also need to know who gave permission to transport this person and under what legal process.
As far as I can see it, while it may well be that Khalid Sheik Mohammed may be responsible for some very serious crimes, the illegal processes through which he was detained, processes and then transported, renders any conviction of this person virtually useless in international law as well as U.S. law.
Whatever this man has participated in, he is still entitled to fair and indeed legal processes, regardless.
---
more in Breaking News
Chelsea Manning to run for U.S. Senate in Maryland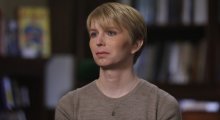 Chelsea Manning has filed her candidacy to run for U.S. Senate in Maryland, challenging Sen. Benjamin L. Cardin in this year's election. She'll be running as a democrat.
Farage suggests a second Brexit referendum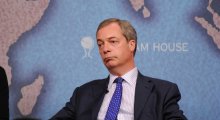 Nigel Farage suggested yesterday that a second EU referendum should be held, should the parliament reject the current Brexit deal negotiated with the EU. His call comes as a surprise to many, considering he has always been pro-Brexit, and actually still is.
Trump grumpy about Obama deal that was actually made by Bush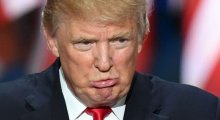 Trump has just just cancelled his trip to London to open the new billion dollar embassy. It would have been his first official trip to UK as a president. He said that Obama Administration had sold the best located embassy for nothing to build a new one which is located in a worse place.
Disgraced Sheriff Joe Arpaio shows his true EQ/IQ once again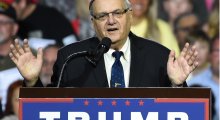 Just as you thought it might be over, another person brings up the topic of Obama's birth certificate. Thank you for that, formerly known as disgraced sheriff Joe Arpaio, now the Senate candidate.
US firm to launch "no find, no fee" search for MH370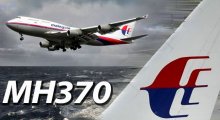 A private tech company Ocean Infinity has just landed a contract with the Malaysian government to search for the flight MH370 that went missing in March 2014. The contract is "no-find, no-fee" which means that if the company is unable to find the plane, they won't get paid.