Corruption, Dishonesty Runs Rife in Australian Government
This article belongs to column.
The Australian Government
Incompetent, Dishonest, and Corrupt.
The Australian Government has once again been proven to be incompetent, dishonest and even corrupt in relation to its accountability and other processes following the discovery of restricted and secret intelligence reports and communications between the various Australian embassies, trade officials, the UN, Australian public servants and the Australian Prime Minister, the then Minister for Trade and the Foreign Minister and their Departments in relation to the Australian Wheat Board bribery scandal.
The new evidence and supporting material came to light during an independent investigation into claims that Australian Members of Parliament were holding 'dirt files'. The 'dirt files' claims were proven but in the process of the investigation, a substantial amount of material related to the Australian Wheat Board (AWB) scandal as well as documents related to other issues were discovered. The AWB material was held by various Australian agencies and was not brought to the attention of the recent Royal Commission looking into the bribes provided to the former Iraqi regime through a straw company in Jordan.
The material shows that senior Australian Government Ministers were told on a number of occasions that the AWB was providing bribes to Saddam Hussein and his regime contrary to the provisions of the UN 'oil for food' program.
Copies of confidential and secret diplomatic cables, memos, emails and other material were found showing that both the then Minister for Trade, Mark Vaile as well Foreign Minister, Alexander Downer received numerous detailed intelligence and other briefings very early on into the scandal. They did nothing, Downer noting in one secret memo to the Australian Embassy in Jordan that quote, "No-one will ever find out anyway", unquote.
The then Minister for Trade, Mark Vaile, who is also Deputy Prime Minister, was also advised on a number of occasions as to what was going on.
Australian Prime Minister, John Howard was also briefed on the matter by the various agencies including the Office of National Assessment (ONA) as well as ASIS, Australia's international spy agency.
The discovery of the secret material proves three presumptions.
The fact that both Government Ministers and the Prime Minister knew that AWB was bribing Saddam Hussein and did nothing proves that all three are incompetent.
The fact that they told a Royal Commission and the Australian people they did not know the AWB bribery activities were going on despite evidence to the contrary now being produced show that all three are dishonest.
And the fact that Howard, Vaile, and Downer allowed the AWB activities to go for as long as they did, despite all three having full knowledge of the activities, proves that all three can be considered as being as corrupt as those actually directly involved in the scandal.
It can easily be concluded that all three individuals are incompetent, dishonest and corrupt and therefore not fit to hold office.
---
more in Breaking News
Chelsea Manning to run for U.S. Senate in Maryland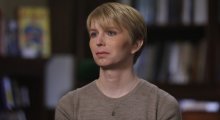 Chelsea Manning has filed her candidacy to run for U.S. Senate in Maryland, challenging Sen. Benjamin L. Cardin in this year's election. She'll be running as a democrat.
Farage suggests a second Brexit referendum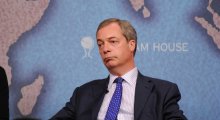 Nigel Farage suggested yesterday that a second EU referendum should be held, should the parliament reject the current Brexit deal negotiated with the EU. His call comes as a surprise to many, considering he has always been pro-Brexit, and actually still is.
Trump grumpy about Obama deal that was actually made by Bush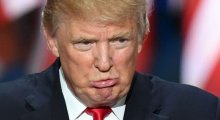 Trump has just just cancelled his trip to London to open the new billion dollar embassy. It would have been his first official trip to UK as a president. He said that Obama Administration had sold the best located embassy for nothing to build a new one which is located in a worse place.
Disgraced Sheriff Joe Arpaio shows his true EQ/IQ once again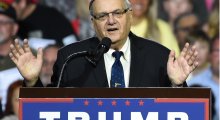 Just as you thought it might be over, another person brings up the topic of Obama's birth certificate. Thank you for that, formerly known as disgraced sheriff Joe Arpaio, now the Senate candidate.
US firm to launch "no find, no fee" search for MH370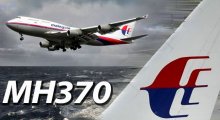 A private tech company Ocean Infinity has just landed a contract with the Malaysian government to search for the flight MH370 that went missing in March 2014. The contract is "no-find, no-fee" which means that if the company is unable to find the plane, they won't get paid.