Corruption, Dishonesty Runs Rife in Australian Government
This article belongs to column.
The Australian Government
Incompetent, Dishonest, and Corrupt.
The Australian Government has once again been proven to be incompetent, dishonest and even corrupt in relation to its accountability and other processes following the discovery of restricted and secret intelligence reports and communications between the various Australian embassies, trade officials, the UN, Australian public servants and the Australian Prime Minister, the then Minister for Trade and the Foreign Minister and their Departments in relation to the Australian Wheat Board bribery scandal.
The new evidence and supporting material came to light during an independent investigation into claims that Australian Members of Parliament were holding 'dirt files'. The 'dirt files' claims were proven but in the process of the investigation, a substantial amount of material related to the Australian Wheat Board (AWB) scandal as well as documents related to other issues were discovered. The AWB material was held by various Australian agencies and was not brought to the attention of the recent Royal Commission looking into the bribes provided to the former Iraqi regime through a straw company in Jordan.
The material shows that senior Australian Government Ministers were told on a number of occasions that the AWB was providing bribes to Saddam Hussein and his regime contrary to the provisions of the UN 'oil for food' program.
Copies of confidential and secret diplomatic cables, memos, emails and other material were found showing that both the then Minister for Trade, Mark Vaile as well Foreign Minister, Alexander Downer received numerous detailed intelligence and other briefings very early on into the scandal. They did nothing, Downer noting in one secret memo to the Australian Embassy in Jordan that quote, "No-one will ever find out anyway", unquote.
The then Minister for Trade, Mark Vaile, who is also Deputy Prime Minister, was also advised on a number of occasions as to what was going on.
Australian Prime Minister, John Howard was also briefed on the matter by the various agencies including the Office of National Assessment (ONA) as well as ASIS, Australia's international spy agency.
The discovery of the secret material proves three presumptions.
The fact that both Government Ministers and the Prime Minister knew that AWB was bribing Saddam Hussein and did nothing proves that all three are incompetent.
The fact that they told a Royal Commission and the Australian people they did not know the AWB bribery activities were going on despite evidence to the contrary now being produced show that all three are dishonest.
And the fact that Howard, Vaile, and Downer allowed the AWB activities to go for as long as they did, despite all three having full knowledge of the activities, proves that all three can be considered as being as corrupt as those actually directly involved in the scandal.
It can easily be concluded that all three individuals are incompetent, dishonest and corrupt and therefore not fit to hold office.
---
more in Breaking News
Rep. Steve King does his best to look like a fool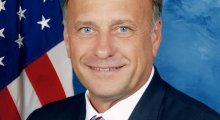 Google CEO Sundar Pichai had to answer a bunch on different questions at a House Judiciary Committee hearing on Tuesday. Among the people questioning him was Rep. Steve King (R-Iowa) who asked Pichai for example why his 7-year-old granddaughter had seen a photo of the congressman with inappropriate language while playing a game on her iPhone.
Japan cyber security minister has never used a computer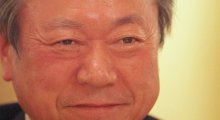 Stranger things have happened, I guess, but based on the latest news, Japan cyber security minister Yoshitaka Sakurada has never used a computer and doesn't even really know what an USB drive is.
Trump fires Sessions for not ending the Russia probe againts him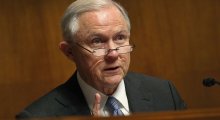 While Trump would probably disagree with everything here, that's exactly what he did. Of course, he would probably say that he didn't fire anyone, but Sessions submitted his resignation letter himself. Which is true, but we all know how things like this are being done. He would also probably say that Session wasn't sent away because of the probe but because he was doing bad job in general. And, of course, he would most definitely lie about his own lies.
British business leaders call for a second Brexit vote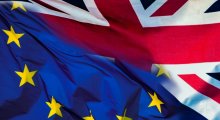 At least 60 British business leaders have signed a letter calling for a second Brexit vote. The letter that was published in the Sunday Times has signatures from James Daunt (Waterstones book store), Mark Selby (Wahaca restaurant).
Guns don't kill people? Yes, they do!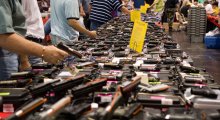 There is a popular saying among people who like guns - guns don't kill people, people do. But that might not be so true after all. According to a recent study, 8300 KIDS end up in the ER each year in the United States due to gun-related injuries.