Mehdi Army Chief calls for Confrontation
This Sunday, 25th, clerics for Moqtada al-Sadr, leader of the powerful Mehdi Army, called for non-cooperation with US forces by Shiites. In effect it is a call for confrontation between his militias and by the people. The implications are far reaching. Some experts estimate the Mehdi Army to number some 200,000 armed members, so more. They fought US forces in 2004, but are now much more experienced, better trained and equipped (most believe by Iran). Should it become an all-out confrontation, then the current crisis could take on more the character of an Iraqi Intifada or War of Liberation, rather than predominantly a sectarian and Sunni insurgent guerrilla movement.
Al Sadr is in hiding and the announcement was made to a thousand delirious supporters in Sadr City, the militant, 2 million strong suburb of Baghdad, the US has yet to penetrate. It comes quickly on the heals of a radicalisation of other Shias loyal to Abdul Aziz al-Hakim, who were outraged that his son and protégée was arrested and held by US troops on the Iranian border, Friday.
Al-Hakim is leader of the largest Shiite Party the Supreme Council for the Islamic Revolution in Iraq. Thousands took to the streets to demonstrate their outrage at the US arrest. Moqtada al-Sadr is an arch-rival of al-Hakim and, undoubtedly is trying to outflank him in militancy.
Notwithstanding al-Sadr's opportunism, the incidents represent a new stage in the radicalisation of Shiites against the US, who had hoped to pacify the rouge elements and thereby be free to concentrate on crushing the Sunni insurgency and Al Qaeda in particular. It would be impossible for the current "surge" or clampdown to succeed if both armed wings of Shiites and Sunnis were to take on the US. Al-Sadr even went so far again as to link his call for Shia non-cooperation to Sunni-Shia solidarity to force and American withdrawal.
Moreover, In his statement Moqtada al-Sadr made a disguised appeal to the Iraqi Army and police to break from US Army and side with Iraqis, by saying that the Iraq Army and police forces, alone, have the ability and right to protect for the people's security. Given the sentiments in the security forces, largely Shia and largely infiltrated by militia members, there is a grave danger for the Americans that the Army may go over to the militias at some point and the Americans will also find their guns pointed against them. This could especially be the case should the government collapse and, indeed, it relies on Moqtada al-Sadr's support for it to survive.
---
more in Breaking News
Trump about Harley-Davidson: If it moves operations overseas, they will be taxed like never before!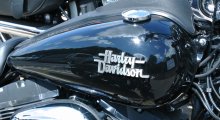 Harley Davidson's CEO Matthew S Levatich announced that the company will be moving part of its operation overseas. Trump's answer is as usually, the one of an eight-year-old bully.
The U.S. and South Korea call off military exercises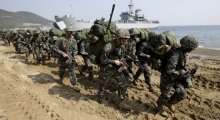 The U.S. and South Korea have indefinitely suspended joint military exercises on the border of North Korea. That's part of the agreement that Trump made in Singapore with the North Korean Leader Kim Jong-un.
Elon Musk to build build high-speed Chicago airport link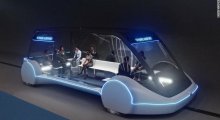 Boring Company, another one of Elon Musk's ventures, is planning to build a high-speed transportation link to the Chicago's airport that will be powered by batteries and gets people to and from the airport three or four times faster (at a speed of up to 150 miles per hour).
Tesla to lay off 3500 workers to eliminate bureaucracy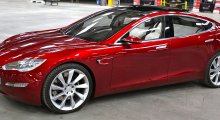 Tesla and Elon Musk have been in the news a lot lately with different stories - from innovation to genius of Musk, from ramblings of Musk to how Tesla can't keep up with their promises. So news about pretty much everything.
When two dictators meet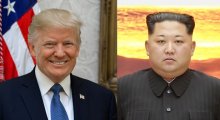 As praised by Fox News, the meeting of two dictators is currently in progress and what do two dictators do when they meet each other? They praise each other with overwhelming compliments.