Mehdi Army Chief calls for Confrontation
This Sunday, 25th, clerics for Moqtada al-Sadr, leader of the powerful Mehdi Army, called for non-cooperation with US forces by Shiites. In effect it is a call for confrontation between his militias and by the people. The implications are far reaching. Some experts estimate the Mehdi Army to number some 200,000 armed members, so more. They fought US forces in 2004, but are now much more experienced, better trained and equipped (most believe by Iran). Should it become an all-out confrontation, then the current crisis could take on more the character of an Iraqi Intifada or War of Liberation, rather than predominantly a sectarian and Sunni insurgent guerrilla movement.
Al Sadr is in hiding and the announcement was made to a thousand delirious supporters in Sadr City, the militant, 2 million strong suburb of Baghdad, the US has yet to penetrate. It comes quickly on the heals of a radicalisation of other Shias loyal to Abdul Aziz al-Hakim, who were outraged that his son and protégée was arrested and held by US troops on the Iranian border, Friday.
Al-Hakim is leader of the largest Shiite Party the Supreme Council for the Islamic Revolution in Iraq. Thousands took to the streets to demonstrate their outrage at the US arrest. Moqtada al-Sadr is an arch-rival of al-Hakim and, undoubtedly is trying to outflank him in militancy.
Notwithstanding al-Sadr's opportunism, the incidents represent a new stage in the radicalisation of Shiites against the US, who had hoped to pacify the rouge elements and thereby be free to concentrate on crushing the Sunni insurgency and Al Qaeda in particular. It would be impossible for the current "surge" or clampdown to succeed if both armed wings of Shiites and Sunnis were to take on the US. Al-Sadr even went so far again as to link his call for Shia non-cooperation to Sunni-Shia solidarity to force and American withdrawal.
Moreover, In his statement Moqtada al-Sadr made a disguised appeal to the Iraqi Army and police to break from US Army and side with Iraqis, by saying that the Iraq Army and police forces, alone, have the ability and right to protect for the people's security. Given the sentiments in the security forces, largely Shia and largely infiltrated by militia members, there is a grave danger for the Americans that the Army may go over to the militias at some point and the Americans will also find their guns pointed against them. This could especially be the case should the government collapse and, indeed, it relies on Moqtada al-Sadr's support for it to survive.
---
more in Breaking News
Rep. Steve King does his best to look like a fool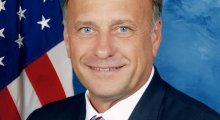 Google CEO Sundar Pichai had to answer a bunch on different questions at a House Judiciary Committee hearing on Tuesday. Among the people questioning him was Rep. Steve King (R-Iowa) who asked Pichai for example why his 7-year-old granddaughter had seen a photo of the congressman with inappropriate language while playing a game on her iPhone.
Japan cyber security minister has never used a computer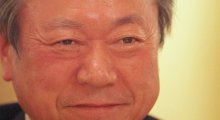 Stranger things have happened, I guess, but based on the latest news, Japan cyber security minister Yoshitaka Sakurada has never used a computer and doesn't even really know what an USB drive is.
Trump fires Sessions for not ending the Russia probe againts him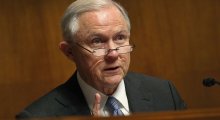 While Trump would probably disagree with everything here, that's exactly what he did. Of course, he would probably say that he didn't fire anyone, but Sessions submitted his resignation letter himself. Which is true, but we all know how things like this are being done. He would also probably say that Session wasn't sent away because of the probe but because he was doing bad job in general. And, of course, he would most definitely lie about his own lies.
British business leaders call for a second Brexit vote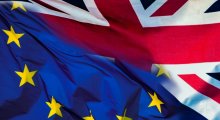 At least 60 British business leaders have signed a letter calling for a second Brexit vote. The letter that was published in the Sunday Times has signatures from James Daunt (Waterstones book store), Mark Selby (Wahaca restaurant).
Guns don't kill people? Yes, they do!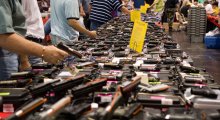 There is a popular saying among people who like guns - guns don't kill people, people do. But that might not be so true after all. According to a recent study, 8300 KIDS end up in the ER each year in the United States due to gun-related injuries.