Mehdi Army Chief calls for Confrontation
This Sunday, 25th, clerics for Moqtada al-Sadr, leader of the powerful Mehdi Army, called for non-cooperation with US forces by Shiites. In effect it is a call for confrontation between his militias and by the people. The implications are far reaching. Some experts estimate the Mehdi Army to number some 200,000 armed members, so more. They fought US forces in 2004, but are now much more experienced, better trained and equipped (most believe by Iran). Should it become an all-out confrontation, then the current crisis could take on more the character of an Iraqi Intifada or War of Liberation, rather than predominantly a sectarian and Sunni insurgent guerrilla movement.
Al Sadr is in hiding and the announcement was made to a thousand delirious supporters in Sadr City, the militant, 2 million strong suburb of Baghdad, the US has yet to penetrate. It comes quickly on the heals of a radicalisation of other Shias loyal to Abdul Aziz al-Hakim, who were outraged that his son and protégée was arrested and held by US troops on the Iranian border, Friday.
Al-Hakim is leader of the largest Shiite Party the Supreme Council for the Islamic Revolution in Iraq. Thousands took to the streets to demonstrate their outrage at the US arrest. Moqtada al-Sadr is an arch-rival of al-Hakim and, undoubtedly is trying to outflank him in militancy.
Notwithstanding al-Sadr's opportunism, the incidents represent a new stage in the radicalisation of Shiites against the US, who had hoped to pacify the rouge elements and thereby be free to concentrate on crushing the Sunni insurgency and Al Qaeda in particular. It would be impossible for the current "surge" or clampdown to succeed if both armed wings of Shiites and Sunnis were to take on the US. Al-Sadr even went so far again as to link his call for Shia non-cooperation to Sunni-Shia solidarity to force and American withdrawal.
Moreover, In his statement Moqtada al-Sadr made a disguised appeal to the Iraqi Army and police to break from US Army and side with Iraqis, by saying that the Iraq Army and police forces, alone, have the ability and right to protect for the people's security. Given the sentiments in the security forces, largely Shia and largely infiltrated by militia members, there is a grave danger for the Americans that the Army may go over to the militias at some point and the Americans will also find their guns pointed against them. This could especially be the case should the government collapse and, indeed, it relies on Moqtada al-Sadr's support for it to survive.
---
more in Breaking News
Coca-Cola is looking into weed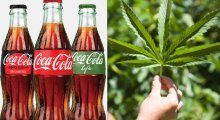 According to a statement from the company, Coca-Cola is considering using the non-psychoactive CBD in some of their beverages.
Woodward vs Trump - is there even a choice?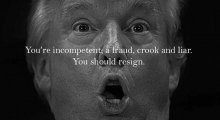 Bob Woodward's book, "Fear: Trump in the White House," that is about the be released September 11, has already started to cause problems for the Trump administration.
California Passes Net Neutrality Bill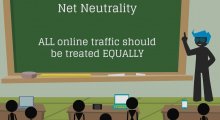 While Net Neutrality laws were repealed on December 14, 2017 in the United States, and took effect on June 11, 2018 (although a U.S. Senate vote to upheld the regulation), California's net neutrality bill has just taken a major victory after the bill, S.B. 822, received a majority of votes in the Senate.
The end of Superdelegates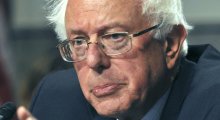 On Saturday a decision was made to significantly reduce the power of superdelegates. The vote at The Democratic National Committee was pushed by Bernie Sanders and DNC Chairman Tom Perez.
A retired Navy admiral asks Trump to revoke his security clearance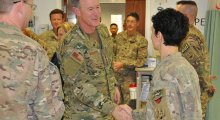 William H. McRaven, a retired Navy admiral, has asked Trump to revoke his security clearance. The admiral who also oversaw the raid back in 2011 that killed Osama bin Laden, asked that in solidarity with former CIA director James Brennan whose security clearance was revoked Wednesday.