Rape will Wreak Whirlwind of Revenge
The disclosure by two Sunni women than that they have been raped by Iraqi security forces in the current clampdown marks a new phase in the worsening of inter-communal relations. In a certain sense, it has broadened issues and "socialized" tensions on one of the most sensitive questions for Arab and Muslim society. In a culture where honour, shame and retribution are central mores, it is not an exaggeration to suggest that it threatens the future of the government and the potential unity of the country. The underlying sectarian criminality of the Iraqi Shia government was exposed by the citation given to the officers by Prime Minister Maliki. Al Qaeda has announced that it received 300 volunteers for suicide missions immediately following the disclosures.
To grasp the magnitude of the situation, one has to take into account the effect in Arab and Muslim culture. In the first place, it is normally unprecedented for an Arab or Muslim woman to declare she has been raped. Despite being innocent, she normally becomes a double victim of the crime. While revenge may be sought, the woman will be considered irreparably sullied. She will be divorced or find she can never marry. She will be disowned by her own family and ostracised from her community. In a country where women are mostly dependent on the family and husband, she can find herself on the streets, begging and dying a slow death from hunger, disease and loneliness.
That said, the position of women has many contradiction sides in Arab culture. She is at the centre of the family, controls the finances and protects its health and well-being. At the same time as having a socially inferior position, she is often idolized and adored. Furthermore, even in a relatively developed country like Iraq, tribalism is still strong and actual tribal and Bedouin life only a matter of a few generations away. The danger of women being raped or stolen by raiding tribes remains alive in consciousness, if not in fact. This partly explains the ferocity of the communal outburst by Sunnis against rapes which have happened during raids of the Shia security forces. Consequently, the Sunni tribe must now have its rightful revenge.
However, the fact that Al Qaeda has vowed to wreak retribution is pure, opportunistic hypocrisy. In Taliban Afghanistan and, often in Pakistan too, women speaking out against rape were frequently convicted of prostitution and subject to state murder such as stoning to death or burial alive. Undoubtedly, different groups will take revenge, but hopefully the focus will not be on the taking of the lives of innocent women Shiites, in particular.
The developments are particularly worrisome for the US offensive from two standpoints. One it shows they have no control over the Iraqi security services, much of which is infiltrated by sectarian militias and staffed by common criminals. Without tight surveillance they are a loose cannon. Secondly, in a rare display of public unrest in Iraq, Sunnis have come out onto the streets to demonstrate. In a country where every household has the right to own an A-K 47 for self-protection, the US Army doesn't want to get into crowd control exercises, that could get out of control and lead to "Bloody Sunday" massacres.
As for the future of a unitary Iraq, the rapes are another nail in the coffin of community confidence. The already pervasive Sunni suspicions that, in a Shiite dominated Iraq, they will be subject to uncontrolled victimisation and abuse by a Shia dominated Army and police, have been gravely intensified. Should further atrocities take place during "Operation Imposing Order, (sic)" it could spell the end of unitary optimism.
---
more in Breaking News
Rep. Steve King does his best to look like a fool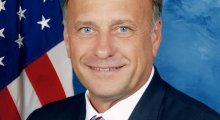 Google CEO Sundar Pichai had to answer a bunch on different questions at a House Judiciary Committee hearing on Tuesday. Among the people questioning him was Rep. Steve King (R-Iowa) who asked Pichai for example why his 7-year-old granddaughter had seen a photo of the congressman with inappropriate language while playing a game on her iPhone.
Japan cyber security minister has never used a computer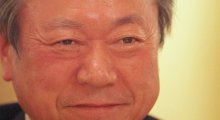 Stranger things have happened, I guess, but based on the latest news, Japan cyber security minister Yoshitaka Sakurada has never used a computer and doesn't even really know what an USB drive is.
Trump fires Sessions for not ending the Russia probe againts him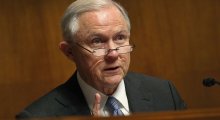 While Trump would probably disagree with everything here, that's exactly what he did. Of course, he would probably say that he didn't fire anyone, but Sessions submitted his resignation letter himself. Which is true, but we all know how things like this are being done. He would also probably say that Session wasn't sent away because of the probe but because he was doing bad job in general. And, of course, he would most definitely lie about his own lies.
British business leaders call for a second Brexit vote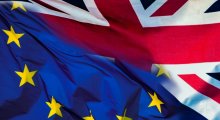 At least 60 British business leaders have signed a letter calling for a second Brexit vote. The letter that was published in the Sunday Times has signatures from James Daunt (Waterstones book store), Mark Selby (Wahaca restaurant).
Guns don't kill people? Yes, they do!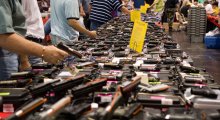 There is a popular saying among people who like guns - guns don't kill people, people do. But that might not be so true after all. According to a recent study, 8300 KIDS end up in the ER each year in the United States due to gun-related injuries.