U.S. PLANS ATTACK ON IRAN
This article belongs to column.
The U.S. is currently in the planning and implementation phases for an attack on Iran on or about April 7.
The attack would involve four carrier groups, a U.S. Marines attack group, Special Forces groups, cruise missiles and long-range strike aircraft. Two carrier groups have been practicing tactics in the Gulf area and off the coast of Oman and U.S. aircraft have been 'encountered' by aircraft from countries within that region. The planned attack would involve a limited Marines strike attack on coastal regions of Iran as to allegedly avoid sinking of ships in the Strait of Hormuz. Patriot missile batteries have also been dispatched so as to avoid missile attacks on U.S. troops.
While an attack on Iran would highly likely have very limited success, the longer-term implications would be substantial. Apart from having the capacity to disrupt oil shipping throughout the Gulf region, Iran would without any doubt, indirectly strike at U.S. and allied forces in Iraq and would without any doubt assist friendly forces throughout the Middle East including Lebanon and Palestine.
It is also known that the Gulf States are extremely unhappy with the current build-up off their coast, and self-defence action by these States cannot be ruled out should either Iran or the U.S. be stupid enough to breach territorial airspace or coastal territorial waters. An attack on Iran would also totally destroy U.S. influence and credibility throughout the region, having the long-term implication that would eventually see a total U.S. exit from the Middle East.
In terms of the date or dates involved, it is now known that Israel, Australia, the U.K. and other allies have been briefed. We shall see if the U.S. regime will be stupid enough to proceed with this plan.
---
more in Breaking News
Chelsea Manning to run for U.S. Senate in Maryland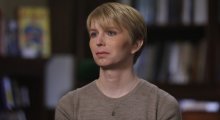 Chelsea Manning has filed her candidacy to run for U.S. Senate in Maryland, challenging Sen. Benjamin L. Cardin in this year's election. She'll be running as a democrat.
Farage suggests a second Brexit referendum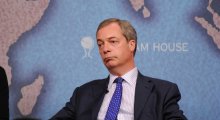 Nigel Farage suggested yesterday that a second EU referendum should be held, should the parliament reject the current Brexit deal negotiated with the EU. His call comes as a surprise to many, considering he has always been pro-Brexit, and actually still is.
Trump grumpy about Obama deal that was actually made by Bush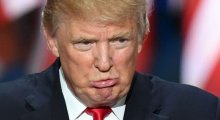 Trump has just just cancelled his trip to London to open the new billion dollar embassy. It would have been his first official trip to UK as a president. He said that Obama Administration had sold the best located embassy for nothing to build a new one which is located in a worse place.
Disgraced Sheriff Joe Arpaio shows his true EQ/IQ once again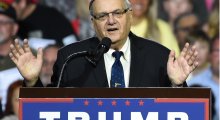 Just as you thought it might be over, another person brings up the topic of Obama's birth certificate. Thank you for that, formerly known as disgraced sheriff Joe Arpaio, now the Senate candidate.
US firm to launch "no find, no fee" search for MH370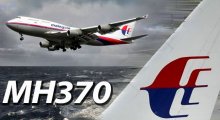 A private tech company Ocean Infinity has just landed a contract with the Malaysian government to search for the flight MH370 that went missing in March 2014. The contract is "no-find, no-fee" which means that if the company is unable to find the plane, they won't get paid.