U.S. PLANS ATTACK ON IRAN
This article belongs to column.
The U.S. is currently in the planning and implementation phases for an attack on Iran on or about April 7.
The attack would involve four carrier groups, a U.S. Marines attack group, Special Forces groups, cruise missiles and long-range strike aircraft. Two carrier groups have been practicing tactics in the Gulf area and off the coast of Oman and U.S. aircraft have been 'encountered' by aircraft from countries within that region. The planned attack would involve a limited Marines strike attack on coastal regions of Iran as to allegedly avoid sinking of ships in the Strait of Hormuz. Patriot missile batteries have also been dispatched so as to avoid missile attacks on U.S. troops.
While an attack on Iran would highly likely have very limited success, the longer-term implications would be substantial. Apart from having the capacity to disrupt oil shipping throughout the Gulf region, Iran would without any doubt, indirectly strike at U.S. and allied forces in Iraq and would without any doubt assist friendly forces throughout the Middle East including Lebanon and Palestine.
It is also known that the Gulf States are extremely unhappy with the current build-up off their coast, and self-defence action by these States cannot be ruled out should either Iran or the U.S. be stupid enough to breach territorial airspace or coastal territorial waters. An attack on Iran would also totally destroy U.S. influence and credibility throughout the region, having the long-term implication that would eventually see a total U.S. exit from the Middle East.
In terms of the date or dates involved, it is now known that Israel, Australia, the U.K. and other allies have been briefed. We shall see if the U.S. regime will be stupid enough to proceed with this plan.
---
more in Breaking News
Coca-Cola is looking into weed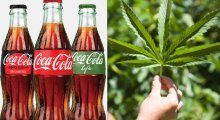 According to a statement from the company, Coca-Cola is considering using the non-psychoactive CBD in some of their beverages.
Woodward vs Trump - is there even a choice?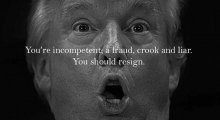 Bob Woodward's book, "Fear: Trump in the White House," that is about the be released September 11, has already started to cause problems for the Trump administration.
California Passes Net Neutrality Bill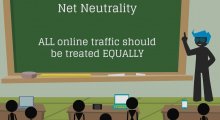 While Net Neutrality laws were repealed on December 14, 2017 in the United States, and took effect on June 11, 2018 (although a U.S. Senate vote to upheld the regulation), California's net neutrality bill has just taken a major victory after the bill, S.B. 822, received a majority of votes in the Senate.
The end of Superdelegates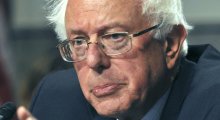 On Saturday a decision was made to significantly reduce the power of superdelegates. The vote at The Democratic National Committee was pushed by Bernie Sanders and DNC Chairman Tom Perez.
A retired Navy admiral asks Trump to revoke his security clearance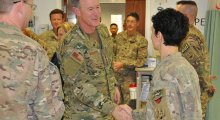 William H. McRaven, a retired Navy admiral, has asked Trump to revoke his security clearance. The admiral who also oversaw the raid back in 2011 that killed Osama bin Laden, asked that in solidarity with former CIA director James Brennan whose security clearance was revoked Wednesday.