U.S. PLANS ATTACK ON IRAN
This article belongs to column.
The U.S. is currently in the planning and implementation phases for an attack on Iran on or about April 7.
The attack would involve four carrier groups, a U.S. Marines attack group, Special Forces groups, cruise missiles and long-range strike aircraft. Two carrier groups have been practicing tactics in the Gulf area and off the coast of Oman and U.S. aircraft have been 'encountered' by aircraft from countries within that region. The planned attack would involve a limited Marines strike attack on coastal regions of Iran as to allegedly avoid sinking of ships in the Strait of Hormuz. Patriot missile batteries have also been dispatched so as to avoid missile attacks on U.S. troops.
While an attack on Iran would highly likely have very limited success, the longer-term implications would be substantial. Apart from having the capacity to disrupt oil shipping throughout the Gulf region, Iran would without any doubt, indirectly strike at U.S. and allied forces in Iraq and would without any doubt assist friendly forces throughout the Middle East including Lebanon and Palestine.
It is also known that the Gulf States are extremely unhappy with the current build-up off their coast, and self-defence action by these States cannot be ruled out should either Iran or the U.S. be stupid enough to breach territorial airspace or coastal territorial waters. An attack on Iran would also totally destroy U.S. influence and credibility throughout the region, having the long-term implication that would eventually see a total U.S. exit from the Middle East.
In terms of the date or dates involved, it is now known that Israel, Australia, the U.K. and other allies have been briefed. We shall see if the U.S. regime will be stupid enough to proceed with this plan.
---
more in Breaking News
Trump about Harley-Davidson: If it moves operations overseas, they will be taxed like never before!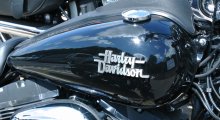 Harley Davidson's CEO Matthew S Levatich announced that the company will be moving part of its operation overseas. Trump's answer is as usually, the one of an eight-year-old bully.
The U.S. and South Korea call off military exercises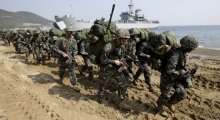 The U.S. and South Korea have indefinitely suspended joint military exercises on the border of North Korea. That's part of the agreement that Trump made in Singapore with the North Korean Leader Kim Jong-un.
Elon Musk to build build high-speed Chicago airport link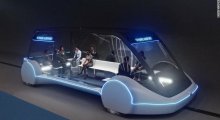 Boring Company, another one of Elon Musk's ventures, is planning to build a high-speed transportation link to the Chicago's airport that will be powered by batteries and gets people to and from the airport three or four times faster (at a speed of up to 150 miles per hour).
Tesla to lay off 3500 workers to eliminate bureaucracy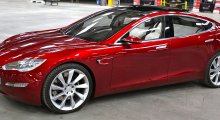 Tesla and Elon Musk have been in the news a lot lately with different stories - from innovation to genius of Musk, from ramblings of Musk to how Tesla can't keep up with their promises. So news about pretty much everything.
When two dictators meet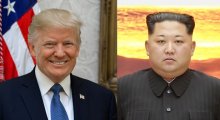 As praised by Fox News, the meeting of two dictators is currently in progress and what do two dictators do when they meet each other? They praise each other with overwhelming compliments.