U.S. PLANS ATTACK ON IRAN
This article belongs to column.
The U.S. is currently in the planning and implementation phases for an attack on Iran on or about April 7.
The attack would involve four carrier groups, a U.S. Marines attack group, Special Forces groups, cruise missiles and long-range strike aircraft. Two carrier groups have been practicing tactics in the Gulf area and off the coast of Oman and U.S. aircraft have been 'encountered' by aircraft from countries within that region. The planned attack would involve a limited Marines strike attack on coastal regions of Iran as to allegedly avoid sinking of ships in the Strait of Hormuz. Patriot missile batteries have also been dispatched so as to avoid missile attacks on U.S. troops.
While an attack on Iran would highly likely have very limited success, the longer-term implications would be substantial. Apart from having the capacity to disrupt oil shipping throughout the Gulf region, Iran would without any doubt, indirectly strike at U.S. and allied forces in Iraq and would without any doubt assist friendly forces throughout the Middle East including Lebanon and Palestine.
It is also known that the Gulf States are extremely unhappy with the current build-up off their coast, and self-defence action by these States cannot be ruled out should either Iran or the U.S. be stupid enough to breach territorial airspace or coastal territorial waters. An attack on Iran would also totally destroy U.S. influence and credibility throughout the region, having the long-term implication that would eventually see a total U.S. exit from the Middle East.
In terms of the date or dates involved, it is now known that Israel, Australia, the U.K. and other allies have been briefed. We shall see if the U.S. regime will be stupid enough to proceed with this plan.
---
more in Breaking News
Southwest Airlines Flight 1380 passengers receive $5000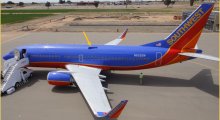 Southwest Airlines Flight 1380 passengers, or at least some of them, have received a check for $5000 after experiencing an engine failure that ended with emergency landing in Philadelphia.
Karen McDougal, Trump's playbunny, free to tell her story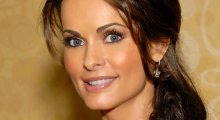 The former Playboy Playmate Karen McDougal who allegedly had an affair with Trump but had a contract which did not allow to speak up about the affair, is now free to tell her story after she reached a settlement with AMI (American Media Inc.).
Nibiru is on it's way to Earth again, doomsayers say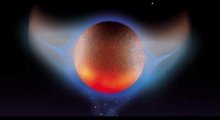 The end of days has been predicted for decades now, with one of the most famous date behind was Dec 21, 2012, when Nibiru, or Planet X, was supposed to hit Earth.
Trump's climate change denying EPA rolls back Obama era car emissions standards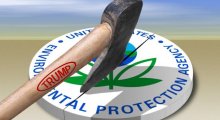 Scott Pruit, the Administrator of Environmental Protection Agency (EPA), announced yesterday that he will be revoking Obama-era car emission standards. Standards set by Obama administration would have required cars and light trucks in the United States to average more than 50 miles per gallon by 2025.
Fake weed, Synthetic cannabinoids, kill two in Illinois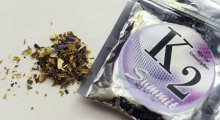 Synthetic cannabinoids have been tied to at least 2 deaths among the 56 cases of severe bleeding in central Illinois. The users of the drug, often also referred to as fake week, K2, or Spice, were hospitalized due to coughing up of blood, bloody nose, blood in urin, and bleeding gums among other symptoms.