U.S. PLANS ATTACK ON IRAN
This article belongs to column.
The U.S. is currently in the planning and implementation phases for an attack on Iran on or about April 7.
The attack would involve four carrier groups, a U.S. Marines attack group, Special Forces groups, cruise missiles and long-range strike aircraft. Two carrier groups have been practicing tactics in the Gulf area and off the coast of Oman and U.S. aircraft have been 'encountered' by aircraft from countries within that region. The planned attack would involve a limited Marines strike attack on coastal regions of Iran as to allegedly avoid sinking of ships in the Strait of Hormuz. Patriot missile batteries have also been dispatched so as to avoid missile attacks on U.S. troops.
While an attack on Iran would highly likely have very limited success, the longer-term implications would be substantial. Apart from having the capacity to disrupt oil shipping throughout the Gulf region, Iran would without any doubt, indirectly strike at U.S. and allied forces in Iraq and would without any doubt assist friendly forces throughout the Middle East including Lebanon and Palestine.
It is also known that the Gulf States are extremely unhappy with the current build-up off their coast, and self-defence action by these States cannot be ruled out should either Iran or the U.S. be stupid enough to breach territorial airspace or coastal territorial waters. An attack on Iran would also totally destroy U.S. influence and credibility throughout the region, having the long-term implication that would eventually see a total U.S. exit from the Middle East.
In terms of the date or dates involved, it is now known that Israel, Australia, the U.K. and other allies have been briefed. We shall see if the U.S. regime will be stupid enough to proceed with this plan.
---
more in Breaking News
Rep. Steve King does his best to look like a fool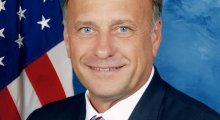 Google CEO Sundar Pichai had to answer a bunch on different questions at a House Judiciary Committee hearing on Tuesday. Among the people questioning him was Rep. Steve King (R-Iowa) who asked Pichai for example why his 7-year-old granddaughter had seen a photo of the congressman with inappropriate language while playing a game on her iPhone.
Japan cyber security minister has never used a computer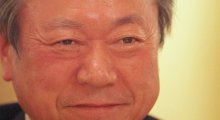 Stranger things have happened, I guess, but based on the latest news, Japan cyber security minister Yoshitaka Sakurada has never used a computer and doesn't even really know what an USB drive is.
Trump fires Sessions for not ending the Russia probe againts him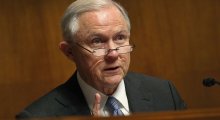 While Trump would probably disagree with everything here, that's exactly what he did. Of course, he would probably say that he didn't fire anyone, but Sessions submitted his resignation letter himself. Which is true, but we all know how things like this are being done. He would also probably say that Session wasn't sent away because of the probe but because he was doing bad job in general. And, of course, he would most definitely lie about his own lies.
British business leaders call for a second Brexit vote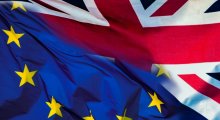 At least 60 British business leaders have signed a letter calling for a second Brexit vote. The letter that was published in the Sunday Times has signatures from James Daunt (Waterstones book store), Mark Selby (Wahaca restaurant).
Guns don't kill people? Yes, they do!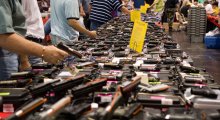 There is a popular saying among people who like guns - guns don't kill people, people do. But that might not be so true after all. According to a recent study, 8300 KIDS end up in the ER each year in the United States due to gun-related injuries.