Counter Surge hits back with a Vengeance
Today, 19th February, the brief lull in insurgency and sectarian killings was blasted open by a daring assault on a US combat post north of Baghdad. Initial reports speak of two soldiers dead and 17 injured in the attack. The insurgents are starting to show the same heightened audacity and verve that just preceded the new clampdown. A suicide bomber tried to enter the base and was then followed up by a group of insurgents firing on US troops. It comes just a day after a massive car bomb in Baghdad dented the dip in sectarian violence, killing 60 people and wounding 170 on Sunday
Monday has already been followed by 30 deaths in the capital due to a string of roadside and market bombs.
Attacks continued across the Sunni triangle of death with a suicide attempt on a police station in Ramadi, in mixed Mahmoudiya, south of Baghdad, two were killed and two wounded by a car bomb, while in the now hyper-volatile mixed areas in the region north of Baghdad, four were killed in car bombing in Duluiyah and a US marine was shot in Al Anbar province.
After beginning there house-to house searches in « soft » areas troops are now getting closer to the combustible Sadr City. As they do the mood on the streets is changing. No longer are doors opened in welcome, but the candy distributed is thrown away.
It may too soon to say, but after the bellicose boasting of US and Government officials on the weekend, the latest tenacity and recklessness of attacks may suggest that the sectarian and insurgent « honeymoon » is coming to an end.
---
more in Breaking News
Trump about Harley-Davidson: If it moves operations overseas, they will be taxed like never before!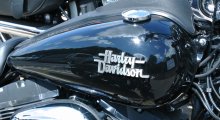 Harley Davidson's CEO Matthew S Levatich announced that the company will be moving part of its operation overseas. Trump's answer is as usually, the one of an eight-year-old bully.
The U.S. and South Korea call off military exercises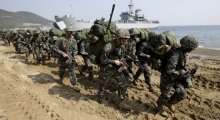 The U.S. and South Korea have indefinitely suspended joint military exercises on the border of North Korea. That's part of the agreement that Trump made in Singapore with the North Korean Leader Kim Jong-un.
Elon Musk to build build high-speed Chicago airport link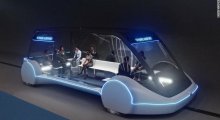 Boring Company, another one of Elon Musk's ventures, is planning to build a high-speed transportation link to the Chicago's airport that will be powered by batteries and gets people to and from the airport three or four times faster (at a speed of up to 150 miles per hour).
Tesla to lay off 3500 workers to eliminate bureaucracy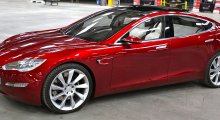 Tesla and Elon Musk have been in the news a lot lately with different stories - from innovation to genius of Musk, from ramblings of Musk to how Tesla can't keep up with their promises. So news about pretty much everything.
When two dictators meet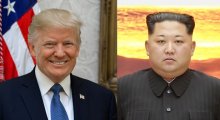 As praised by Fox News, the meeting of two dictators is currently in progress and what do two dictators do when they meet each other? They praise each other with overwhelming compliments.