Counter Surge hits back with a Vengeance
Today, 19th February, the brief lull in insurgency and sectarian killings was blasted open by a daring assault on a US combat post north of Baghdad. Initial reports speak of two soldiers dead and 17 injured in the attack. The insurgents are starting to show the same heightened audacity and verve that just preceded the new clampdown. A suicide bomber tried to enter the base and was then followed up by a group of insurgents firing on US troops. It comes just a day after a massive car bomb in Baghdad dented the dip in sectarian violence, killing 60 people and wounding 170 on Sunday
Monday has already been followed by 30 deaths in the capital due to a string of roadside and market bombs.
Attacks continued across the Sunni triangle of death with a suicide attempt on a police station in Ramadi, in mixed Mahmoudiya, south of Baghdad, two were killed and two wounded by a car bomb, while in the now hyper-volatile mixed areas in the region north of Baghdad, four were killed in car bombing in Duluiyah and a US marine was shot in Al Anbar province.
After beginning there house-to house searches in « soft » areas troops are now getting closer to the combustible Sadr City. As they do the mood on the streets is changing. No longer are doors opened in welcome, but the candy distributed is thrown away.
It may too soon to say, but after the bellicose boasting of US and Government officials on the weekend, the latest tenacity and recklessness of attacks may suggest that the sectarian and insurgent « honeymoon » is coming to an end.
---
more in Breaking News
Coca-Cola is looking into weed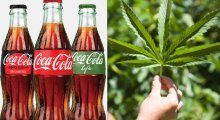 According to a statement from the company, Coca-Cola is considering using the non-psychoactive CBD in some of their beverages.
Woodward vs Trump - is there even a choice?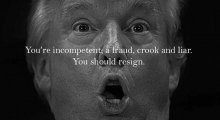 Bob Woodward's book, "Fear: Trump in the White House," that is about the be released September 11, has already started to cause problems for the Trump administration.
California Passes Net Neutrality Bill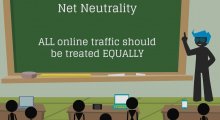 While Net Neutrality laws were repealed on December 14, 2017 in the United States, and took effect on June 11, 2018 (although a U.S. Senate vote to upheld the regulation), California's net neutrality bill has just taken a major victory after the bill, S.B. 822, received a majority of votes in the Senate.
The end of Superdelegates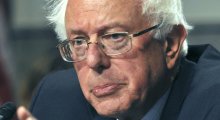 On Saturday a decision was made to significantly reduce the power of superdelegates. The vote at The Democratic National Committee was pushed by Bernie Sanders and DNC Chairman Tom Perez.
A retired Navy admiral asks Trump to revoke his security clearance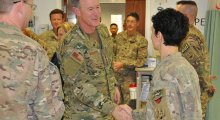 William H. McRaven, a retired Navy admiral, has asked Trump to revoke his security clearance. The admiral who also oversaw the raid back in 2011 that killed Osama bin Laden, asked that in solidarity with former CIA director James Brennan whose security clearance was revoked Wednesday.