Counter Surge hits back with a Vengeance
Today, 19th February, the brief lull in insurgency and sectarian killings was blasted open by a daring assault on a US combat post north of Baghdad. Initial reports speak of two soldiers dead and 17 injured in the attack. The insurgents are starting to show the same heightened audacity and verve that just preceded the new clampdown. A suicide bomber tried to enter the base and was then followed up by a group of insurgents firing on US troops. It comes just a day after a massive car bomb in Baghdad dented the dip in sectarian violence, killing 60 people and wounding 170 on Sunday
Monday has already been followed by 30 deaths in the capital due to a string of roadside and market bombs.
Attacks continued across the Sunni triangle of death with a suicide attempt on a police station in Ramadi, in mixed Mahmoudiya, south of Baghdad, two were killed and two wounded by a car bomb, while in the now hyper-volatile mixed areas in the region north of Baghdad, four were killed in car bombing in Duluiyah and a US marine was shot in Al Anbar province.
After beginning there house-to house searches in « soft » areas troops are now getting closer to the combustible Sadr City. As they do the mood on the streets is changing. No longer are doors opened in welcome, but the candy distributed is thrown away.
It may too soon to say, but after the bellicose boasting of US and Government officials on the weekend, the latest tenacity and recklessness of attacks may suggest that the sectarian and insurgent « honeymoon » is coming to an end.
---
more in Breaking News
Southwest Airlines Flight 1380 passengers receive $5000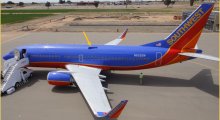 Southwest Airlines Flight 1380 passengers, or at least some of them, have received a check for $5000 after experiencing an engine failure that ended with emergency landing in Philadelphia.
Karen McDougal, Trump's playbunny, free to tell her story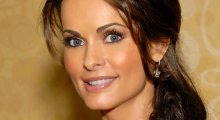 The former Playboy Playmate Karen McDougal who allegedly had an affair with Trump but had a contract which did not allow to speak up about the affair, is now free to tell her story after she reached a settlement with AMI (American Media Inc.).
Nibiru is on it's way to Earth again, doomsayers say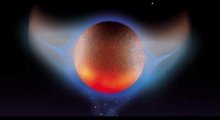 The end of days has been predicted for decades now, with one of the most famous date behind was Dec 21, 2012, when Nibiru, or Planet X, was supposed to hit Earth.
Trump's climate change denying EPA rolls back Obama era car emissions standards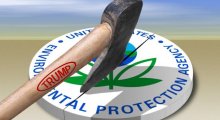 Scott Pruit, the Administrator of Environmental Protection Agency (EPA), announced yesterday that he will be revoking Obama-era car emission standards. Standards set by Obama administration would have required cars and light trucks in the United States to average more than 50 miles per gallon by 2025.
Fake weed, Synthetic cannabinoids, kill two in Illinois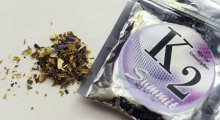 Synthetic cannabinoids have been tied to at least 2 deaths among the 56 cases of severe bleeding in central Illinois. The users of the drug, often also referred to as fake week, K2, or Spice, were hospitalized due to coughing up of blood, bloody nose, blood in urin, and bleeding gums among other symptoms.