Counter Surge hits back with a Vengeance
Today, 19th February, the brief lull in insurgency and sectarian killings was blasted open by a daring assault on a US combat post north of Baghdad. Initial reports speak of two soldiers dead and 17 injured in the attack. The insurgents are starting to show the same heightened audacity and verve that just preceded the new clampdown. A suicide bomber tried to enter the base and was then followed up by a group of insurgents firing on US troops. It comes just a day after a massive car bomb in Baghdad dented the dip in sectarian violence, killing 60 people and wounding 170 on Sunday
Monday has already been followed by 30 deaths in the capital due to a string of roadside and market bombs.
Attacks continued across the Sunni triangle of death with a suicide attempt on a police station in Ramadi, in mixed Mahmoudiya, south of Baghdad, two were killed and two wounded by a car bomb, while in the now hyper-volatile mixed areas in the region north of Baghdad, four were killed in car bombing in Duluiyah and a US marine was shot in Al Anbar province.
After beginning there house-to house searches in « soft » areas troops are now getting closer to the combustible Sadr City. As they do the mood on the streets is changing. No longer are doors opened in welcome, but the candy distributed is thrown away.
It may too soon to say, but after the bellicose boasting of US and Government officials on the weekend, the latest tenacity and recklessness of attacks may suggest that the sectarian and insurgent « honeymoon » is coming to an end.
---
more in Breaking News
Survey: Most Americans support legalized abortion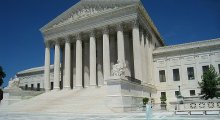 While the issue of abortion still seems to be sort of taboo in the United States of 45, according to Pew Research Center 57% of Americans are supportive of legal abortion.
Chelsea Manning to run for U.S. Senate in Maryland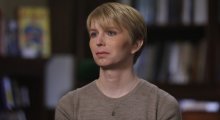 Chelsea Manning has filed her candidacy to run for U.S. Senate in Maryland, challenging Sen. Benjamin L. Cardin in this year's election. She'll be running as a democrat.
Farage suggests a second Brexit referendum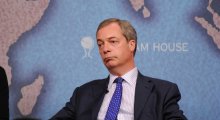 Nigel Farage suggested yesterday that a second EU referendum should be held, should the parliament reject the current Brexit deal negotiated with the EU. His call comes as a surprise to many, considering he has always been pro-Brexit, and actually still is.
Trump grumpy about Obama deal that was actually made by Bush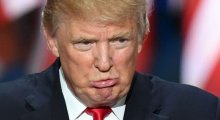 Trump has just just cancelled his trip to London to open the new billion dollar embassy. It would have been his first official trip to UK as a president. He said that Obama Administration had sold the best located embassy for nothing to build a new one which is located in a worse place.
Disgraced Sheriff Joe Arpaio shows his true EQ/IQ once again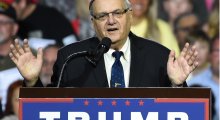 Just as you thought it might be over, another person brings up the topic of Obama's birth certificate. Thank you for that, formerly known as disgraced sheriff Joe Arpaio, now the Senate candidate.