Al Qaeda head shot/Mehdi army chiefs told flee
Al Qaeda Leader Shot
There are reports that the leader of Al Qaeda in Iraq has been wounded and an aide killed in a shoot out with police.
Mehdi leader told to pack their bags
Mehdi Army leader Muqtada al-Sadr has ordered all his top militia chiefs to leave Iraq. According to President Talibani, this is to allow the US a free hand to arrest any rebel militia elements and to enable the US to succeed in their current operation.
Muqtada al-Sadr is known to have been facing internal opposition and, evidently, now the US can take care of that for him, while he is protected in Tehran. Many residents are bemoaning the loss of the protection of the Mehdi Army, now disbanded, while Sunni sectarian bombings increase. It waits to be seen if a sizeable section of the Mehdi Army will now break away or remain loyal to the former Anti-American firebrand.
23.30 CET
---
more in Breaking News
Trump about Harley-Davidson: If it moves operations overseas, they will be taxed like never before!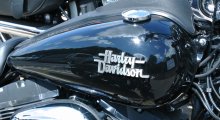 Harley Davidson's CEO Matthew S Levatich announced that the company will be moving part of its operation overseas. Trump's answer is as usually, the one of an eight-year-old bully.
The U.S. and South Korea call off military exercises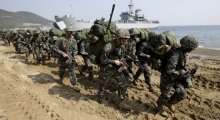 The U.S. and South Korea have indefinitely suspended joint military exercises on the border of North Korea. That's part of the agreement that Trump made in Singapore with the North Korean Leader Kim Jong-un.
Elon Musk to build build high-speed Chicago airport link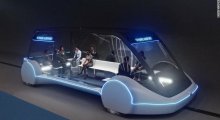 Boring Company, another one of Elon Musk's ventures, is planning to build a high-speed transportation link to the Chicago's airport that will be powered by batteries and gets people to and from the airport three or four times faster (at a speed of up to 150 miles per hour).
Tesla to lay off 3500 workers to eliminate bureaucracy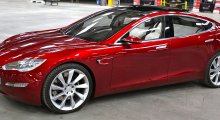 Tesla and Elon Musk have been in the news a lot lately with different stories - from innovation to genius of Musk, from ramblings of Musk to how Tesla can't keep up with their promises. So news about pretty much everything.
When two dictators meet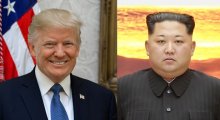 As praised by Fox News, the meeting of two dictators is currently in progress and what do two dictators do when they meet each other? They praise each other with overwhelming compliments.