Lebanon - Closer to the Edge
This morning, 13 February, two bombs exploded on buses in the Christian north of Lebanon killing 12 and wounding 20. The blasts took place in the Phalangist Party heartland, near Bikfaya, the village of the former President Gemayel, whose son was assassinated last November and the home of the Defence Minister responsible for the recent seizure of a shipment of arms to Hezbollah.
It appears that the motive of the blasts was to deter anti-Syrian Christians from attending a demonstration organized for tomorrow in Beirut, in order to commemorate the second anniversary of the assassination of Rafik al-Hariri. The buses are typical of the transport, which would be used to transport participants to the event.
Moreover, the demonstration would pass near the ongoing sit-in against the current anti-Syrian government, organized by pro Hezbollah and anti-government Christians. Christians are split in their pro and anti-Syrian, pro and anti-government sentiments. Nobody has claimed responsibility for the attacks, but obviously it is being blamed on Syria or pro-Syrian parties.
Coming just weeks after huge student and local clashes between pro-and anti-government Shia and Sunni Arabs in Beirut, it further heightens tensions in the complex and highly volatile situation there. All eyes will now be on Beirut tomorrow.
---
more in Breaking News
Survey: Most Americans support legalized abortion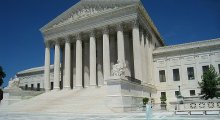 While the issue of abortion still seems to be sort of taboo in the United States of 45, according to Pew Research Center 57% of Americans are supportive of legal abortion.
Chelsea Manning to run for U.S. Senate in Maryland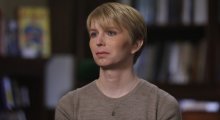 Chelsea Manning has filed her candidacy to run for U.S. Senate in Maryland, challenging Sen. Benjamin L. Cardin in this year's election. She'll be running as a democrat.
Farage suggests a second Brexit referendum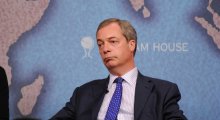 Nigel Farage suggested yesterday that a second EU referendum should be held, should the parliament reject the current Brexit deal negotiated with the EU. His call comes as a surprise to many, considering he has always been pro-Brexit, and actually still is.
Trump grumpy about Obama deal that was actually made by Bush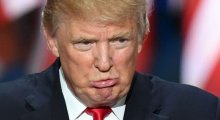 Trump has just just cancelled his trip to London to open the new billion dollar embassy. It would have been his first official trip to UK as a president. He said that Obama Administration had sold the best located embassy for nothing to build a new one which is located in a worse place.
Disgraced Sheriff Joe Arpaio shows his true EQ/IQ once again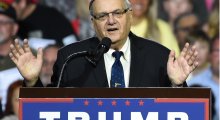 Just as you thought it might be over, another person brings up the topic of Obama's birth certificate. Thank you for that, formerly known as disgraced sheriff Joe Arpaio, now the Senate candidate.