Lebanon - Closer to the Edge
This morning, 13 February, two bombs exploded on buses in the Christian north of Lebanon killing 12 and wounding 20. The blasts took place in the Phalangist Party heartland, near Bikfaya, the village of the former President Gemayel, whose son was assassinated last November and the home of the Defence Minister responsible for the recent seizure of a shipment of arms to Hezbollah.
It appears that the motive of the blasts was to deter anti-Syrian Christians from attending a demonstration organized for tomorrow in Beirut, in order to commemorate the second anniversary of the assassination of Rafik al-Hariri. The buses are typical of the transport, which would be used to transport participants to the event.
Moreover, the demonstration would pass near the ongoing sit-in against the current anti-Syrian government, organized by pro Hezbollah and anti-government Christians. Christians are split in their pro and anti-Syrian, pro and anti-government sentiments. Nobody has claimed responsibility for the attacks, but obviously it is being blamed on Syria or pro-Syrian parties.
Coming just weeks after huge student and local clashes between pro-and anti-government Shia and Sunni Arabs in Beirut, it further heightens tensions in the complex and highly volatile situation there. All eyes will now be on Beirut tomorrow.
---
more in Breaking News
Britain marches for second referendum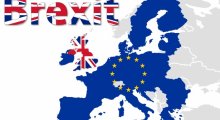 Up to 700 000 protesters marched to London's Parliament Square on Saturday, demanding a new referendum on Brexit and/or to have a say on the final Brexit deal with the EU. While the police was not able to estimate the size of the crowd, it's likely it was up to 700 000.
Another day, another stupid announcement from Trump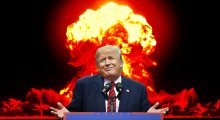 The wannabe president-businessman Trump announced yesterday that he is now pulling out of nuclear arms treaty.
Coca-Cola is looking into weed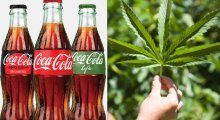 According to a statement from the company, Coca-Cola is considering using the non-psychoactive CBD in some of their beverages.
Woodward vs Trump - is there even a choice?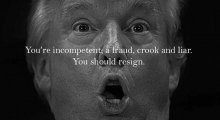 Bob Woodward's book, "Fear: Trump in the White House," that is about the be released September 11, has already started to cause problems for the Trump administration.
California Passes Net Neutrality Bill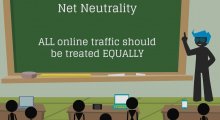 While Net Neutrality laws were repealed on December 14, 2017 in the United States, and took effect on June 11, 2018 (although a U.S. Senate vote to upheld the regulation), California's net neutrality bill has just taken a major victory after the bill, S.B. 822, received a majority of votes in the Senate.