Lebanon - Closer to the Edge
This morning, 13 February, two bombs exploded on buses in the Christian north of Lebanon killing 12 and wounding 20. The blasts took place in the Phalangist Party heartland, near Bikfaya, the village of the former President Gemayel, whose son was assassinated last November and the home of the Defence Minister responsible for the recent seizure of a shipment of arms to Hezbollah.
It appears that the motive of the blasts was to deter anti-Syrian Christians from attending a demonstration organized for tomorrow in Beirut, in order to commemorate the second anniversary of the assassination of Rafik al-Hariri. The buses are typical of the transport, which would be used to transport participants to the event.
Moreover, the demonstration would pass near the ongoing sit-in against the current anti-Syrian government, organized by pro Hezbollah and anti-government Christians. Christians are split in their pro and anti-Syrian, pro and anti-government sentiments. Nobody has claimed responsibility for the attacks, but obviously it is being blamed on Syria or pro-Syrian parties.
Coming just weeks after huge student and local clashes between pro-and anti-government Shia and Sunni Arabs in Beirut, it further heightens tensions in the complex and highly volatile situation there. All eyes will now be on Beirut tomorrow.
---
more in Breaking News
Trump about Harley-Davidson: If it moves operations overseas, they will be taxed like never before!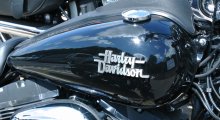 Harley Davidson's CEO Matthew S Levatich announced that the company will be moving part of its operation overseas. Trump's answer is as usually, the one of an eight-year-old bully.
The U.S. and South Korea call off military exercises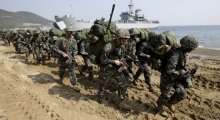 The U.S. and South Korea have indefinitely suspended joint military exercises on the border of North Korea. That's part of the agreement that Trump made in Singapore with the North Korean Leader Kim Jong-un.
Elon Musk to build build high-speed Chicago airport link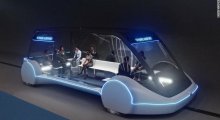 Boring Company, another one of Elon Musk's ventures, is planning to build a high-speed transportation link to the Chicago's airport that will be powered by batteries and gets people to and from the airport three or four times faster (at a speed of up to 150 miles per hour).
Tesla to lay off 3500 workers to eliminate bureaucracy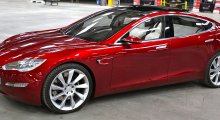 Tesla and Elon Musk have been in the news a lot lately with different stories - from innovation to genius of Musk, from ramblings of Musk to how Tesla can't keep up with their promises. So news about pretty much everything.
When two dictators meet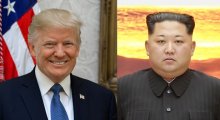 As praised by Fox News, the meeting of two dictators is currently in progress and what do two dictators do when they meet each other? They praise each other with overwhelming compliments.