Iraq Attack
Beginning with the first day of the week of the promised sweeping crack down in Baghdad, markets in the centre of the city were rocked this morning by huge sectarian explosions killing up to 65 people and injuring three times that many. The bombs went off in three different locations just at the end of the 15 min national commemoration for the burning of the Golden Mosque of Samara
North of Baghdad a ferocious fight is taking place with 'Al Qaeda in Iraq' for control of the small town of Buhritz, which US forces have already "cleansed" 4 times, only to see the town fall back into insurgent hands again. Now the Al Qaeda flag flies over the police station and the battle has been going on since Saturday with painful progress. A CNN imbedded report showed US Iraqi troops taking 8 hours to advance only half a kilometre.
Coming up EXPLOSIVE LIES ? do the yesterdays and today's figures for US deaths caused by Iranian bombs add up - watch this space!
---
more in Breaking News
Survey: Most Americans support legalized abortion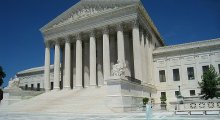 While the issue of abortion still seems to be sort of taboo in the United States of 45, according to Pew Research Center 57% of Americans are supportive of legal abortion.
Chelsea Manning to run for U.S. Senate in Maryland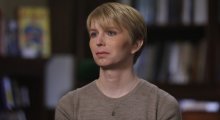 Chelsea Manning has filed her candidacy to run for U.S. Senate in Maryland, challenging Sen. Benjamin L. Cardin in this year's election. She'll be running as a democrat.
Farage suggests a second Brexit referendum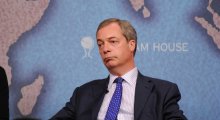 Nigel Farage suggested yesterday that a second EU referendum should be held, should the parliament reject the current Brexit deal negotiated with the EU. His call comes as a surprise to many, considering he has always been pro-Brexit, and actually still is.
Trump grumpy about Obama deal that was actually made by Bush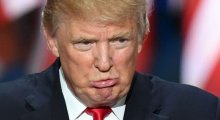 Trump has just just cancelled his trip to London to open the new billion dollar embassy. It would have been his first official trip to UK as a president. He said that Obama Administration had sold the best located embassy for nothing to build a new one which is located in a worse place.
Disgraced Sheriff Joe Arpaio shows his true EQ/IQ once again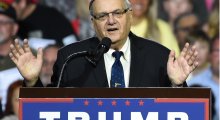 Just as you thought it might be over, another person brings up the topic of Obama's birth certificate. Thank you for that, formerly known as disgraced sheriff Joe Arpaio, now the Senate candidate.