Iraq Attack
Beginning with the first day of the week of the promised sweeping crack down in Baghdad, markets in the centre of the city were rocked this morning by huge sectarian explosions killing up to 65 people and injuring three times that many. The bombs went off in three different locations just at the end of the 15 min national commemoration for the burning of the Golden Mosque of Samara
North of Baghdad a ferocious fight is taking place with 'Al Qaeda in Iraq' for control of the small town of Buhritz, which US forces have already "cleansed" 4 times, only to see the town fall back into insurgent hands again. Now the Al Qaeda flag flies over the police station and the battle has been going on since Saturday with painful progress. A CNN imbedded report showed US Iraqi troops taking 8 hours to advance only half a kilometre.
Coming up EXPLOSIVE LIES ? do the yesterdays and today's figures for US deaths caused by Iranian bombs add up - watch this space!
---
more in Breaking News
Britain marches for second referendum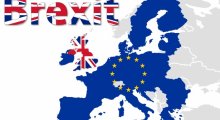 Up to 700 000 protesters marched to London's Parliament Square on Saturday, demanding a new referendum on Brexit and/or to have a say on the final Brexit deal with the EU. While the police was not able to estimate the size of the crowd, it's likely it was up to 700 000.
Another day, another stupid announcement from Trump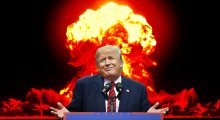 The wannabe president-businessman Trump announced yesterday that he is now pulling out of nuclear arms treaty.
Coca-Cola is looking into weed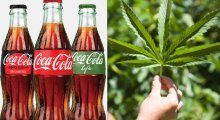 According to a statement from the company, Coca-Cola is considering using the non-psychoactive CBD in some of their beverages.
Woodward vs Trump - is there even a choice?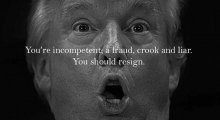 Bob Woodward's book, "Fear: Trump in the White House," that is about the be released September 11, has already started to cause problems for the Trump administration.
California Passes Net Neutrality Bill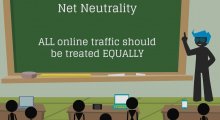 While Net Neutrality laws were repealed on December 14, 2017 in the United States, and took effect on June 11, 2018 (although a U.S. Senate vote to upheld the regulation), California's net neutrality bill has just taken a major victory after the bill, S.B. 822, received a majority of votes in the Senate.