What Is The Difference Between An Order Of Protection And A Restraining Order In Seattle?

Those who violate restraining orders in Seattle can suffer major consequences for doing so. It is a serious offense to disobey a restraining order; it can end in jail time, being restricted to home-monitoring, being fined, or even losing visitation rights with your child. Although the terms are often used synonymously, there is a difference between a "restraining order" and an "order of protection."
An order of protection has to be issued by a judge and is usually done so when there is proof of domestic violence. It is used to protect the victim of abuse by prohibiting interaction between the parties of domestic violence.
Seattle protection orders
prevents a person from interacting or communicating with the petitioner, and it also restricts interaction with the petitioner's child or their family members.
A restraining order is different. It is issued if someone fills out an affidavit stating that they have been threatened by the respondent. After the affidavit is filed, a temporary restraining order goes into effect for 14 days. Once the 14 days have passed, a hearing is held to determine whether there is justification for the restraining order to be extended. During the hearing, it is important that the respondent have representation to prove that they are not threatening.
What if you have a restraining order filed against you?
If you have a
restraining order filed against you
, then you have to leave any space that you inhabit with the person who filed against you, give up ownership to any firearms that you own, and you must not contact the petitioner. If it is found that you are not complying with the restraining order, then the police do have the right to detain you or take you into custody. If someone makes a call and claims that you were in the vicinity of the person who files the restraining order against you, it is possible for you to be remanded to custody - even if the claim was false.
If you are convicted of violating a protection order or restraining order
If you are convicted of violating either an order of protection or a restraining order, then you will be put in jail or electronically monitored; there is a good chance that it will go on your permanent record and could damage you significantly in the future. There are many employers in Seattle who have a "zero-tolerance" policy for hiring people with a criminal record, so it can spell trouble for your future career. It might also be possible that you could be denied rental property or an apartment because of your criminal record; when someone does a background check on you, it will show up.
How can you fight a restraining order?
If someone has filed an affidavit against you for a restraining order you do have the ability to fight against it. The problem is that a police officer doesn't have to investigate or conduct any type of interview when they make an arrest for a restraining order violation. It isn't even your word against someone else's; an arrest can be made based on someone else's word only. That can leave someone facing serious penalties when they aren't even guilty of violating the restraining order.
Also, for those struggling with alcohol addiction or drug abuse, or even mental illness, rather than getting the services they need, they can be sent to prison instead - which does nothing but make their mental status worse. So, if you are found in violation of a restraining order, it is imperative that you get the help of a
Seattle criminal lawyer
to help defend you. Whether you are guilty or innocent doesn't matter to the police unless you can prove it in a court of law. To do so, you will want a professional on your side to defend you. Restraining orders are an excellent tool to keep victims safe. But if you are on the other side of an erroneous one, it could cost you significantly.
---
more in World
Kenya bans plastic bags - get caught and spend four years in jail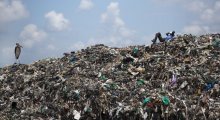 While countries around the world are trying to get people to use less plastic bags, the African country Kenya has gone way further than any Western country.
Britain needs 3000 more border guards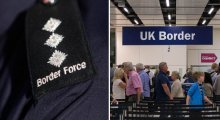 According to a senior union official Britain currently isn't able to guard their borders against migrants properly, and need at least 3000 more Border Force guards by the time Brexit happens.
Bhupen-da came alive with Dhola-Sadiya bridge inauguration ceremony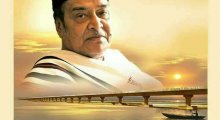 Guwahati: It was assumed that Prime Minister Narendra Modi would declare the Dhola-Sadiya bridge of Assam in the name of Dr Bhupen Hazarika and was also apprehended that the Communist China would react to the project as it is hardly 100 km away from India-Tibet (China) border. And both turned into reality.
In search of a new narrative with Brahmaputra Literary Festival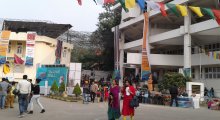 Guwahati: Series of resourceful programmes along with cultural activities in front of enthusiast audience turned the venue of 1st Brahmaputra Literary Festival into a confluence of creative writers, energetic journalists, committed filmmakers, active theatre personalities, dynamic publishing professionals etc to attract a sparkling gathering for three days at Srimanta Shankardev Kalakshetra in northeast India.
Animals who inherited millions from their owners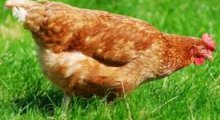 There are some animals, who, besides being fed during their entire lives by their owners, have also inherited all of their 'parents' money.