4 Reasons Having Wi-Fi on Your Flight Is Worth the Cost

Flying is stressful, no matter how eager you are to reach your destination, and it can be boring beyond all belief. You get so used to constant internet access that the inability to pull out your phone or use your laptop is a downer, particularly during trips that last longer than a couple of hours. You can ease the burden of your boredom while enjoying all the Wi-Fi you could ever want, though, and there are plenty of reasons to treat yourself to a stable connection at 39,000 feet.
Entertaining Yourself During the Flight
Most planes have
in-flight entertainment options
, such as movies, TV shows, and games that you can play on your personal screen. However, the selections don't necessarily contain the latest blockbusters. You never know if your screen will even work properly.
Treating yourself to a Wi-Fi connection puts you in control of your amusement during the flight. Access your Netflix app to watch the movies and shows you want. Play games on your phone, tablet, or laptop. You can even use those long hours to catch up on assignments for your job or schoolwork. That's not exactly entertaining, but it's time well spent.
Checking in Early and Efficiently
Have you ever experienced the panic of being on a delayed flight, fruitlessly worrying about the tight connection you're probably about to miss? With in-flight Wi-Fi, you can check-in ahead of time, which saves precious seconds. You can skip the line once you finally land and rush to make your connecting flight.
Frequent flyers benefit from a Wi-Fi connection, but both those who fly often and those who rarely take to the skies know that many airlines are stingy with their internet access. Instead of putting up with the excuses and hoping for the best, check with your cellphone carrier about hot spots, VPS, and personal servers. Research other carriers, too. For example, you can get online
using T-Mobile's Gogo in-flight Wi-Fi
regardless of whether you're a customer. You might have a cellphone plan with someone else, but you can take advantage of T-Mobile's 4G LTE network in the air.
When planning a vacation, whether it's a short jaunt or a long getaway, it's easy to get so caught up in the details of booking tickets, reserving a hotel, and packing that
planning your stay
takes a backseat. How many times have you landed in a new city only to discover that you don't know where to go, what to do, which restaurants are worth it, and which attractions are the most exciting?
With access to Wi-Fi on the plane, you can use your flight time for city research. Google your destination to find out what you shouldn't miss and what events are happening while you're in town, or pull up apps that help with making to-do lists. You can also buy tickets for events, make restaurant reservations, and pinpoint local grocery stores and pharmacies.
Your family and friends worry about you when you travel. It doesn't matter how often you do it or where you're going. The people who love you care about your well-being. Having in-flight Wi-Fi allows you to reach out and let everyone know about delays or early arrivals. You can arrange a pickup or assure your loved ones that you're just dealing with a delay and everything is fine.
You can also spend the flight talking to your pals. Play with Snapchat, send text messages, or record Boomerang videos for Instagram. It will feel like your friends are right there with you.
Purchasing a device or a plan that allows you to connect to Wi-Fi even when you're tens of thousands of feet in the air is worth it. The first time you can send a text, research your destination, and use your favorite apps in the air, you'll wonder how you ever flew without a consistent internet connection. Plan ahead for how you'll stay connected on your next flight, and look forward to passing the time online.
---
more in Travel
What are the cheapest places to live in the world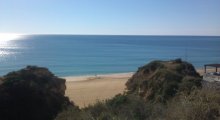 If you live a lifestyle where you can travel and work at the same time, but your work is not the highest paying one in the world, you might want to know what the cheapest places to live in the world are.
The most expensive countries to rent an apartment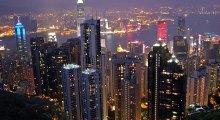 As a digital nomad who can work anywhere, who just needs a laptop and access to internet, you are probably always on the lookout for new countries to consider going to, or make sure you would pass some others. This is the second list, the list of most expensive countries to live in.
Travel safe and smart: Be prepared for anything during your trips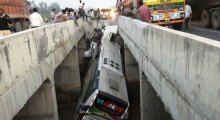 Traveling is fun, and mostly it's all fun and games, and nothing to worry about. But problems can always arise from the most unexpected things. Because of that, whenever you go traveling, make sure you have the basics covered, just in case.
Travel Tips for Dog Owners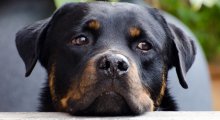 When you are going on a road trip, you might want to take your beloved dog with you. This is totally understandable but if you want to do this it is important that you understand the guidelines.
4 Western U.S. Cities to Add to Your Must-Visit List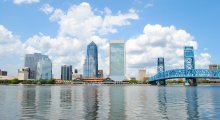 The western part of the United States is home to some of the nation's most fascinating cities. With so much to see and do, these exciting locations should be on any traveler's bucket list.