Last Chance to See - natural wonders that might not be around forever...

It's a heartbreaking fact that many of the planet's most beautiful natural habitats are threatened by human activity. Many of them face complete annihilation and may well not be around for our grandchildren to enjoy. Here are some of the top spots to enjoy (responsibly!) while you still have the chance.
Snowcapped Mt. Kilimanjaro, Tanzania

For decades, the otherworldly sight of snow atop a mountain under the blistering African sun has made Mount Kilimanjaro an iconic scene. But global warming and deforestation in the area mean that the glaciers atop the tallest mountain in Africa, some estimated to be over 10,000 years old, are disappearing - with as much as 85% of the ice already lost. Scientists predict that the glaciers may entirely disappear within the next two decades - so if you want to see this peak the way Ernest Hemingway did, the time to visit is now.
For the few that are brave, fit and determined enough to make the infamous climb to the top, there's a view that only this mountain provides. The peak of Kilimanjaro is the only place on land where you can actually observe the curvature of the Earth!
At 400 meters below sea level, the Dead Sea claims the title for the lowest elevation on earth. Trapped by the surrounding mountains, the sea has been slowly evaporating over thousands of years - making it about 10 times saltier than the ocean. This makes it an extremely
popular destination
for anyone who enjoys a bit of pampering, as the salinity of the water makes it extremely easy to simply float about and relax with zero effort on the surface.
But now, due to the diversion of the sea's only real water source - the Jordan River, coupled with large-scale mining operations - the Dead Sea is losing an estimated two billion gallons of water each year, and won't be around forever. To
visit this destination in real style
, the Crowne Plaza Dead Sea Hotel is famous for its luxury accommodation - complete with free high speed wifi in each room, perfect for catching up on with your social media,
casino games
or checking in with family back home. There are several stunning pools and spa facilities on offer too to wash the salt from your skin after a hard day's floating about!
The Madagascan Rainforest
The unique island of Madagascar - perhaps now most famous for its lemurs - is remarkable in many aspects. Isolated from any land for over 88 million years, the species here evolved in complete isolation, and as a result almost 75% of the species found here occur nowhere else on Earth. Sadly, many of them may not even survive long enough to be named and studied by scientists, as deforestation, logging and burning of the natural forest for farmland have reduced the rainforest to just 20,000 square miles of its original 120,000.
One of the best ways to see this island is the slow way - taking the 24 hour train ride which connects Fianarantsoa to Manakara (and enjoying the delicious and unusual Malagasy fruits and dishes along the way!).

There are several nature reserves which offer accommodation, and for history lovers, the Royal Hill of Ambohimanga is a must see. One of the country's most sacred sites, the walls that surround the village were constructed in 1847 out of a mortar made with lime and egg whites. Ancient artifacts and talismans which belonged to the great King are still on display to ignite a traveller's imagination.
The Great Barrier Reef in Australia, the Galapagos Islands of Ecuador, Glacier Park and Joshua National Park in the US, and Machu Picchu in Peru are all also sadly on the brink of disappearing - at least in the way that we know them today. Consider giving yourself and your
children
a chance to see them while you still can - and let them act as a reminder of our responsibility towards our Mother Earth.
With the climate warming as well as human activity having strong effects on our nature, you might also want to check out
Nyungwe forest national park
in Rwanda.
---
more in Travel
7 Destinations in the World to See the Best Street Art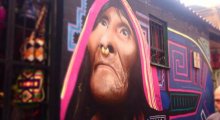 Bogota is one of the best destinations in the world to see street art. There is even a free street art walking tour in the city which attracts dozens of people every single day. The street art is colorful, enormous and super symbolic and meaningful. The free walking tour provides the much needed explanations to decipher the various works.
Bored at the airport? 5 fun things to do while waiting for the plane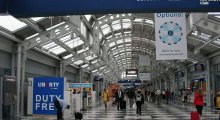 I'm a frequent traveller, and more often than I'd like to admit, I've been travelling with cheap airlines. It isn't bad all by itself. However, if it's not a direct flight, it can often mean that you need to stay at the airport the entire night.
Norwegian to offer $65 transatlantic fares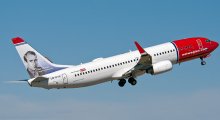 Low cost airline Norwegian is planning to start offering transatlantic flights with ticket prices starting at just $65 one way.
Risky behaviour on holiday - 44% of Brits have put themselves in potentially dangerous situations
New research suggests that many people have put themselves on potentially dangerous situations when on holiday, behaving differently than they would do at home.
Thinking of going to a holiday? Then please don't be a moron!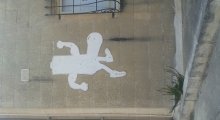 Many of us like to travel around the world whenever we can do it - meaning, whenever we have enough time, and money, to do that. Being on a holiday should be fun, and obviously, you should enjoy it.