Sponsored: Start your day with Grand Slam breakfast at Denny's Denny's

Denny's family restaurant introduced its Grand Slam breakfast already back in 1977. The breakfast consists of pancakes, sausages, eggs, and bacon. My mind is screwed up, I'm fully aware of it, but to me personally it reminds me of a more filling French
crepe
. When eating pancakes at home I usually always go with bacon/ham and cheese, salt and pepper, on top of it. Denny's Grand Slam breakfast with long traditions seems to add to it. Whether you're a fan of crepes, or a fan of English breakfast, I have a feeling Denny's will fit right in the mix and possibly be even better.
And Denny's just teamed up with NASCAR race car driver Denny Hamlin who drives No. 11 in the Sprint Cup Series. He's been a long-time fan of Denny's himself. For him Denny's is a long-time American tradition which brings back lots of memories for him. And now he brings his first love together with him to all of his racing fans and guests in a form of a mobile Denny's Denny's which will be traveling with him from track to track.
"
Denny's has been a big part of my family through the years, so I'm really excited about this partnership. - Denny Hamlin
Not only will Hamlin be bringing the Denny's with him to each track, you can also visit
Denny's Denny's
website, and register for a chance to win a really neat prize package consisting of a great Denny's Meal with the guy himself. And yes, you'll also get the lodging, airfare...wait what? Yes, the winner of the sweepstakes will get all that to make use of the 4 tickets he or she will get to go to the NASCAR Charlotte race on October 10th. Not to mention a rental car for the road and a $750 gift card. Sounds like a blast? Well, what are you waiting for, head over to Denny's Denny's then!
Disclosure: This post was requested by an advertiser.
---
more in Sport
Scottish Premiership is Finally a "Betting League"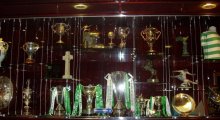 In 2017 and 2018, after just one game of 38 had been played in the Scottish Premier League season, bookmakers Paddy Power paid out to any punter who had backed Celtic to win the championship.
Lakers Squad Strengthening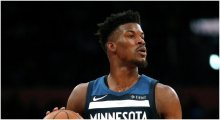 The transfer of LeBron James to "Lakers" has recently stopped being discussed. So, this situation is one of the most important transfers of the season.
Results of Ended Basketball Season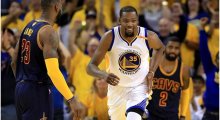 In the current season, there wasn't a decent struggle for the champion title in the National Basketball Association.
Sports Betting Savant Jeff Johnson Will Turn Your Bookie Into an ATM Machine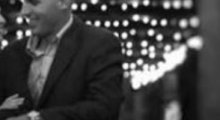 If you have ever bet on sports then it's a lock that you have felt that gut-wrenching pain that goes along with losing. The pain is exponentially intensified when what seems like a sure winner turns into a loser with an unforeseen last-second score.
Introduction to sports betting bonuses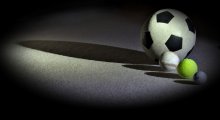 Are you into sports betting? Betting on sports can be a very lucrative side-job, or why not even full-time job, as long a you know what you're doing.