Top 9 Rules of International Dating

Millions of people all over the planet use online dating services in order to find the love of their life. The growing proportion of users gets to thinking about dating a foreigner as well. You hopefully understand that it's going to differ from dating a person who lives in the same country. In this article, our experts from Romance Compass will tell you what 9 essential rules you'd better follow to make your international dating fruitful.
1. Determine your purposes
What exactly you want to do it for? The matter is that online dating services typically ask you to specify your dating goals to facilitate your searches of an ideal match. Moreover, you should understand your intentions just because it is extremely handy in life.
2. Study the possible mental gaps
It is well-known that different cultures have different views of the world so you'd better get some basic idea of people living in a country where you'd like to meet someone special. Otherwise, your communication may go wrong.
3. Pick a reliable dating service
Online fraud nowadays is a huge problem. In order to avoid it, you should carefully choose an online dating site or app, protect your personal information, and keep an eye on red flags you notice in your "lover's" behaviour. Be cautious to prevent any treats in advance.
It is necessary to be honest with yourself and your match. Don't pretend to be someone else but work on your flaws if you want to make the better impression. If you wear a mask, your date may get frustrated when she/he sees you live.
5. Respect the personal space
Even if you two get closer with time, it is not very good to raise overly personal subjects in your conversations unless your mate-to-be appreciates that. Don't mention the exes of you two, nor try to discuss intimate issues.
6. Don't stick to just emails
Texting is fast and convenient but it doesn't give us the complete impression about who we talk to. Besides, it is commonly used by dating scammers. Use live video chats, Skype conversations, and phone calls to get to know one another better.
7. Get keen on this person
You should demonstrate your sincere interest (if you are really into this person) because this works the best for establishing the bond. Be eager to discover more about your potential partner and encourage her/him to learn more details about you.
8. Initiate a live meeting
Online dating is very entertaining but if you seek something greater than just nice chatters, you should suggest your match test out your compatibility in real life. Just don't rush the things and let it happen gradually and naturally.
9. Immerse in your date's culture
This is essential for successful cross-cultural dating. You have a wonderful opportunity to not only find a decent lover but also to discover the world, learn new languages, explore new areas etc. So it is great if two foreign daters try to learn each other's native cultures and respect those.
---
more in Relationships
The dating dress code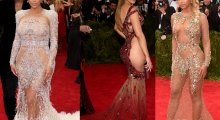 Okay so dating is still as popular an activity as ever, even more so these days thanks to smartphones and computers.
Good casual dating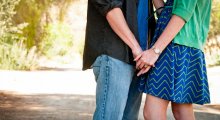 Casual dating is a topic that brings with it a number of reactions both good and bad. While the darker side of things tends to grab more public attention, believe it or not there are a large number of people out there who actually prefer this way of life.
Internet dating - love or lust?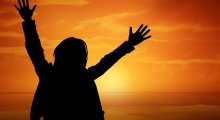 Dating can take place in many forms, whether it is on the more serious end of the spectrum with traditional long-term dating; or whether it is on the more fun side of things.
TV Dating Shows: A Questionable Alternative To Free Dating Sites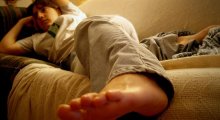 If you're feeling excruciatingly awkward about hunting down your future life partner, dig out some of these old TV dating show classics to see how much worse it can be. While you've chosen to sift through profiles on a free dating site in the privacy of your home, hundreds of fame-hungry singles before you have sought love on TV.
Etiquette Advice When Going On A First Date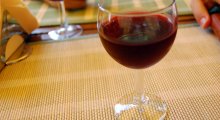 When taking someone out on a first date, you will want to take certain steps to make sure you are using the proper etiquette. These things should be followed for any setting, to help your date and yourself feel comfortable so you will be able to enjoy yourselves.