Jingle contest offers $25 000 for the winner, but you could win $10k just for voting

If you are a legal resident of any of the 50 United States or the District of Columbia and are at least 18 years old, you should head over to Folgers website and sign up for a voting reminder.
Folgers Jingle contest's panel of judges is currently trying to decide which ten submissions of the iconic Folgers jingle "The Best Part of Wakin' Up is Folgers in Your Cup" will become the finalists and once they are done, you are invited to start voting for your favorite renditions of it.
You can register for a voting reminder at http://www.folgerscoffee.com/folgers-jingle/vote, but you should know that the voting begins May 15th and ends June 19th. Each week of the voting
Daily prizes
are given out to the people giving their vote to their favorites. The daily prizes consist of Folgers coffee, signed Gavin DeGraw CD's, $25 iTunes gift cards as well as Folgers coffee mugs. However, there's also a grand prize that will be given out to a person randomly selected in a drawing and he or she will be contacted around 28th of June, 2013. The size of the grand prize is
$10 000
.
Over the years the
Folgers Jingle
has been performed by a number of world-known artists as well as thousands of amateur artists around the world. Since the debut of the jingle in 1984 it has been transformed into numerous music styles such as jazz, folk, a capella, country, gospel, R & B.
Learn more about the Jingle Contest here -
Disclosure: This post was requested by an advertiser.
---
more in Entertainment
How to Play…Bingo!
For many years now bingo has been the sort of game that has been stereotyped as "an old people's pastime", where the elderly would go along to a bingo hall with the hope of having a bit of fun and winning a few pounds along the way.
Logical Reasons why god MUST exist
I happened to end up on a site that lists literally hundreds of proofs of god's existence. I took the liberty to introduce you some of the ones that make the most sense.
François-Auguste-Rene Rodin's sculptures up for sale at Bukowskis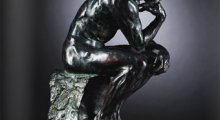 François-Auguste-René Rodin, more known to the public as Auguste Rodin, is the progenitor of modern sculpture. His works will be featured in the upcoming major sculpture sale as part of the Marabou Collection on December 4, 2012 at Bukowskis in Stockholm.
Are you up for some Anglo-Welsh-American psychedelic rock?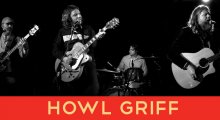 Let's enjoy some more music by introducing you another new unknown band. This time the Anglo-Welsh-American psychedelic rockers have a brand new album, "Fragile Diamond", out October 16th 2012.