Jingle contest offers $25 000 for the winner, but you could win $10k just for voting

If you are a legal resident of any of the 50 United States or the District of Columbia and are at least 18 years old, you should head over to Folgers website and sign up for a voting reminder.
Folgers Jingle contest's panel of judges is currently trying to decide which ten submissions of the iconic Folgers jingle "The Best Part of Wakin' Up is Folgers in Your Cup" will become the finalists and once they are done, you are invited to start voting for your favorite renditions of it.
You can register for a voting reminder at http://www.folgerscoffee.com/folgers-jingle/vote, but you should know that the voting begins May 15th and ends June 19th. Each week of the voting
Daily prizes
are given out to the people giving their vote to their favorites. The daily prizes consist of Folgers coffee, signed Gavin DeGraw CD's, $25 iTunes gift cards as well as Folgers coffee mugs. However, there's also a grand prize that will be given out to a person randomly selected in a drawing and he or she will be contacted around 28th of June, 2013. The size of the grand prize is
$10 000
.
Over the years the
Folgers Jingle
has been performed by a number of world-known artists as well as thousands of amateur artists around the world. Since the debut of the jingle in 1984 it has been transformed into numerous music styles such as jazz, folk, a capella, country, gospel, R & B.
Learn more about the Jingle Contest here -
Disclosure: This post was requested by an advertiser.
---
more in Entertainment
Tips to Win Real Cash Online with Bingo, Slots, Casino and betting bonuses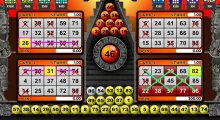 If you want to have some real chances of winning betting games online such as Bingo, slot machines, and other casino games, you should read the following paragraphs because we will give you some tips on how to do so without difficulty.
Looking for some musical amusement this season?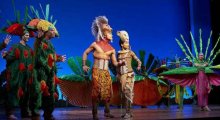 For all those seeking for nice cultural alternatives this season, there is plenty of options along the city of London where theatrical performances for all ages are taking place.
Slot Machines - Then til Now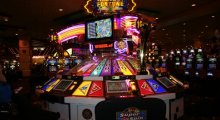 Ever since it was first sat on a stool with a heavy mechanical lever and a drawer that legally couldn't dispense money if you won, slot machines have had an appeal as a fun way to put your fate in the hands of Lady Luck.
Is Roulette better Online or Offline?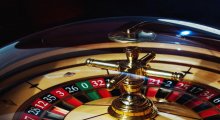 Everything's digital nowadays - getting your weekly shop, finding your next date, no matter what it is you want to do with your free time, odds are good that there's a digital equivalent just waiting ...
How to watch whatever you want, whenever you want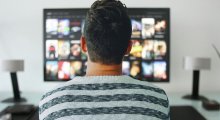 When you're on the move, it can be tough to stay tuned to your favorite shows. Crossing borders between countries can mean you get access to a very different Netflix or Hulu library than the one you're used to, one with a lot more local-language content and a lot less flagship US shows.